The pilot tour in Nov 2010 was a major success, in so many ways
Reward for achievement!
Collaboration
Australians and Thais developed the concept
Australian Execs enjoy the tour and Thailand rolls our a Tour that is second to none!
A combination of Team Building, "Sharpen the Saw", lavish lifestyle and a good dose of kinship and hospitality
Rejuvenation
that
"Thailand does like no other".
"
There can be but only one"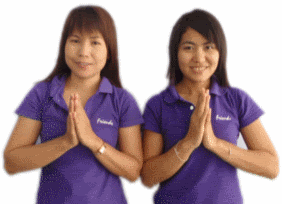 Our secret ingredient
"Laeh kha suan dtua" = "P.A."
Our authentic (not academic) local Thai team of P.A.'s (Personal Assistants) are avail 24/7 to ensure a seamless and dynamic experience.
"after 4 days I thought I had been here for 2 weeks" 
Results L.I.F.E. (Leadership, Integrity, Flexibility, Efficiency), without "Flexibility" it's a L.I.E.
Bonus - we found a well deserving Charity in Bangkok. 
Sister Joan (from Perth W.A.) takes care "slum kids of Bangkok", we ask for a donation of clothes and/or your time &/or money (up to you) -
see more
Testimonal
- assessment by the Marketing dept of UWA (University of WA) - see below or (see 
PDF
).