A 60 Minutes report has revealed more than 177,000 university students are signing up to 'sugar daddy' dating websites as a means to pay university fees and living expenses.
Marketed as 'the perfect arrangement for modern times', the sugar baby, sugar daddy sites see young, financially dependent women hook up with much older, wealthier men through an online service that promises relationships with little romance, but plenty of cash. 
Its critics argue the sugar phenomenon is simply re-branded sex work, however as 60 Minutes reporter Sarah Abo discovered, its advocates claim the online service in fact empowers women – not exploits them.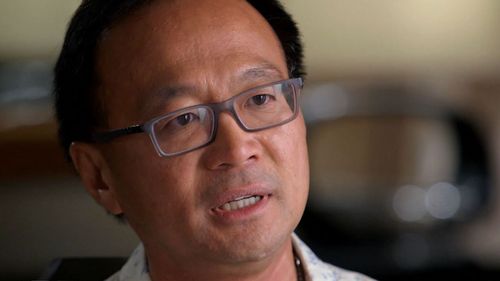 Brandon Wade, the man behind the first and the biggest sugar baby website 'Seeking Arrangement' told 60 Minutes he believes he has rewritten the rules of romance along purely financial guidelines – denying the accusation of peddling a new app-friendly form of prostitution.
"I'm not selling a fantasy," Wade said.
"I'm selling happiness… For some it's about finding love and romance in a way that makes them happy. For others, it's to be surrounded by three, or five, or ten beautiful women, and live a really loud life that everyone is envious of."
Author of Sugar Daddy Capitalism, Professor Peter Fleming is highly critical of sugar arrangements, telling 60 Minutes the business essentially reduces intimate relationships to a financial exchange.
He believes it's a troubling lie being sold to young women that could endanger them.
"Brandon Wade is often called an e-pimp because for all intents and purposes, this is sex work in disguise or undercover sex work," he told Abo.
"These are people that are genuinely economically desperate who need to pay for their university fees. This Brandon Wade business model has basically found a way to exploit that desperation."
Most sugar baby websites claim sex is optional, but as Abo, revealed most sugar babies do engage in sexual activity with their benefactors – an expectation most sugar daddies have when signing up to the site.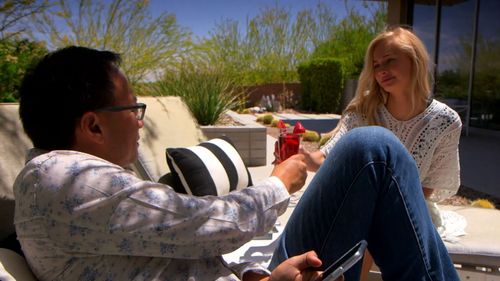 Former sugar baby Lila told 60 Minutes she was barely 18 when she signed up with the website Sugar Daddy Meet. It was only her second sugar daddy date when she was abducted, and threatened with violence if she didn't perform sexual acts immediately.
"I asked what was going on… he locked his doors, he was like, 'Yeah, well, you're coming home with me'," she told Abo.
Lila refused to take her sugar daddy's money when he finally dropped her at a station, and felt too embarrassed to report the incident to authorities.
"I was absolutely embarrassed. I didn't even tell my parents at that time. Because it was just too confronting and embarrassing."
Lila did complain to the Sugar Daddy Meet website, who told 60 Minutes the man who abducted her has nine other complaints against him. The website banned him briefly – then let him back on with a warning.
Sarah Abo also spoke with a Melbourne university student who requested to stay anonymous. She's one of the estimated quarter of a million Australian women who have signed up to sugar baby websites in an effort to achieve financial stability.
"What I was making in two weeks working in hospitality, I can make in about three to four hours on a date," she reveals.
"I'm able to live a comfortable lifestyle, pay all my bills, and it also gives me extra cash if I wanted to go out, go out with my friends or you know, buy anything I like."
It's a similar case for 24-year-old Alex who, despite working full time, said her sugar daddy income sustains her desire for luxury living.
"Even if the sex isn't great, I've got money out of it at the end of the day," she told Abo.
"I think it's quite empowering as a woman to know that you can just be yourself and that you can get paid for it."
When asked if she believed her role as a sugar Baby was a glamorised sex work, Alex was brutally honest.
"It is glamorising sex work and a lot of people use the sugar daddy, sugar baby thing to sort of help them sleep better at night because they're not saying that they're using an escort service."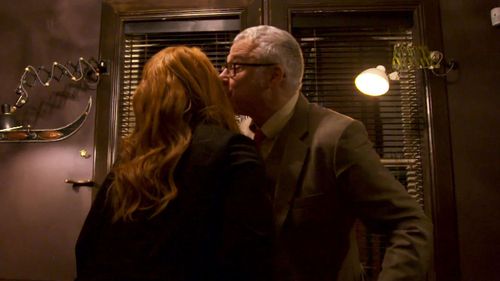 Alex's latest sugar daddy, Bob, is twice divorced and looking for action. And he makes no apology for the fact his financial support comes with conditions.
"It's not a charity," he said.
"For a woman to find a guy who's going to be extremely generous, without expecting sex in return, I would have thought is more the exception than the norm."
This is an attitude accepted and shared by Alex, who believes there shouldn't be stigma attached to young women wanting to trade sex online for financial benefit.
"If you're in a relationship there's usually transactions of money," she told Abo.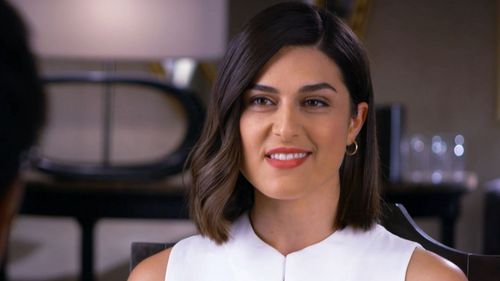 "It's just the way it is, like your boyfriend might buy you something. He might buy you gifts or he might take you out for dinner and, to be honest, your boyfriend is going to buy you better gifts if you have sex with him.... It's sort of the same as a sugar daddy."
It's a shocking declaration, but one that is music to the ears of sugar daddy entrepreneur Brandon Wade.
"Every romantic relationship is transactional if you want to point and nitpick in that way."
Share the love
Bridge that Loan
obligation free call with Australia's leading short term Commercial money lender 
No upfront or regular payments required