source
CORONAVIRUS which has killed at least 17 people in China could have spread to humans from bat soup, it's been claimed.
The outbreak of coronavirus began in the city of Wuhan - which has since been put in lockdown after more than 600 people were infected globally.
A woman eats a bat in China 
Bats have been linked to the spread of the coronavirus by some experts
Disturbing footage purporting to show someone eating bat soup has sparked fears that the deadly coronavirus could have been spread from the Chinese delicacy
Scientists in China yesterday claimed that the deadly strain shares a common ancestor with 
a virus found only in fruit bats
.
Since then footage and images have been circulated purporting to show people eating the Chinese delicacy.


What we know so far


Experts have warned the virus could as deadly as the post WWI Spanish flu which killed millions
The virus has spread to Thailand, Taiwan, Japan and the US
UK experts have said they believe the virus could already be in the UK
Latest analysis by Chinese scientists suggests virus passed from bats to snakes then humans
Wuhan in lockdown for a month as public transport and people told to avoid crowd

Bat soup is reported to be an unusual but popular dish particularly in Wuhan, where the virus is understood to have originated at an open air fish market.

Unconfirmed footage posted on social media show people eating soup from a bowl with a grinning dead bat on the side.

Another image appears to show a dead bat with its stomach removed and filled with a broth.
Scientific backing
A new study published in the China Science Bulletin earlier this week claimed that the new 
coronavirus
 shared a strain of virus found in bats.
Previous deadly outbreaks of SARS and Ebola were also believed to have originated in the flying mammal.
Experts had thought the new virus wasn't capable of causing an epidemic as serious as those outbreaks because its genes were different.
But this research appeared to prove otherwise, while scientists scrabble to 
produce a vaccine - something that could take at least a year
.
The new study was carried out jointly by the Chinese Academy of Sciences, the People's Liberation Army and Institut Pasteur of Shanghai.
It revealed that
 the virus
 has a "strong binding affinity" to a human protein called ACE2.
The researchers said that this binding protein had a high resemblance to that of SARS - which killed almost 800 and infected 8,000 people worldwide in 2002-2003.
They also traced the evolution of the new strain of coronavirus in a government database and found that on the evolutionary tree, it belonged to Betacoronavirus.
The two shared about 70 to 80 per cent of genes, less than the similarity between pigs and humans.
Their findings suggest that the danger posed by the new strain of coronavirus, named 2019-nCoV, may have been underestimated in the research community.
Footage has been shared on social media of people eating bat soup - scientists have claimed the virus may have been spread by the flying mammalCredit: Twitter
Bat soup is reportedly a delicacy in the Chinese city of Wuhan - where the virus originated
In a statement, the researchers said: "The Wuhan coronavirus' natural host could be bats … but between bats and humans there may be an unknown intermediate."
But a senior researcher at the Wuhan Institute of Virology, who asked not to be named, said the findings should be treated with caution.
He told the 
South China Morning Post
: "It is based on calculation by a computer model.
"Whether it will match what happens in real life is inconclusive.
"The binding protein is important, but it is just one of the many things under investigation. There may be other proteins involved."
The expert believes that the new strain was an RNA virus, meaning that its mutation speed was 100 times faster than that of a DNA virus such as smallpox.
Jumped from snakes?
Scientists at Peking University also claim that the deadly virus was passed to humans from bats - via snakes, which are sold at the open-air market in Wuhan.
The researchers said that the new 2019-nCoV strain is made up of a combination of one that affects bats and another unknown coronavirus.
They believe that combined genetic material from both picked up a protein that allows viruses bind to certain host cells - including those of humans.
After analysing the genes of the strains the team found that snakes were susceptible to the most similar version of the coronavirus.
It meant that they likely provided a "reservoir" for the viral strain to grow stronger and replicate.
Snakes are sold at the Huanan Seafood Market in central Wuhan - where the deadly outbreak is thought to have started - and may have jumped to other animals before passing to humans, they say.
Writing in the Journal of Medical Virology, the authors said: "Results derived from our evolutionary analysis suggest for the first time that snake is the most probable wildlife animal reservoir for the 2019-nCoV.
"New information obtained from our evolutionary analysis is highly significant for effective control of the outbreak caused by the 2019-nCoV-induced pneumonia."
Lockdown
It comes as the city of Wuhan was put into lockdown as the Chinese authorities 
desperately try to contain the virus.
Residents in nearby Huanggang have also been told not to leave the city other than under special circumstances.
At airports in other cities with direct flights to Wuhan, body temperatures of passengers arriving from China have been closely monitored.
But 
travellers arriving in the UK from the city were given leaflets
 explaining how they can seek help if they become unwell while in the UK.
What is coronavirus ?






Coronaviruses are a group of viruses that cause diseases in mammals and birds that include diarrhea in cows and pigs, and upper respiratory disease in chickens. In humans, the virus causes respiratory infections, which are often mild, but are potentially lethal.
Coronavirus is an airborne virus, spread in a similar way to colds and the flu.
The virus attacks the respiratory system, causing lung lesions.
Symptoms include a runny nose, headache, cough and fever, shortness of breath, chills and body aches.
It is incredibly contagious and is spread through contact with anything the virus is on as well as infected breath, coughs or sneezes.
Symptoms include a runny nose, headache, cough and fever, shortness of breath, chills and body aches.
In most cases, you won't know whether you have a coronavirus or a different cold-causing virus, such as rhinovirus.
But if a coronavirus infection spreads to the lower respiratory tract (your windpipe and your lungs), it can cause pneumonia, especially in older people, people with heart disease or people with weakened immune systems.
No vaccine 
No for coronavirus
In 2003 an outbreak of a similar virus, SARS, infected more than 8,000 people in 37 countries before it was brought under control, killing 800 of those worldwide.
Disease expert Professor Neil Ferguson fears the coronavirus could already have arrived in the UK on one of the three flights a week from Wuhan, China, where the virus originated.
Aircraft from the Chinese city are landing in an isolated area of Heathrow Terminal 4 to limit the potential spread of the infection.
Officials say they have no plans to introduce blanket temperature screening of all passengers – as the measure has failed in the past.
Public Health England has upgraded the coronavirus risk to the UK from "very low" to "low".
The infection, linked to a seafood market in Wuhan, has spread to Thailand, Taiwan, Japan, South Korea and the United States
Video
China is restricting travel of 30 million people as the coronavirus death toll rises to at least 26, with more than 900 confirmed cases worldwide. CNN's David Culver traveled to Wuhan, the epicenter of the outbreak, and scrambled to flee the city before authorities placed the city of 11 million on a partial lockdown.
27/01/20 
Coronavirus Is Worse Than You've Been Told: Scientist Explains
To get Chris Martenson's report on pandemic preparation
Well, this is a report I really hoped never to write. 
But we all need to get our head on straight around this fast-spreading viral outbreak. 
A pandemic is #3 on my personal "oh shit" list (a prolonged grid-down event is #2, and 
a global world war with nukes is, by far, #1) Once a pandemic spreads to my neck of 
the woods, I'm not going to be doing anything in the company of strangers. No shopping, 
no going to restaurants, and especially no traveling in closed up metal tubes with 
recirculated air (i.e. planes and trains). I won't be alone in those behaviors. 
How many airline pilots, train conductors, trash collectors, and medical personnel 
have to call in "sick" to disrupt the entire system? Not that many. So why is this 
Wuhan New Coronavirus (officially "2019-ncov") a substantially more dangerous
 threat than the standard flu?
Correct way to apply colour coded mask 
Ironically masks dont do much for you if your not ill ?
They primary purpose is for people that are ill to prevent droplets escaping from coughing and sneezing
for the few droplets in the air so fine that a mask will not prevent them seeping into your mouth or eyes (tear ducts)
The bigger threat is the droplets on matter ie., touching things so you need to wash thoroughly 
27/01/20 fake or real ......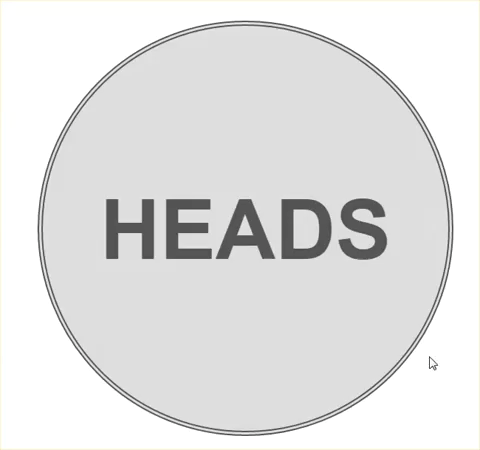 undecided .. flip it heads or tails 
So you don't know WTF to do with your life? You're not alone.
Let the internet determine your future destiny. This website exists as a choose-your-own adventure guide to happiness and life fulfillment.
WA 
All you have to do is click here
Central Insurance Brokers
 est: 1980 same local WA owners from start 
all aspects of General Insurance, save time call us 
+61 8 93688 999
or visit website for after hours mobile
Share the love 
join the best facebook tourism wa group