fastrack index
BY TOM HYWOOD, PUBLISHED IN THE SMH
''Frankly, the diagnosis was a relief from the alternative''.
** But it should be noted the data so far indicates that mortality rate increases greatly with age**...
'I have coronavirus and I'll be fine. Please stop the hysteria'
A brief trip to Hong Kong to visit a dear friend seemed like a good idea at the time. Two weeks later, when my head began to throb, I thought I must be suffering from that common millennial affliction of caffeine withdrawal.
But after three days of paracetamol and plenty of coffee, the pain ramped up to an unbearable level. I presented at St Vincent's Hospital emergency department in Sydney at 8am last Sunday, convinced I had a brain tumour on the precipice of exploding.
Please calm down, urges Tom Hywood, who is recovering from coronavirus.
I underwent brain scans, blood tests and a precautionary nose swab. About 12 hours later, I was told by a friendly doctor – covered from head to toe in an armour of protective clothing – that I had coronavirus. Frankly, the diagnosis was a relief from the alternative.
By this point, my symptoms had subsided. While I'm very aware COVID-19 can be lethal for the elderly and anyone with a compromised immune system or respiratory difficulties, the experience of a young, relatively fit patient seems out of proportion to the panic and fear I've encountered since my diagnosis.
Advertisement
The response from friends, colleagues and acquaintances was extreme. Entire businesses in Melbourne and Sydney were shut down immediately, their staff sent home, because they'd had contact with me. Friends of friends who had seen me before I even went to Hong Kong were isolating themselves and pulling their kids out of school.
Connor Reed, a 25-year-old Welshman working in Wuhan, contracted the coronavirus in late 2019, suffering first common cold-like symptoms, then a severe flu, and ultimately pneumonia which hospitalised him and left him struggling to breathe
Acquaintances who I hadn't been in contact with in weeks were on the phone. Before bothering with pleasantries they demanded to know: "What does this mean for my grandma? She's 96," or, "I've got a massive work agenda. I can't afford a day off."
Their concerns, of course, were a natural human reaction to risk. But in some cases the reaction was so disproportionate it was if I had the bubonic plague.
Family members who have often wanted to strangle me over the years at least inquired after my health and welfare before suggesting this was somehow my fault, that I should have been more careful. Those now quarantined 24/7 with toddlers were understandably grumpy and partial to the notion I had thrown their lives into chaos through thoughtless misadventure.
I explained that Hong Kong is not, and never was, on the recommended self-isolation list. Hong Kong was never in the same category as mainland China, Italy and Iran. In fact, my doctors advised me that given the timing of my symptoms, it was highly likely I picked up this virus locally. I wouldn't wish this on anyone. I have a four-year-old son who is so far mercifully free of symptoms.
My first day as an official COVID-19 case was spent on the phone. I called every individual I had been in contact with since my date of contagion. Details of flights I had caught were provided to the Victoria and NSW health departments. The news spread through my social and corporate network like a parallel viral contamination. I went from patient to pariah.
Even those who had stocked up on toilet paper were beside themselves catastrophising about the potential impact this could have on their lives.
Busiest day ever, all from a hospital bed in St Vincent's with coronavirus. We are all in this together, staring down the barrel of a virus that will likely sweep through every workplace in Australia.
The Melbourne doctor who treated 71 patients at his practice last week before discovering he was a carrier felt similarly irked by claims he'd somehow been irresponsible or negligent even though he had followed prescribed procedures.
The aftershock of being held accountable for spreading illness through the community has been worse than the virus I'm fortunate to be recovering from.
I empathise with those millions of Australians who are suffering the economic cost and health concerns created by COVID-19. But from this personal experience, I feel it's time to calm down and, as a nation, show some of the resilience and common sense for which we are known.
It's time to focus on the 3 per cent of people infected who are at serious risk. And we should understand that 97 per cent of people infected will have symptoms ranging from a bad cold to flu, and will recover. My headache was unusual. Beyond that, the symptoms were a mild sore throat and lethargy.
The St Vincent's staff were wonderful. Professional, capable and understanding. But I pity the medical community flying blind with a new disease and emerging public hysteria.
Mis info
No pun intended albeit a death is a death and should be seen as the equal tragedies they are, or at least they should be.
There is more damage the health by anarchy (panic) than the actual virus
stop over reacting to MSM Main Stream Media - they sensationalise for click bait for you to read and support their sponsors be it ads or products
same same Greta and Climate change hysteria 
Press Needs to Be Held Accountable for Hurting People

Pandemics
S.T.O.P.  Start To Observe Purposefully
do fact check info and benchmark 
validate the integrity of the 3rd party info  - ie.,, dnt assume all is correct
understand the difference between a Knee Jerk and a Reflex
be aware that people give you advice for financial gain
Prevention
the major issue is stop the spread, the faster stricter controls the quick the threat passes 
Dr Drew
Bridge that Loan
obligation free call with Australia's leading short term Commercial money lender 
No upfront or regular payments required
Simple Self Heath care
Related topics 
Scientific Community fabricate data on COVID-19  
5G causes Covid-19
Sheep Society
or just watch video below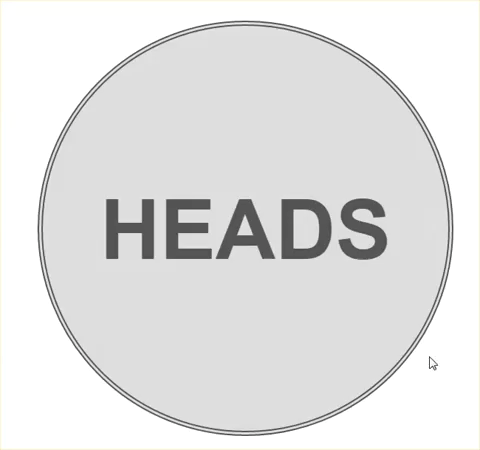 undecided .. flip it heads or tails 
So you don't know WTF to do with your life? You're not alone.
Let the internet determine your future destiny. This website exists as a choose-your-own adventure guide to happiness and life fulfillment.
WA 
All you have to do is click here
Central Insurance Brokers
 est: 1980 same local WA owners from start 
all aspects of General Insurance, save time call us 
+61 8 93688 999
or visit website for after hours mobile
Share the love 
join the best facebook tourism wa group