Crawley's famous blue boatshed could be about to get a $400,000 solar powered toilet to cater for Instagramming tourists
The City of Perth is considering building the solar-powered toilet on the foreshore.
Crawley's blue boatshed has become one of the most instagram-able locations on the planet. But the location's growing popularity has frustrated the neighbours. Local eatery Zafferano Restaurant has logged several complaints to the city council for the number of people that stop in to use their rest rooms. The restaurant owner says visitors are disrupting his regular business and the patronage to it.
As the restaurant has had enough, coupled with the fact that the nearest public loo is over 2KMs away, Perth council has had to step in.
And oh boy are they stepping in. Perth City Council has just approved a $400,000 solar-powered toilet block to be built on The Swan River Foreshore!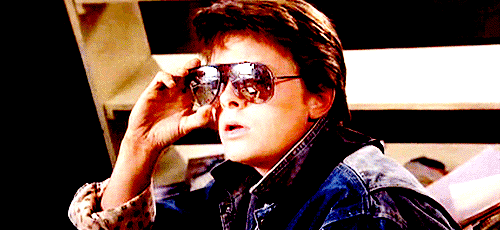 More tourists visiting the picturesque blue boatshed in Crawley to take photographs has led to an increase in people using toilets at Zafferano, a restaurant at the Old Swan Brewery.
It would be the City's first self-sustainable toilet — and have one of the best views in the city.
"There has been an increase over the past few years of visitors to this area, with tour buses as well as self-driven visitors stopping here for photo opportunities," a council meeting report said.

"With the increase in pedestrian traffic numbers, the manager of (Zafferano) has raised several complaints, as these visitors are disrupting his regular business and the patronage to it.

"The closest public facility is located at the Narrows Gardens, which is 2.4km away."

Shadow local government minister Tony Krsticevic said the council should consider other options if it was unlikely there was going to be a long-term need for toilets costing $400,000.

"Could they pay $20,000 a year to say to businesses, 'look, just make the toilets available to save capital costs of building the toilets'?

"It will support the local businesses and maybe come up with a compromise," Mr Krsticevic said.

A competition was held to establish a design for the toilet facility.
Glued laminated timber, sandstone, ochre-pigmented concrete and galvanised steel were some materials included in the successful plan.
Virtual tour available of Blue Boat House
360 Spherical photos
Best view with smartphone
why:
VR: Virtual Reality effect, 
turn you or device at any angle 
Note: Images are hosted in different sites for different effects
Site: Theta:  
Powerful zoom in / out
why Theta site: many display controls,  
Zoom out to make a crystal ball, all display styles can be downloaded. 
click a thumbnail to watch in 360 
  - 
have fun morphing the images
Theta site lets you change the display styles - see options below images in Theta site or 

 
Share the love
Bridge that Loan
obligation free call with Australia's leading short term Commercial money lender 
No upfront or regular payments required