About
Dihydrogen monoxide parody
AND ... YES IT'S TRUE 
screen shot Wikipedia 
From Wikipedia, the free encyclopedia
Jump to navigation
Jump to search
The dihydrogen monoxide parody involves calling water by an unfamiliar chemical name, most often "dihydrogen monoxide" (DHMO), and listing some of water's effects in a particularly alarming manner, such as accelerating corrosion and causing suffocation. The parody often calls for dihydrogen monoxide to be banned, regulated, or labeled as dangerous. It plays into chemophobia and demonstrates how a lack of scientific literacy and an exaggerated analysis can lead to misplaced fears.
The parody has been used with other chemical names such as hydrogen hydroxide, dihydrogen oxide and hydric acid.
History
A 1983 April Fools' Day edition of the Durand Express, a weekly newspaper in Durand, Michigan, reported that "dihydrogen oxide" had been found in the city's water pipes, and warned that it was fatal if inhaled, and could produce blistering vapors.[1] The first appearance of the parody on the Internet was attributed by the Pittsburgh Post-Gazette to the "Coalition to Ban Dihydrogen Monoxide",[2][3] a parody organization at UC Santa Cruz following on-campus postings and newsgroup discussions in 1990.[4]
This new version of the parody was created by housemates while attending the University of California, Santa Cruz, in 1989–1990,[2][4][better source needed] revised by Craig Jackson in 1994,[2] and brought to widespread public attention in 1997 when Nathan Zohner, a 14-year-old student, gathered petitions to ban "DHMO" as the basis of his science project, titled "How Gullible Are We?"[5]
Jackson's original site included the following warning:[6]
Dihydrogen monoxide:

is also known as hydroxyl acid, and is the major component of acid rain.
contributes to the "greenhouse effect".
may cause severe burns.
contributes to the erosion of our natural landscape.
accelerates corrosion and rusting of many metals.
may cause electrical failures and decreased effectiveness of automobile brakes.
has been found in excised tumors of terminal cancer patients.

Despite the danger, dihydrogen monoxide is often used:

as an industrial solvent and coolant.
in nuclear power plants.
in the production of styrofoam.
as a fire retardant.
in many forms of cruel animal research.
in the distribution of pesticides. Even after washing, produce remains contaminated by this chemical.
as an additive in certain "junk-foods" and other food products.
A mock material safety data sheet has also been created for H2O.[7][8]
Molecular terminology and naming conventions
The water molecule has the chemical formula H2O, meaning the molecule is composed of two hydrogen atoms and one oxygen atom. Literally, the term "dihydrogen monoxide" means "two hydrogen, one oxygen": the prefix di- in dihydrogen means "two", the prefix mono- in monoxide means "one", and "oxide" designates oxygen in a compound (due to the two o's that would happen in 'monooxide' the o's are fused together to form monoxide). [9] Using chemical nomenclature, various names for water are in common use within the scientific community: hydrogen oxide; hydrogen hydroxide, which characterises it as an alkali; and several designating it as an acid, such as hydric acid, hydroxic acid, hydroxyl acid, hydrohydroxic acid, and hydroxilic acid. (The term used in the original text, hydroxyl acid, is a non-standard name.[10])
Under the 2005 revisions of IUPAC nomenclature of inorganic chemistry, there is no single correct name for every compound.[11] The primary function of chemical nomenclature is to ensure that each name refers, unambiguously, to a single substance. It is considered less important to ensure that each substance should have a single unambiguous name, although the number of acceptable names is limited.[11] Water is one acceptable name for this compound, even though it is neither a systematic nor an international name and is specific to just one phase of the compound (its liquid form). The other IUPAC recommendation is oxidane,[12] which is used by industry groups promoting oxidane in industrial practices.[13]
Public use
Conclusion
There are those who reason well, but they are greatly outnumbered by those who reason badly.
Galileo Galilei
Feb 2020
Scientific Community fabricate data on COVID-19  
Do more
Breaking News 
which will you believe 
2. Media reports 
Related topics
  share posts in focus group 
       COVID-19 Rebrand of Seasonal Flu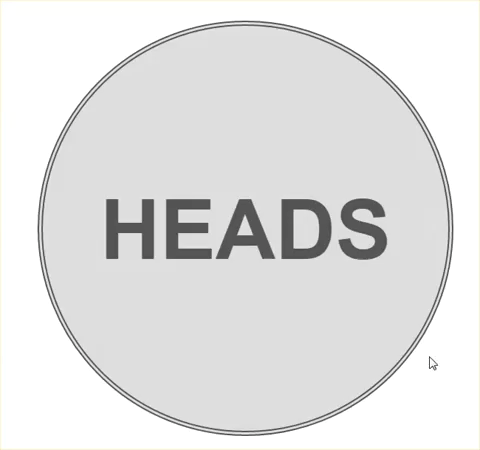 undecided .. flip it heads or tails 
So you don't know WTF to do with your life? You're not alone.
Let the internet determine your future destiny. This website exists as a choose-your-own adventure guide to happiness and life fulfillment.
WA 
All you have to do is click here
Welcome aboard
Support local business and DO post in social media to share the memory of your #HappiMess
we test and present various apps and social media platforms ... try them, use them 
most places we visit will have a listing in this page with all social media channels, search copy and paste
SOCial: 
Share in 
Fbk Grp Tourism WA
Virtual welcome visitors in Google maps