your likely to spread, populate germs, bacteria, virus 
Family accidentally buys 2,300 toilet rolls prior to national supermarket sell-out
Photo: The Janetzki family received 48 boxes containing 48 rolls, instead of just one box, after a mistake during their online order. (Supplied: Haidee Janetzki)
This is what 12 years' worth of toilet paper looks like.
Toowoomba's Janetzki family have thousands of rolls of Australia's most sought-after product, after mistakenly ordering 48 boxes of 48 rolls instead of their usual box of 48 rolls from online delivery service.
They received 2,304 rolls and were charged $3,264 instead of $68, something that went unnoticed until the two-pallet order showed up on their doorstep days later.
The family estimate it is enough to last them 12 years.
The accidental hoarders made the purchase in early February,
weeks before fears relating to coronavirus sent the country into a toilet paper-buying frenzy
.
Now, they've got more toilet paper than most supermarkets currently have on the shelves.
"It'll take a while to live down," said Haidee Janetzki, who placed the order.
"We've told our three daughters that if we've still got all this toilet paper when they get married this is what they'll have as their wedding decorations."
The Janetzkis have been ordering one box of 48 rolls every 12 weeks for the past two years.
Two pallets of loo paper
After Christmas, they decided to change product and set up a new subscription.
"It asked for the quantity and I wrote 48 thinking I want a box with 48 rolls in it," Ms Janetzki said.
"A couple of days later, I got an email saying the order was on the way, and that was all good.
"On a Monday there was a knock at the door at it was the courier. He said, 'I've got two pallets of toilet paper for you.'
"We checked the credit card statement to try to figure out what'd gone wrong and turned out I'd ordered 48 boxes, so it was legitimately my mistake."
Ms Janetzki said she had paid off her credit card the day prior to being charged, and only checks her statement once a fortnight.
"So I didn't notice there was a large amount on the card and it didn't max it out," she said.
'Holy crap'
Husband Chris Janetzki said he could not quite believe the size of their order.
"At the time I thought, 'Holy crap,'" he said.
Photo: Empty shelves at an Adelaide supermarket show reduced stocks of toilet and tissue paper. (Supplied)
Unable to contact the online-only company via phone, the Janetzkis had no choice but to accept the delivery.
The Janetzkis eventually sent off an urgent email about their unusual purchase and the company responded with an offer to take back the unwanted boxes.
But by that time, the family had come up with a cunning plan.
Rolling with it
The family is now selling their excess toilet paper to help raise money for their daughter's school.
Ms Janetzki said she jokingly offered up the toilet paper as a fundraising initiative for the school's trip to Sydney and Canberra later this year.
Days later it was a go.

"Lots of people we know offered to buy them off us," she said.

"We're getting lots of jokes though now. Every other order form I've put in for other fundraisers people have said, 'Just check the quantity, make sure she's ordering just one, pie not one box of pies.'"

The company has also refunded $400 in postage for the boxes, which the Janetzkis have put towards their daughter's trip.

"It really has worked out for the best for us in the end," Ms Janetzki said.

While they wait for stock to sell out, the family have been having fun with it — building a wall in their garage, and then a throne in their lounge room.
Photo: Ms Janetzki doesn't think it will take long to offload the excess toilet paper. (Supplied: Haidee Janetzki)
A spokeswoman for the online service confirmed the Janetzkis' story.
"Haidee and Chris were so patient about this situation. I can't even imagine what it would have been like to have a whole pallet of toilet paper turn up at my front door," the spokeswoman said.
"I can imagine there'd be some folks around Australia this week who wouldn't mind it right about now."
The spokeswoman said the company was unable to check all orders manually.
"When we were a smaller business we'd run manual checks twice a day on all the orders we received and a mistake like this would usually jump out during that process," the spokeswoman said.
"Then we'd reach out to the customer before sending the order to the warehouse to make sure it was correct before shipping.
"But as the business has grown up, we've had to automate how we process orders."
COVID-19
No pun intended albeit a death is a death and should be seen as the equal tragedies they are, or at least they should be.
There is more damage to health by anarchy (panic) than the actual virus
stop over reacting to MSM Main Stream Media - 
they sensationalise for click bait for you to read and support their sponsors be it ads or products
same same Greta and Climate change hysteria 
The Media are have a win fall with sensational news to capture your attention and drive traffic to their sponsors / sponsored products
S.T.O.P.  Start To Observe Purposefully
Duration of covid-19 at various points
• Floating in air = 5 minutes
• Handkerchief tissue = 8-12 hours
• Door Knob = 8-7 hours
• Smooth skin material = 24-48 hours
• in water = 4 days
• Cold Air Refrigerator = more than 1 months
• Incubation range in humans = more than 14 days
When healing is healed, you can be reunited anytime.
CR. Who, Thailand
note: bacteria is wet based so get in the sun or be dry or be warm
do fact check info and benchmark 
validate the integrity of the 3rd party info  - ie.,, dnt assume all is correct
understand the difference between a Knee Jerk and a Reflex
be aware that people give you advice for financial gain
Videos
Alternatives
New Currency
Financial
GLOBAL PANDEMIC: Coronavirus set to decimate China's economy — are we next?

It turns out Coronavirus isn't just bad for your lungs, it's bad for your wallet too.
If China's workforce isn't able to get back to work in the next three weeks,
the Chinese economy is about to take a huge hit —
and we could be next. Now that we are officially facing a pandemic, it's time to prepare. Are you ready?
Health
The basics with Dr Peter Lin
video from Que Capital
Bridge that Loan
obligation free call with Australia's leading short term Commercial money lender 
No upfront or regular payments required
Sheep Society
or just watch video below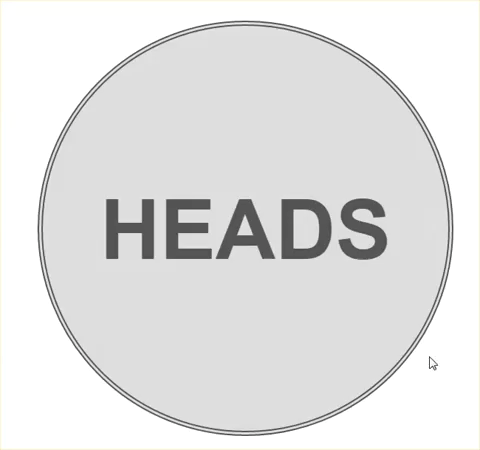 undecided .. flip it heads or tails 
So you don't know WTF to do with your life? You're not alone.
Let the internet determine your future destiny. This website exists as a choose-your-own adventure guide to happiness and life fulfillment.
WA 
All you have to do is click here
Central Insurance Brokers
 est: 1980 same local WA owners from start 
all aspects of General Insurance, save time call us 
+61 8 93688 999
or visit website for after hours mobile
Share the love 
join the best facebook tourism wa group