Top
SALES EXCEEDED 335% WITHIN 20% OF THE CAMPAIGN
why so many paying US$1200 for 1 travel bag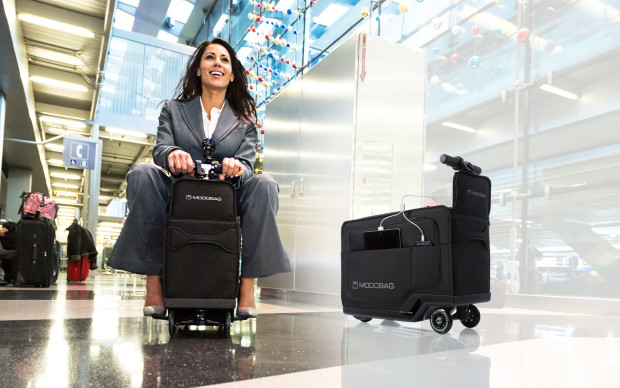 RIGHT NOW IT'S ON SALE IN INDIEGOGO 35% OFF for a limited time
as at 28/7/16: S
ALES EXCEED CAMPAIGN TARGET BY 335% WITH 22 DAYS
so the question  ..  who would pay the type of money and why 
Share this page 
QR Code: 
SM hub this page
No typing, point & scan 
for instant access
FREE smartphone 
QR code reader
Social Media QR Menu: Pending 
Vendors: see 
free samples

Modobag is changing the way the world travels! Featuring the latest in luggage design and advanced motorized technology, its luggage you can ride! Not only is it incredibly functional and efficient, it's fun!
Modobag combines the convenience of a standard suitcase with the innovation of personal transportability, GPRS-GSM tracking, and dual USB charging ports to create the world's only motorized, smart and connected carry-on that gets you to your destination three times faster than the average walking speed.

Ride or walk, its your decision!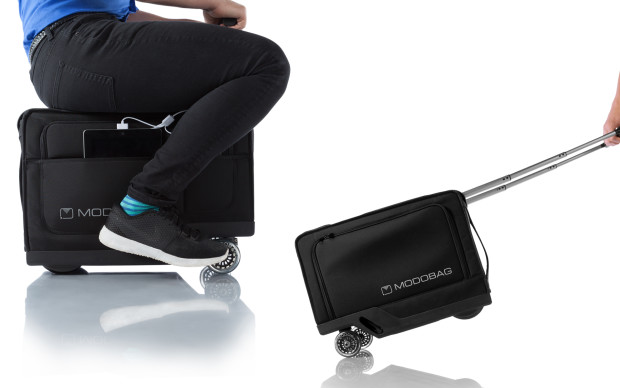 Ever sat on the floor of an airport while you wait for your device to charge?We've all been there! With Modobag, you'll never have to search for a free power outlet or seat again. Modobag can charge two devices with it's dual USB ports and you'll always have a comfortable padded seat!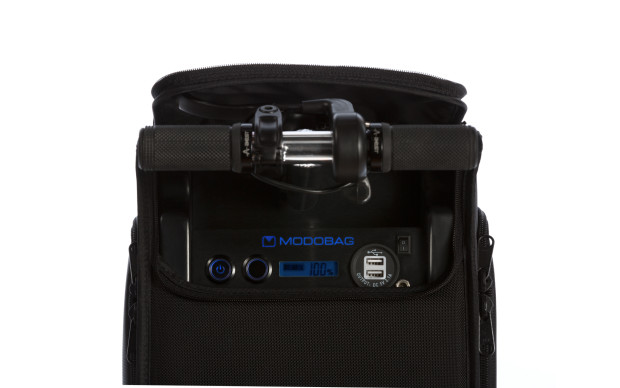 QUICK STOW POCKETS
Modobag contains quick stow pockets for your laptop, phone and tablet. Easy access and secure charging while on-the-go!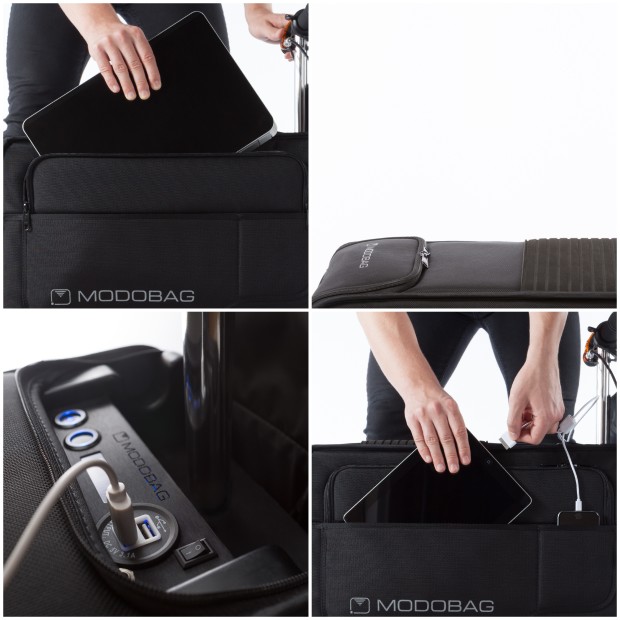 Features / Specs
Motor - Belt Driven, Maintenance-Free, High Torque 150 Watt Electric
Indoor Speed - 5 MPH
Outdoor Speed - 8 MPH
Speed Control - Indoor and Outdoor Settings
Thumb Action Throttle
State-of-the-Art Lightweight Lithium Batteries
Range - 8 Miles (based on 180 lb rider)
80% charge in 15 minutes
Battery Life - over 4,000 full charge cycles
UL approved Smart Charger
Dual Wheel Braking System
High Performance CNC-Machined, Sealed-Bearing Steering Column
Telescoping Aluminum Handlebar Assembly


App Features
GPRS-GSM Real-Time Tracking
Proximity Alert

Exterior Features
High Strength US made Dupont Ballistic Nylon Shell
CAD-Designed, Lightweight Aluminum Chassis
Ergonomically-Designed Modobag Foot Rests
Extendable Towing Handle
Stowing/Lift Handles (Front/Rear Mounted)
Durable YKK Zippers
Side Mounted Pockets - 8"x11.5" for tablets, 5"x6" for phones
Protected easy-access laptop pocket
Interior Features
Illuminated Dual USB Charging Ports
Illuminated Power & LED Light Controls
Digital Battery Capacity Gauge
Dimensions
22" Long X 9" Wide X 14" Tall
2000 Cubic Inches Interior Stowing Capacity
Weight
Bag Weight - 19 lbs
Max Rider Weight - 260 lbs.
Wheels
Custom High-Performance Urethane Wheels
High-Performance sealed Bearings throughout

Charge on the go!
Modobag's US Patented  battery can reach 80% charge in 15 minutes and full charge in less than 1 hour. The included Modobag charger can be plugged into any standard US outlet,  International outlets may require an adapter.
Our Lithium batteries are UN, TSA, FAA and IATA approved and use the latest patented nano-crystal technology.
Modobag's batteries are rated for over 4000 charge and discharge cycles.




Over 30 million bags are misplaced while traveling every year!
The optional Modobag Mobile App will allow you to use the GPRS-GSM, Tracking, and Proximity features on your phone so you will always know where your belongings are, even if it's in an airport basement! It is a highly recommended option and comes with one free year of service!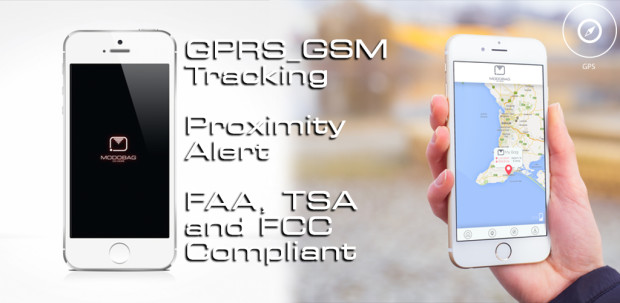 Video
Buy it
QR Code: 
SM hub this page
No typing, point & scan 
for instant access
FREE smartphone 
QR code reader
Social Media QR Menu: Pending 
Vendors: see 
free samples
Donate Photos, videos to this media hub page
Email us 

WaAchievers

 the url (link address)

DON'T email the material only the link or ask for help
Become a roaming reporter - 
use the SM channels to follow, give reviews, tag and share

Become a roaming report (we can give you a 

profile page) .. and more free stuff later
Media Distribution