Bio
Share 
https://lnkd.in/f8hNW4b
added 05/04/20
Dr in USA confirms bizarre view of covid-19
ARDS ACUTE RESPIRATORY DISTRESS SYNDROME  . not a Corona.... or Pneumonia
"THESE PATIENTS ARE SLOWLY BEING STARVED OF OXYGEN. We are operating under a medical paradigm that is untrue. I believe that we are treating the wrong disease. COVID-19, as far as I can see, is not a form of pneumonia, and should not be treated as one. Rather, it appears as some kind of viral-induced disease resembling high-altitude sickness." (6-Minute Video)


Cameron Kyle-Sidell MD
Emergency Medicine Physician & Critical Care Medical Doctor Brooklyn, New York
SYMPTOMS
added 06.04 
Doctor suggested symptoms like mountain climber which is "Hypoxia"  
l
16/4/ additional info on Hypoxia at 
shows connect to 5G radiation with fact check govt test documents released 
Another theory is 
legionnaires disease
Radiation
added to page 07/04/20
Same video of Dr with comments added by
Dana Ashlie with evidence the injury is linked to effects of 60GHz
screen shot to show timelime point with link below image to timelime
Link to video timeline at 
10.00 mins 
https://youtu.be/1EWQPgF6-UQ?t=10
COMMENTS COPIED FROM VIDEO SITE
It appears this had already been observed by researchers. Acetazolamide,
Nifedipine and Phosphodiesterase Inhibitors:
Rationale for Their Utilization as Adjunctive Countermeasures in the Treatment of Coronavirus Disease 2019 (COVID19). https://www.ncbi.nlm.nih.gov/pubmed/32226695
Look, as a retired Intensive Care nurse I totally agree with this Doctor. Modern ventilator have always triggered ARDS in a small but significant number of patients, due to the damage caused by forcing 'positive pressure' into the very delicate lungs. This goes against the bodies own mechanisms for breathing. Normally the diaphragm and chest muscles pull open the fragile lungs, and air is drawn in passively. Don't forget gas exchange takes place in areas of the lung that are just one cell thick. That's how fragile lungs really are. Forcing air (and oxygen, a dry gas) into them is just a bad idea. Ironically the old fashion 'Iron Lung' machines, used up until the 60's are far closer to the bodies own mechanism. I have long thought we need to redesign the iron lung and bring it back, and get rid of modern ventilators altogether. https://en.wikipedia.org/wiki/Iron_lung
added to 08/07
Complications
added 1/9/2020  this article was added as it follows the concerns of Dr Cameron in April 2020 (see above)
article content extracted
Nobody dies from Corona virus. They are dying from complications caused by the ventilators, the cytokine storm triggered by oxidative stress, and they are dying from ventilator-associated -pneumonia, and they are dying from the sedatives used to insert the tube deep down the throat, they are dying from the use of anti-Aids drugs, from Chloroquine, anti-bacterials, antibiotics, and anti-viral treatment being thrown at it in a vain attempt to slow down the contagion. The virus is synthetic and it is undeniably insidious, and should not be taken lightly. But the Corona agenda itself is a lie, a homogenized blend of all human disease thrown into a blender, which is being pinned to a myriad of infection associated with the common Flu bug and existing respiratory infections disguised as Corona. Shame on the medical community for not recognizing the folly of this social engineering heist against humanity, and double shame on them for not speaking out against this deception against families around the world. No one actually dies from the flu. Those who succumb to Influenza die from bacterial pneumonia triggered by flu-like symptoms. That is a scientific fact. Similarly, contrary to mainstream media misinformation, no one actually dies from Covid-19. That is a fallacy. Instead, they are dying from a multitude of comorbidities, pre-existing medical conditions and excessively compromised immunity. The chief culprits leading to Corona fatalities are diabetes, heart disease, arrhythmia, hypertension, obesity, cancer, liver and kidney failure, just exacerbated by the virus. In many instances the individual may have already been on the verge of dying previous to acquiring the Corona infection, and some simply did not recognize early warning signs. Others have chronic health issues affecting respiratory health, either heavy smokers or working in a toxic breathing environment. That is not meant to be construed as a generality or a superficial analysis of these cases. There is so much more going on here than a mere virus. The ventilators are triggering heart attacks, and also generating ventilator associated pneumonia, the sedatives used in conjunction to facilitate running the feed the tube down into the trachea is another serious factor. Corona patients put on ventilators are given sedatives which can can trigger irregularities of the heartbeat, arrhythmia leading to induced cardiac arrest. The intubation and extubation procedure, the insertion and removal of the breathing apparatus into the trachea is extremely invasive. Many of these cases in patients with heart problems being categorized as a Corona precipitated death on the Death certificate, are inaccurate. In NY, where 80% of patients placed on ventilators have died, those instances involving cardiac complications in ICU, the sedative had spurred a sudden heart attack and terminated the patient's life. Sedatives in use include Propofol, Midazolam and Dexmedetomidine, all of which are linked to arrhythmia. Chloroquine is causing heart failure and respiratory distress leading to death. The virus is laced with an HIV component which is also breaking down and handcuffing the immune system from fighting off the infection. The use of anti-viral AIDS treatment to quell symptoms is killing patients. The list is long and complicated. But this notion that these are all strictly Covid-19 deaths is ludicrous. Coronavirus itself does not kill anyone, and death certificates should respect that, instead of spreading fear and false data to push their agenda. Families deserve to know the truth. The agenda behind this overblown crisis is clearly to establish a medical dictatorship. Dr Joel Lord
How ventilators work

Patients are put to sleep with sedatives and pain relieving medications before a breathing tube is inserted. The medications are also continued after intubation, so patients won't feel any discomfort or fight the breathing tube.

Once the tube is in place, a small inflatable cuff is puffed up around it, inside the windpipe, forming a seal that's intended to prevent viral particles from getting out. Then, the ventilator machine is turned on and starts to push air through the tube, in and out of the patient's lungs.

Using a ventilator gives a medical team many more options for how to manage a patient's breathing. Oxygen levels and pressure can be dialed up or down. The team can also control the number of breaths per minute and the size of those breaths. Taking smaller breaths rather than deep gasping breaths can help protect damaged lungs, explained Dr. Edy Kim, a pulmonary and critical care specialist at Brigham and Women's Hospital in Boston.
COVID-19 behaves differently than other respiratory diseases. Doctors are being caught off guard.

ARDS looks different in COVID-19 patients, according to a doctor at a Long Island hospital that's now treated more than 1,700 COVID-19 patients. The doctor, who asked to speak anonymously because he's not authorized to speak on behalf of his facility, described typical ARDS as a "flash flood," in which a patient could crash over 12 hours, going from having a little difficulty breathing to going on a ventilator. But from what he's seen, "it's not like a flash flood." In COVID-19 patients, ARDS often behaves "like a slow storm, where the waters keep rising and rising."



Other vids
Woke Nurse
added 25/3/20  good content


at 4 min mark Kate she explains the bizarre, that people just fall down unable to breath 
note: 22/04 updated video by UK Nurse Kate added below under 'GOLD STANDARD"  
Gold standard
added 22/04 video 15 min vid 

by speaker uk Nurse Kate Shemirani (35 yrs experience)
why Covid-19 PCR test is fraud 
why the virus is not correct (not what they say)


that Medical industry has a "Gold Standard" test system but not applied ?
fact check links below video 
The GOLD standard test
In medicine and statistics, a gold standard test is usually the diagnostic test or benchmark that is the best available under reasonable conditions. 
Other times, a gold standard is the most accurate test possible without restrictions
note: in Jan 2020 video (10mins) by 
Dr. Wolfgang Wodarg 
confirmed Scientific Industry fabricated data 
that they did not apply the "standard tests" 
When is a virus an exosome ? - NCBI
article published 15/09/2003  - James Hildreth
James E. K. Hildreth
Scientific Hero: Dr. James E. K. Hildreth
article 9/06/2014 reco
gnised by WHO for achievements
Further fact checks 
Hysteria / Stress causes covid-19  
page includes fact checks
link to this section: 15 min video 
Speaker: Nurse Kate Shemirani 
added 25/4/20
Media interview with Doctor, confirms data wrong how and why
Dr Erickson 51 min video interview with facts and data 
S.T.O.P.  Start To Observe Purposefully
understand the difference between a Knee Jerk and a Reflex
be aware that people give you advice for financial gain
 fact checked: 
is 5g cause of Coivd-19 - FAQ's and facts
see also related topics this page
1. video KWNC King Wears No Clothes
2. Conspiracy videos - 60 mins on 5G mind blowing
this video is not related to Dr T Cowan
its just weird how some people already know stuff 
speaker and source of video not know, nor is the reason for the country symbol 
it could be a comedy skit but it happens to make sense in sync with 5G refer below
Evolution 
Young people are not effected as they were born into the current bio changes
being laser / radiation / frequency 2g / 4g so they have evolved (mutated)
the elderly ( dinosaurs ) die out / can not survive in the Bio change 
and those with underlying illness also struggle 
  share posts in focus group 
       COVID-19 Rebrand of Seasonal Flu 
Scientific Community fabricated data on COVID-19  
added 24/3/20 
10 min vid by 
Dr Thomas Cowan
explains that a virus is created inside your body becoz of disease
and what caused the disease  (5G)  - easy to follow vid
A Swiss Doctor on Covid-19 daily log at wab
More Conspiracy videos 
Sheep Society
or just watch video below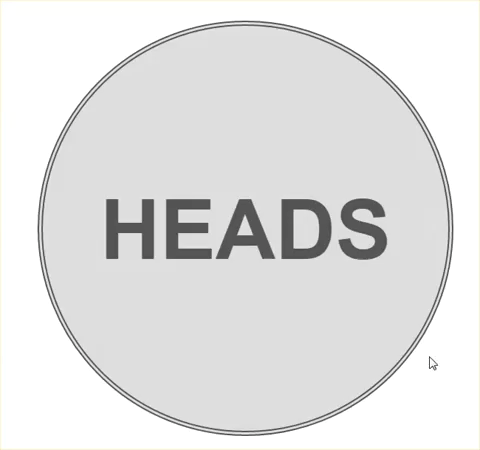 undecided .. flip it heads or tails 
So you don't know WTF to do with your life? You're not alone.
Let the internet determine your future destiny. This website exists as a choose-your-own adventure guide to happiness and life fulfillment.
WA 
All you have to do is click here
Pls share me
Cameron Kyle-Sidell MD 6 min video from critical New York explains 

the symptoms are not as expected, that ventilators don't help 
https://lnkd.in/f8hNW4b
    - page includes fact checks