50 min video interview with Doctors 
explains the data and practical logic that lock down is wrong
About


Experts in Mircobiology say the facts show that the Pandemic is a Hoax,
in as much as the response to it is not following scientific methods,
but rather has exaggerated by many orders of magnitude. 
Affirms that doctors all around the USA have the same opinion.
Lockdowns are not necessary, COVID-19 is simply another flu in its lethality.
Lockdown is increasing child abuse, suicide, spousal abuse, alcoholism.
Lockdown will cause decrease immune system preparedness for whole population
Extract
source
COVID19: "Millions of cases, small amount of death" Dr Erickson, California.
Covid19 being logically reviewed by two ER doctors with huge experience in immunology and micro-biolgoy, in California but based on nationwide statistics.
Doctors Dan Erickson and Artin Massihi of Accelerated Urgent Care are calling for the county to reopen"
PLEASE WATCH. "Millions of cases, small amount of death"
Dr Erickson COVID19 briefing:
Does isolation, sheltering in home still make sense?
"The hospitals, the ICUs are empty..they are shutting down floors.."
"When I talk to ER physicians around the country, what is happening – well because Covid has become the focus, people with heart disease, people with cancer, hypertension and various things that are critical are choosing not to come in, based on fear"
"So, what that is doing is forcing the health system to focus on Covid and not focus on a myriad of other things that are critical."
"There are a lot of secondary effects to Covid that are not being talked about"
Two months ago the response was based on fear not facts
"Typically you quarantine the sick. We have never seen where we quarantine the healthy, where you take those without disease and without symptoms and lock them in your home"
"Over the last couple of months we have gained a lot of data."
"A widespread viral infection similar to flu"
"California numbers from yesterday – [..] 12% of Californians were positive for Covid. The initial models were woefully inaccurate, they predicted millions of cases of death, not of prevalence or incidence but death. That is not materialising."
"What is materialising in the State of California is 12% positives."
"You have a 0.03 chance of dying *from* Covid19 in the state of California"
"0.03 chance of dying of Covid in the state of California. Does that necessitate sheltering in place? Does that necessitate shutting down medical systems? Does that necessitate people being out of work?"
"96% of people in California who get Covid, RECOVER with no significant continuing medical problems"
"We are sharing our own data. This is not data filtered by someone, this is our own data"
"The prevalence number goes up and the death rate stays the same and gets smaller and smaller and smaller"
"What I want you to see is millions of cases, small amount of death and you will see that in every state".
"New York State – they have been in the news a lot. Their numbers are critical."
"39% of New Yorkers tested positive for Covid19 – this is public data online" (those who were tested – 649,000 people)
"19,410 deaths – out of 19 million people. A 0.01% chance of dying from Covid19 in the state of New York. They have a 92% recovery rate".
"Millions of cases, small amount of death" (repeated)
"Is this significantly different from Influenza A and B and if not, why has our response been what it is?"
"USA. This is a big one for us. 802, 590 cases as of 22nd April 2020. We have tested over 4 million. That is double any other country, Germany is at 2 million."
"Gives us a 19.6% positive out of those who were tested for Covid 19. 64 million is a significant amount of people with Covid"
"[Numbers] are similar to the flu. If you study numbers in 2017/18 we had 50-60 million with the flu. Similar death rate."
"We always have between 37,000 and 60,000 deaths in the US, every single year. No "pandemic" talk. No shelter in place. No shutting down of businesses, no sending doctors home"
This covers information provided up to 11:00 in the video. I believe it is shockingly logical and should allow us all to see through the lies being sold to us by our governments to ensure the "new normal" is nothing more than the imposition of a brazen feudal state, transforming us all into slave nations and doubling down on maximum pressure against "enemy" states such as #Syria and #Iran. Supported by the WHO and UNICEF as prominent UN agencies – just as the UN has done already in
Iraq and Yemen.
Video
PART 1 
Over 40 years of combined Immunology and Microbiology experience
its easy to make mistakes, its what you do after the facts that determines your future
PART 2
unfortunately the MS media (commercial) are driven by money, 
they need hysteria, confusion, chaos to hold your attention
link to this section
Video: Lockdown absolutely worst way to deal with it
added 26/4/2020
The data is in — stop the panic and end the total isolation
The tragedy of the COVID-19 pandemic appears to be entering the containment phase. Tens of thousands of Americans
have died
, and Americans are now desperate for sensible policymakers who have the courage to ignore the panic and rely on facts. Leaders must examine accumulated data to see what has actually happened, rather than keep emphasizing hypothetical projections; combine that empirical evidence with fundamental principles of biology established for decades; and then thoughtfully restore the country to function.
Five key facts are being ignored by those calling for continuing the near-total lockdown
Fact 1: The overwhelming majority of people do not have any significant risk of dying from COVID-19.

The recent
Stanford
University antibody study now estimates that the fatality rate if infected is likely 0.1 to 0.2 percent, a risk far lower than previous World Health Organization
estimates
that were 20 to 30 times higher and that motivated isolation policies.
In New York City, an epicenter of the pandemic with more than one-third of all U.S. deaths, the rate of
death
for people 18 to 45 years old is 0.01 percent, or 11 per 100,000 in the population. On the other hand, people aged 75 and over have a death rate 80 times that. For people under 18 years old, the rate of death is zero per 100,000.
Of all fatal cases in New York
state
, two-thirds were in patients over 70 years of age; more than 95 percent were over 50 years of age; and about 90 percent of all fatal cases had an underlying illness. Of 6,570 confirmed COVID-19 deaths fully investigated for underlying conditions to date, 6,520, or
99.2 percent
, had an underlying illness. If you do not already have an underlying chronic condition, your chances of dying are small, regardless of age. And young adults and children in normal health have almost no risk of any serious illness from COVID-19.
Fact 2: Protecting older, at-risk people eliminates hospital overcrowding.

We can learn about hospital utilization from
data from New York City
, the hotbed of COVID-19 with more than 34,600 hospitalizations to date. For those under 18 years of age, hospitalization from the virus is 0.01 percent per 100,000 people; for those 18 to 44 years old, hospitalization is 0.1 percent per 100,000. Even for people ages 65 to 74, only 1.7 percent were hospitalized. Of 4,103 confirmed COVID-19
patients
with symptoms bad enough to seek medical care, Dr.
Leora Horwitz
of NYU Medical Center concluded "age is far and away the strongest risk factor for hospitalization." Even early
WHO
reports noted that 80 percent of all cases were mild, and more recent studies show a far more widespread rate of infection and lower rate of serious illness. Half of all people testing positive for infection have no symptoms at all. The vast majority of younger, otherwise healthy people do not need significant medical care if they catch this infection.
Fact 3: Vital population immunity is prevented by total isolation policies, prolonging the problem.
We know from decades of medical science that infection itself allows people to generate an immune response — antibodies — so that the infection is controlled throughout the population by "
herd immunity
." Indeed, that is the main purpose of widespread immunization in other viral diseases — to assist with population immunity. In this virus, we know that medical care is not even necessary for the vast
majority
of people who are infected. It is so mild that half of infected people are asymptomatic, shown in early data from the
Diamond Princess
ship, and then in
Iceland
and
Italy
. That has been falselyportrayed as a problem requiring mass isolation. In fact, infected people without severe illness are the immediately available vehicle for establishing widespread immunity. By transmitting the virus to others in the low-risk group who then generate antibodies, they block the network of pathways toward the most vulnerable people, ultimately ending the threat. Extending whole-population isolation would directly prevent that widespread immunity from developing.
Fact 4: People are dying because other medical care is not getting done due to hypothetical projections.

Critical health care for millions of Americans is being ignored and people are dying to accommodate "potential" COVID-19 patients and for fear of spreading the disease. Most
states
and many hospitals abruptly stopped "nonessential" procedures and
surgery
. That prevented diagnoses of life-threatening diseases, like cancer screening, biopsies of tumors now undiscovered and potentially deadly brain aneurysms. Treatments, including emergency care, for the most serious illnesses were also missed. Cancer patients deferred
chemotherapy
. An estimated 80 percent of brain surgery cases were skipped. Acute stroke and heart attack patients missed their only chances for treatment, some dying and many now facing permanent disability.
Fact 5: We have a clearly defined population at risk who can be protected with targeted measures.

The overwhelming evidence all over the world consistently shows that a clearly defined group — older people and others with underlying conditions — is more likely to have a serious illness requiring hospitalization and more likely to die from COVID-19. Knowing that, it is a commonsense, achievable goal to target isolation policy to that group, including strictly monitoring those who interact with them. Nursing home residents, the highest risk, should be the most straightforward to systematically protect from infected people, given that they already live in confined places with highly restricted entry.
The appropriate policy, based on fundamental biology and the evidence already in hand, is to institute a more focused
strategy
like some outlined in the first place: Strictly protect the known vulnerable, self-isolate the mildly sick and open most workplaces and small businesses with some prudent large-group precautions. This would allow the essential socializing to generate immunity among those with minimal risk of serious consequence, while saving lives, preventing overcrowding of hospitals and limiting the enormous harms compounded by continued total isolation. Let's stop underemphasizing empirical evidence while instead doubling down on hypothetical models. Facts matter.
Scott W. Atlas, MD, is the David and Joan Traitel Senior Fellow at Stanford University's Hoover Institution and the former chief of neuroradiology at Stanford University Medical Center.
Other vids

by speaker uk Nurse Kate Shemirani (35 yrs experience)
why Covid-19 PCR test is fraud 
why the virus is not correct (not what they say)


that Medical industry has a "Gold Standard" test system but not applied ?
fact check links below video 
The GOLD standard test
In medicine and statistics, a gold standard test is usually the diagnostic test or benchmark that is the best available under reasonable conditions. 
Other times, a gold standard is the most accurate test possible without restrictions
link to this section 
note: in Jan 2020 video (10mins) by 
Dr. Wolfgang Wodarg 
confirmed Scientific Industry fabricated data 
that they did not apply the "standard tests" 
When is a virus an exosome ? - NCBI
article published 15/09/2003  - James Hildreth
James E. K. Hildreth
Scientific Hero: Dr. James E. K. Hildreth
article 9/06/2014 reco
gnised by WHO for achievements
Further fact checks 
Hysteria / Stress causes covid-19  
page includes fact checks
link to this section: 15 min video 
Speaker: Nurse Kate Shemirani 
S.T.O.P.  Start To Observe Purposefully
understand the difference between a Knee Jerk and a Reflex
be aware that people give you advice for financial gain
 fact checked: 
is 5g cause of Coivd-19 - FAQ's and facts
see also related topics this page
1. video KWNC King Wears No Clothes
2. Conspiracy videos - 60 mins on 5G mind blowing
its just weird how some people already know stuff 
speaker and source of video not know, nor is the reason for the country symbol 
it could be a comedy skit but it happens to make sense in sync with 5G refer below
Evolution 
Young people are not effected as they were born into the current bio changes
being laser / radiation / frequency 2g / 4g so they have evolved (mutated)
the elderly ( dinosaurs ) die out / can not survive in the Bio change 
and those with underlying illness also struggle 
  share posts in focus group 
       COVID-19 Rebrand of Seasonal Flu 
Scientific Community fabricated data on COVID-19  
added 24/3/20 
10 min vid by 
Dr Thomas Cowan
explains that a virus is created inside your body becoz of disease
and what caused the disease  (5G)  - easy to follow vid
new data shows 5G triggers Covid-19
A Swiss Doctor on Covid-19 daily log at wab
Sheep Society
or just watch video below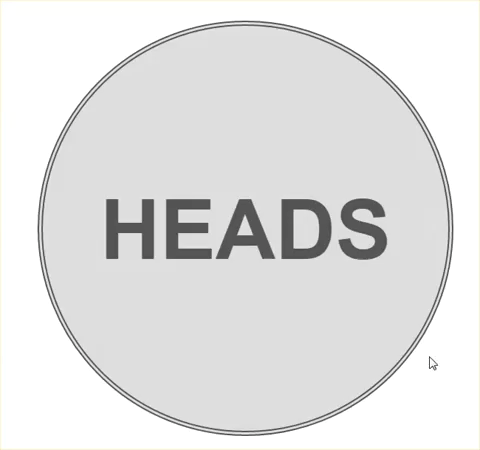 undecided .. flip it heads or tails 
So you don't know WTF to do with your life? You're not alone.
Let the internet determine your future destiny. This website exists as a choose-your-own adventure guide to happiness and life fulfillment.
WA 
All you have to do is click here
Pls share me
Dr Erickson 51 min video interview with facts and data 
Central Insurance Brokers
 est: 1980 same local WA owners from start 
all aspects of General Insurance, save time call us 
+61 8 93688 999
or visit website for after hours mobile
Share the love 
join the best facebook tourism wa group