Blog of former CIA spy who is also the founder of the Marine Corps Intelligence Activity, the leader of the Open Source Intelligence movement, and the most published intelligence reformer in the English language -- two of his eight books have Forewords from US Senators themselves Chairmen of the Senate Select Committee on Intelligence. Learn more about him at
https://robertdavidsteele.com
Video
Its Fake
I, Robert David Steele, am a former CIA spy and would like to start by praising the World Health Organization (WHO) for its totally sound decision to NOT declare a world pandemic. They are correct. This was a fake pandemic with the ultimate goal of forcing a universal vaccine with digital ID on everyone, starting with the European Union mandate led by France. As a former spy and top intelligence pioneer of holistic analytics and true cost economics I lay it out as I see it, and end by calling for a joint China-US investigation into the bio war, the 5G, the media war, the insider trading, and Bill Gates (my colleagues at NSA have every email, text, and call he has ever made, the President has not yet asked NSA for a total unmasking of all participants in the fake pandemic conspiracy). I made one mistake in this video: I forgot to mention pollution. That is the other contributing factor in China's high numbers of ill citizens. The fake pandemic is OVER. All that remains now is for justice to be done -- I hope that a proper investigation leads to the total dismantling of the Center for Disease Control (whose director Nancy Messonnier is a Never Trumper and the sister of Rod Rosenstein), and the indictment and incarceration of Bill Gates for crimes against humanity that include in the past the sterilization of millions without their infomed consent. The revolution has started -- the truth at any cost lowers all other costs, and I am pleased to say that for the first time in my third years of wandering in the wilderness as an intelligence reformer, I feel that the truth finally has a chance to be heard by We the People.
facebook 
same video in youtube 
Dr. Shiva, GOP Candidate for Senate, Speaks Truth to Power
the interview is powerful becoz Dr Shiva is scientist entering politics 
in another video Dr Shiva is interviewed where is makes simple sense of the virus from
scientific stand and how easy it is to address - link 
Video - very powerful content 
Other vid
Video by 
Dr in Critical care
explains that the injury of patients is not what we think 
Cameron Kyle-Sidell MD
Emergency Medicine Physician & Critical Care Medical Doctor Brooklyn, New York
added 06.04 Doctor suggested symptoms like mountain climber which is "Hypoxia"  
but it sounds more like  legionnaires disease
added 07/04 video comments  Dana Ashlie at the end of the Dr's vid with evidence the injury is linked to effects of 60GHz
vid title: 
ΝYC-ΙCU DR unknowingly describes the EFFECTS of 60GHz on patients.
comments under the video post are invaluable some pasted hereunder 
It appears this had already been observed by researchers. Acetazolamide, Nifedipine and Phosphodiesterase Inhibitors: Rationale for Their Utilization as Adjunctive Countermeasures in the Treatment of Coronavirus Disease 2019 (COVID19). https://www.ncbi.nlm.nih.gov/pubmed/32226695
Look, as a retired Intensive Care nurse I totally agree with this Doctor. Modern ventilator have always triggered ARDS in a small but significant number of patients, due to the damage caused by forcing 'positive pressure' into the very delicate lungs. This goes against the bodies own mechanisms for breathing. Normally the diaphragm and chest muscles pull open the fragile lungs, and air is drawn in passively. Don't forget gas exchange takes place in areas of the lung that are just one cell thick. That's how fragile lungs really are. Forcing air (and oxygen, a dry gas) into them is just a bad idea. Ironically the old fashion 'Iron Lung' machines, used up until the 60's are far closer to the bodies own mechanism. I have long thought we need to redesign the iron lung and bring it back, and get rid of modern ventilators altogether. https://en.wikipedia.org/wiki/Iron_lung
Steels seamless assessment does make many of the pieces fit into a workable puzzle 
a Virus and 5G and Economic / Political agenda's all milled 
S.T.O.P.  Start To Observe Purposefully
understand the difference between a Knee Jerk and a Reflex
be aware that people give you advice for financial gain
 fact checked: 
is 5g cause of Coivd-19 - FAQ's and facts
see also related topics this page
1. video KWNC King Wears No Clothes
2. Conspiracy videos - 60 mins on 5G mind blowing
Evolution 
Young people are not effected as they were born into the current bio changes
being laser / radiation / frequency 2g / 4g so they have evolved (mutated)
the elderly ( dinosaurs ) die out / can not survive in the Bio change 
and those with underlying illness also struggle 
best fake and Truth on COVID-19 Rebrand of Seasonal Flu 
join the group and "Get on board" 
Scientific Community fabricated data on COVID-19  
added 24/3/20 
10 min vid by 
Dr Thomas Cowan
explains that a virus is created inside your body becoz of disease
and what caused the disease  (5G)  - easy to follow vid
link to video 
new data shows 5G triggers Covid-19
A Swiss Doctor on Covid-19 daily log at wab
Sheep Society
or just watch video below
best fake and Truth on COVID-19 Rebrand of Seasonal Flu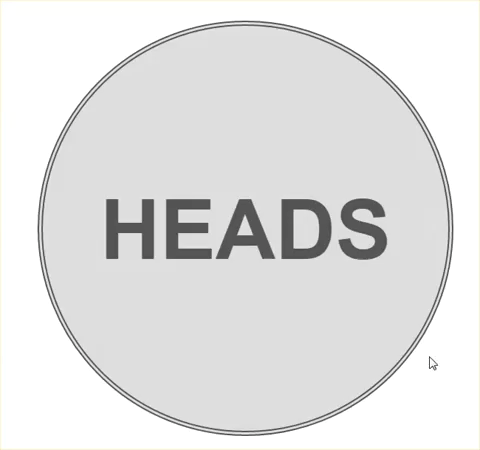 undecided .. flip it heads or tails 
So you don't know WTF to do with your life? You're not alone.
Let the internet determine your future destiny. This website exists as a choose-your-own adventure guide to happiness and life fulfillment.
WA 
All you have to do is click here
Central Insurance Brokers
 est: 1980 same local WA owners from start 
all aspects of General Insurance, save time call us 
+61 8 93688 999
or visit website for after hours mobile
Share the love 
join the best facebook tourism wa group