On Corona, the Media, and Propaganda
CoronaCon
On Corona, the Media, and Propaganda
no one is questioning that people are dying, the majority have severe illness, terminal or weak immune system
what we are saying is IT DOES NOT ADD UP and you should be asking questions 
5/4/2020 video by critical care doctor in NY hospital 
Cameron Kyle-Sidell MD
these deaths are not virus - its something else
Fake MS media
Nurse 
The latest Fake news award goes to CBS News for pushing a viral video of a nurse in tears over her alleged treatment in the coronavirus unit of the hospital she "works" at.
 Hysteria / Stress causes covid-19  
see how in video ScamDemic
1. Australian Bushfires 2020  - fake images old stock

How the media can manipulate 
Media says Hospital in Chaos
Congress visits Hospitals - video shows not Chaos 
comment at fbk post
Seasonal flu (not corona) Oct 2019 - Mar 2020 in USA at 60k die but no MS media
corona 30k deaths the hysteria sparks stress and illness and cancer victims
why is the media not calming people that 98% to 99% recovery rate that we will be ok
Propaganda
Death certificates
Dr. Bukacek, Montana physician 30yrs+ in this brief video she blows the whistle on the 
way the CDC instructed physicians to exaggerate COVID 19 deaths on death certificates.
examples
Fake data WHO says 3.4% but its 1% 
fbk post comment
same photo 2014 and 2020
link to post
Due diligence
In the current situation, the old and proven propaganda rule applies again: the less is known, the more is speculated. For attentive readers, however, this offers an opportunity to assess the standards and focus of
different media outlets
and authors.


One may ask, for example:
Who merely counts test-positive case and death figures without asking what these people actually fall ill with or die of?
Who brings headlines such as "21-year-old football coach dies of coronavirus" and only mentions in the last sentence that he had
undiagnosed leukaemia
?
Who addresses the issue of so-called
excess mortality
, which is still within or even below the normal range in all countries and age groups?
Who asks how many additional, unexpected pneumonia patients there are in intensive care units, and what their age and health profile is?
Who verifies if the number of test-positive people is simply rising
proportional
to the number of tests, i.e. stays constant in percentage terms?
Who prefers frightening pictures of viruses, protective suits and coffins rather than actual data, facts and background information?
Who discusses the
well-known problems
with virus test kits in general, and the
missing clinical validation
of the currently used virus test kit in particular?
Who highlights the
problematic role
played by the WHO in previous cases, and in this one?
Who is trying to add a political or geopolitical spin to the current situation?
Who is still talking about "biological weapons", even though this scenario has long been ruled out by hardly spectacular
death rates and death profiles
?
The bioweapons rumor, which has been launched
on every occasion
for almost forty years, primarily serves a geopolitical and psychological purpose. (See also:
History of Biological Warfare
)
Simply put, anyone showing exponential charts of the number of test-positive people and deaths is deceiving you (or has been deceived themselves). Only those asking the real questions are to be trusted in the current situation. And there are not many of them.
Medical and military experts asked by SPR recommend keeping three possible scenarios in mind when analyzing current developments ("the three P's"):
A pandemic of a dangerous virus
A media-induced mass psychosis
A potential psychological operation
As an example of recent psychological operations, they mention the repeatedly staged
chemical weapons attacks
in the Syria war, which have been exposed since 2019 by
whistleblowers
of the OPCW and other experts, yet without the mass media ever reporting on it.
NSA whistleblower Edward Snowden
already warned that
the reported corona crisis is used for a massive expansion of global surveillance and control measures, which will not be dismantled afterwards. The Argentinean virologist Pablo Goldschmidt, who lives in France,
speaks of
a "global media terror" and "totalitarian measures".
Conspiracy tips
Conspiracy, 
The Psychology On How To Ignore Them
#1: Facts. Just the facts.
#2: Use consensus as a guidepost.
#3: Don't overthink it.
#4: Trust in probabilities
Videos
EXCLUSIVE: Top Doctor EXPOSES EVERYTHING The Deep State Is Trying To Hide About CV | Dr. Shiva

Video - very powerful content 
DR KAUFMAN
DR KAUFMAN M.D. EXPLAINS HOW THIS IS ALL FAKE.
Facebook: Andrew Kaufman > references
Patented
the scare and patent dates 




another at 
Patent 
https://pubchem.ncbi.nlm.nih.gov/patent/US2006257852
Citizen reporters
More good news? Citizen reporters go & do what the media won't!
If your video clip was featured and I didn't already note it, it's bc I couldn't find the original poster. 
Please email me your channel name/link and I will update a pinned comment so people can find you. Write DanaAshlie@yahoo.com 
Subject: Update Video Creator Link Since my Five Gee video with one million views was taken down, it looks like that marked my channel for more strict demonetization, it used to stay green for at least a little while but now it's immediate.
Not dead yet
UK:   
Govt workers creating Hysteria and scare mongering 
Fauci said 0.1%
6 min vid with fact check data 
S.T.O.P.  Start To Observe Purposefully
understand the difference between a Knee Jerk and a Reflex
be aware that people give you advice for financial gain
 fact checked: 
is 5g cause of Coivd-19 - FAQ's and facts
Related topics 
  share posts in focus group 
       COVID-19 Rebrand of Seasonal Flu 
Scientific Community fabricate data on COVID-19  
added 24/3/20 
10 min vid by 
Dr Thomas Cowan
explains that a virus is created inside your body becoz of disease
and what caused the disease  (5G)  - easy to follow vid
new data shows 5G triggers Covid-19
A Swiss Doctor on Covid-19 daily log at wab
Sheep Society
or just watch video below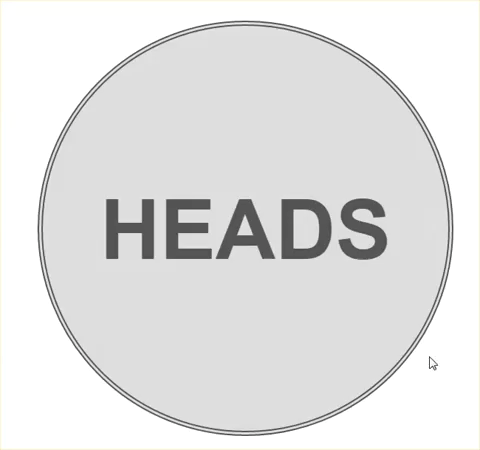 undecided .. flip it heads or tails 
So you don't know WTF to do with your life? You're not alone.
Let the internet determine your future destiny. This website exists as a choose-your-own adventure guide to happiness and life fulfillment.
WA 
All you have to do is click here
Central Insurance Brokers
 est: 1980 same local WA owners from start 
all aspects of General Insurance, save time call us 
+61 8 93688 999
or visit website for after hours mobile
Share the love 
join the best facebook tourism wa group