Bio
BIO
Prof. Dr Dolores Cahill is a world-wide renowned expert in high-throughput proteomics technology development and automation, high content protein arrays and their biomedical applications, including in biomarker discovery and diagnostics. Prof. Cahill pioneered this research area at the Max-Planck-Institute of Molecular Genetics in Berlin, Germany, and holds several international patents in this field with research, biomedicine and diagnostic applications. o Over 20 years expertise in high-throughput protein & antibody array, automation, proteomics technology development & biomedical applications in biomarker discovery, diagnostics & personalised medicine. o Since 2005 to present, Full Professor of Translational Science, School of Medicine, University College Dublin, Academic, Researcher, Lecturer, Module Coordinator in Pathology Teaching, School of Medicine & Conway Institute o 15 years as Irish, EU & international expert & advisor including Seconded National Expert to European Commission o Company Co-founder & Shareholder (1997-2019) of Protagen AG in Germany (https://protagen.com/). Protagen Protein Services (2012-2019) contract services to healthcare sector & pharmaceutical industry (https://protagenproteinservices.com/). o Since 2016, co-founding shareholder and Advisory Board member of Prof. Stephen Pennington's UCD School of Medicine/Conway Institute spin-out company, Atturos Ltd. working to improve Prostate Cancer diagnosis (http://atturos.com/ and http://atturos.com/company/advisors/). o Prof. Cahill has a total of over 5940 Citations, H (Hirsh)-index of 35, i10-index of 48. o Project management: Has successfully obtained and project managed as Principal Investigator eight EU Programme funding grants from FP4, FP5, FP6, FP7 and Horizon 2020, Science Foundation Ireland, Enterprise Ireland, Health Research Board funding in companies and universities. Selected Academic Leadership and Contributions: Member of Committees and Awards: o Vice Chair, European Union Innovative Medicines Initiative Scientific Committee (2018-2021) and Member, European Union Innovative Medicines Initiative Scientific Committee (2016-2021) and Vice-Chair (2018-2021) (https://www.imi.europa.eu/sites/default/files/uploads/documents/About-IMI/Governance/sc/IMI_SC_Bio_Dolores_Cahill.pdf). o In 2013-2014, worked in European Commission, Brussels seconded full-time, as a Seconded National Expert (SNE) to the European Commission Research & Innovation (HORIZON2020) (DG RTD) Directorate, in a Strategy and Policy Development role for International R&D&I Cooperation between the EU & Asia (S. Korea, China, ASEAN) & for the Coordination of Health Research, Development and Innovation globally. o In 2005, appointed by the Irish Prime Minister (Taoiseach) & Minister for Health as an Irish Government's Advisory Science Council (ASC) Member (www.sciencecouncil.ie) (2005-2013) & to develop Irish Strategy for Science, Technology & Innovation (2006-2013) with Universities, Industry & Health, Education, Enterprise & Finance Depts. o Chaired the ASC Task Force 'Towards a Framework for Researcher Careers' & ASC Task Force member Report on 'Promoting Enterprise-Higher Education Relationships' (2009) and 'Sustainability of Research Centres' (2012) o Honoured with a lifetime award from the Federation of European Biochemical Societies Award in Norway (2009) for her research & its significance. Other awardees: Prof. J. Craig Venter & Nobel Prize winner, Prof. Robert Huber. o Awarded the prestigious BMBF BioFuture Prize by German Minister of Science (€1.5million) (2000). o Supervisor of over 20 completed PhD & Masters' degrees in total. Chair of ten UCD PhD committees. Project management, Research and Peer-Reviewed Publications: o Prof. Cahill has a Hirsch h-index 35: i10-index 48. o Citations 5946 Google Scholar Citations: https://scholar.google.com/ Selected Academic Leadership and Contributions: Invited Speaker, Keynotes, Conferences organised: o Prof. Cahill has given over 100 Keynotes in USA, Europe, China, Japan, S. Korea, Australia, South America: - 18th-19th May 2020: Chair, Global Bioprocessing, Bioanalytics & ATMP Manufacturing, Dublin. - 18th-19th June 2020: Keynote Speaker, BioTech Pharma Summit, CBB 2020, Portugal. - 24th-25th Sept 2020: Guest Speaker, Biotechnology Business Workshop, British Embassy & Biotech Atelier Sofia. - 8th-9th October 2020: Keynote Speaker, Global Engage, Liquid Biopsies Conference, London. - 13th-14th February 2019: Keynote Speaker Companion Diagnostics & Biomarkers Conference 2019 - 13th-15th March 2019: Speaker, Intergovernmental meeting in Bulgaria - 10th -11th October 2019: Chair and Speaker, Immuno-oncology, London (http://www.giiconference.com/gel745785/) - 13th-14th September 2018: Speaker, 5th Precision Medicine & Biomarkers Leaders' Summit, Munich & Chair of Roundtable on Personalised Medicine & Adverse Events (http://www.giiconference.com/gel560004/catalog.pdf?1528437050). o 9th March 2020: Prof. Cahill invited to speak on the panel 'A View from the Top: UCD Medicine Female Professors in Conversation' to mark International Women's Day 2020 (https://www.ucd.ie/medicine/whatson/title,485524,en.html) o 17th-21st September 2017: HUPO2017: Human Proteome Organising (HUPO) Committee Member. The Annual HUPO World meeting was held in Dublin. UCD Prof. Stephen Pennington was Conference Chair. Prof. Cahill was HUPO 2017 Chief Financial Officer (http://hupo2017.ie/?team=prof-dr-dolores-cahill) & had over 1300 attendees with 90% from outside Ireland. Total budget € 1,300,000 & small profit made was returned to the sponsor, British Proteome Society. USA Vice-President (http://hupo2017.ie/news-2/) launched Global Cancer Moonshot at Conference Gala dinner. Selected Peer Reviewed Publications: · Medical Errors & Adverse Events: leading cause of death and disease burden. Cahill, Dolores (2018) Health Europa: 7:42-43. (http://edition.pagesuite-professional.co.uk/html5/reader/production/default.aspx?pubname=&edid=73e202a8-1e25-4d2e-afc3-1cd95c26e5ae) ·Anti-ribosomal-phosphoprotein autoantibodies penetrate to neuronal cells via neuronal growth associated protein (GAP43), affecting neuronal cells in-vitro. Kivity, Shaye; Shoenfeld, Yehuda; Arango, Maria Terresa; Cahill, Dolores J; O'Kane, Sara Louise; Zusev, Margalit; Slutsky, Inna; Harel-Meir, Michal; Chapman, Joab; Mathias, Torsten; Blank, Miri. (2017) Rheumatology RHE-15-1025. · Ligand-directed targeting of lymphatic vessels uncovers mechanistic insights in melanoma metastasis D. R. Christiansona, A. S. Dobroffb, B. Pronetha,A. J. Zuritad, A. Salameha, et al., D. J. Cahill, J. E. Gershenwaldg, R. L. Sidmanj, Wadih Arap, R. Pasqualini (2015) Proceedings of the National Academy of Sciences PNAS USA 2015 Feb 6. pii: 201424994. PMID: 25659743 www.pnas.org/cgi/doi/10.1073/pnas.1424994112. · Highly sensitive toxin microarray assay to improve Aflatoxin B1 detection in food. Beizaei A, O' Kane SL, Kamkar A, Misaghi A, Henehan G, Cahill DJ. (2015) Food Chemistry Vol 57: 210–215 DOI:10.1016/j.foodcont.2015.03.039. ·The Functional Bionano Interface–Mapping the Interactions at the Interface Between the Hard and Soft Protein Corona. O'Connell DJ, Baldelli Bombelli F, Cahill DJ and Dawson KA. (2014) Nanoscale: Sept 1: DOI: 10.1039/c5nr01970b ·Epitope presentation is an important determinant of the utility of antigens identified from protein arrays in the development of autoantibody diagnostic assays. Murphy MA, O'Connell DJ, O'Kane SL, O'Brien JK, O'Toole S, Martin C, Sheils O, O'Leary JJ, Cahill DJ. Journal Proteomics. (2013) 75(15):4668-75. PMID: 22415278. · Vascular ligand-receptor mapping by direct combinatorial selection in cancer patients. Staquicini FI, Cardó-Vila M, Kolonin MG, Trepel M, Edwards JK, Nunes DN, Sergeeva A, Efstathiou E, Sun J, Almeida NF, Tu SM, Botz GH, Wallace MJ, O'Connell DJ, Krajewski S, Gershenwald JE, Molldrem JJ, Flamm AL, Koivunen E, Pentz RD, Dias-Neto E, Setubal JC, Cahill DJ, Troncoso P, Do KA, Logothetis CJ, Sidman RL, Pasqualini R, Arap W. Proc Natl Acad Sci U S A. (2012) 108(46):18637-42. PMID: 22049339. ·Assessment of the humoral immune response to cancer. Murphy MA, O'Leary JJ, Cahill DJ. Journal Proteomics. (2012) 3;75(15):4573-9. PMID: 22300580. · Proteomic analysis & discovery using affinity proteomics and mass spectrometry. Olsson N, Wingren C, Mattsson M, James P, O'Connell D, Nilsson F, Cahill DJ, Borrebaeck CA. Mol Cell Proteomics. (2011) 10(10):M110.003962. PMID: 21673276. · Optimized autoantibody profiling on protein arrays. O'Kane SL, O'Brien JK, Cahill DJ. Methods Mol Biol. (2011) 785:331-41. PMID: 21901610. · Probing calmodulin protein-protein interactions using high-content protein arrays. O'Connell DJ, Bauer M, Linse S, Cahill DJ. Methods Mol Biol. (2011) 785:289-303. PMID: 21901608. · Protein networks involved in vesicle fusion, transport, and storage revealed by array-based proteomics. Bauer M, Maj M, Wagner L, Cahill DJ, Linse S, O'Connell DJ. Methods Mol Biol. (2011) 781:47-58. PMID: 21877276. · Identification of a high-affinity network of secretagogin-binding proteins involved in vesicle secretion. Bauer MC, O'Connell DJ, Maj M, Wagner L, Cahill DJ, Linse S. Mol Biosyst. (2011) Jul;7(7):2196-204. PMID: 21528130 · Drug profiling: knowing where it hits. Merino A, Bronowska AK, Jackson DB, Cahill DJ. Drug Discovery Today. (2010) Sep;15(17-18):749-56. Epub 2010 Jun 18. PMID: 20601095. ·Integrated protein array screening and high throughput validation of 70 novel neural calmodulin-binding proteins. O'Connell DJ, Bauer MC, O'Brien J, Johnson WM, Divizio CA, O'Kane SL, Berggård T, Merino A, Akerfeldt KS, Linse S, Cahill DJ. Mol Cell Proteomics. (2010) Jun;9(6):1118-32. Epub 2010 Jan 12. PMID: 20068228. ·Diagnostic and prognostic biomarker discovery strategies for autoimmune disorders. Gibson DS, Banha J, Penque D, Costa L, Conrads TP, Cahill DJ, O'Brien JK, Rooney ME. Journal Proteomics. (2010) Apr 18;73(6):1045-60. Epub 2009 Dec 5. Review. PMID: 19995622. · Calmodulin binding to the polybasic C-termini of STIM proteins involved in store-operated calcium entry. Bauer MC, O'Connell D, Cahill DJ, Linse S. Biochemistry. (2008) Jun 10;47(23):6089-91. PMID: 18484746. ·ProteomeBinders: planning a European resource of affinity reagents for analysis of the human proteome. Taussig MJ, Stoevesandt O, Borrebaeck CA, Bradbury AR, Cahill D, et al., Skerra A, Templin M, Ueffing M, Uhlén M. Nature Methods. (2007) Jan;4(1):13-7. PMID: 17195019. · Profiling humoral autoimmune repertoire of dilated cardiomyopathy (DCM) patients and development of a disease-associated protein chip. Horn S, Lueking A, Murphy D, Staudt A, Gutjahr C, Schulte K, König A, Landsberger M, Lehrach H, Felix SB, Cahill DJ. Proteomics. (2006) Jan;6(2):605-13. PMID: 16419013. · High throughput identification of potential Arabidopsis mitogen-activated protein kinases substrates. Feilner T, Hultschig C, Lee J, Meyer S, Immink RG, Koenig A, Possling A, Seitz H, Beveridge A, Scheel D, Cahill DJ, Lehrach H, Kreutzberger J, Kersten B. Mol Cell Proteomics. (2005) Oct;4(10):1558-68. Epub 2005 Jul 11. PMID: 16009969. · Profiling of alopecia areata autoantigens based on protein microarray technology. Lueking A, Huber O, Wirths C, Schulte K, Stieler KM, Blume-Peytavi U, Kowald A, Hensel-Wiegel K, Tauber R, Lehrach H, Meyer HE, Cahill DJ. Mol Cell Proteomics. (2005) Sep;4(9):1382-90. Epub 2005 Jun 6. PMID: 15939964. · Protein biochips: A new & versatile platform technology for molecular medicine. Lueking A, Cahill DJ, Müllner S. Drug Discov Today. (2005) Jun 1;10(11):789-94. Review. PMID: 15922937. · Bacterial protein microarrays for identification of new potential diagnostic markers for Neisseria meningitidis infections. Steller S, Angenendt P, Cahill DJ, Heuberger S, Lehrach H, Kreutzberger Journal Proteomics (2005)5(8):2048-55. PMID:15852346. · ICln, a novel integrin alphaIIbbeta3-associated protein, functionally regulates platelet activation. Larkin D, Murphy D, Reilly DF, Cahill M, Sattler E, Harriott P, Cahill DJ, Moran N. J Biological Chemistry (2004) Jun 25;279(26):27286-93. PMID: 15075326. · Cell-free protein expression and functional assay in nanowell chip format. Angenendt P, Nyarsik L, Szaflarski W, Glökler J, Nierhaus KH, Lehrach H, Cahill DJ, Lueking A. Analytical Chemistry (2004) Apr 1;76(7):1844-9. PMID: 15053642. · 3D protein microarrays: performing multiplex immunoassays on a single chip. Angenendt P, Glökler J, Konthur Z, Lehrach H, Cahill DJ. Analytical Chemistry (2003) Sep 1;75(17):4368-72. PMID: 14632038. · Characterization of the proteins released from activated platelets leads to localization of novel platelet proteins in human atherosclerotic lesions. Coppinger JA, Cagney G, Toomey S, Kislinger T, Belton O, McRedmond JP, Cahill DJ, Emili A, Fitzgerald DJ, Maguire PB. Blood. (2004) Mar 15;103(6):2096-104. Epub 2003 Nov 20. PMID: 14630798. · A nonredundant human protein chip for antibody screening and serum profiling. Lueking A, Possling A, Huber O, Beveridge A, Horn M, Eickhoff H, Schuchardt J, Lehrach H, Cahill DJ. Mol Cell Proteomics. (2003) Dec;2(12):1342-9. PMID: 14517340. · Next generation of protein microarray support materials: evaluation for protein and antibody microarray applications. Angenendt P, Glökler J, Sobek J, Lehrach H, Cahill DJ. J Chromatography A. (2003) 15;1009(1-2):97-104. PMID: 13677649. · A dual-expression vector allowing expression in E. coli and P. pastoris, including new modifications. Lueking A, Horn S, Lehrach H, Cahill DJ. Methods Molecular Biology (2003) 205:31-42. PMID: 12491878. · Toward optimized antibody microarrays: a comparison of current microarray support materials. Angenendt P, Glökler J, Murphy D, Lehrach H, Cahill DJ. Analytical Biochemistry (2002) Oct 15;309(2):253-60. PMID: 12413459. · Generation of minimal protein identifiers of proteins from two-dimensional gels & recombinant proteins. Schmidt F, Lueking A, Nordhoff E, Gobom J, Klose J, Seitz H, Egelhofer V, Eickhoff H, Lehrach H, Cahill DJ. Electrophoresis (2002) Feb;23(4):621-5. PMID:11870774. · Steps toward mapping the human vasculature by phage display. Arap W, Kolonin MG, Trepel M, et al., Cahill D, Troncoso P et al., Do KA, Logothetis CJ, Pasqualini R. Nature Medicine (2002) Feb;8(2):121-7. PMID: 11821895.
Video
same video - youtube
no one is questioning that people are dying, the majority have severe illness, terminal or weak immune system
what we are saying is IT DOES NOT ADD UP and you should be asking questions 
5/4/2020 video by critical care doctor in NY hospital 
Cameron Kyle-Sidell MD
these deaths are not virus - its something else
Due diligence
In the current situation, the old and proven propaganda rule applies again: the less is known, the more is speculated. For attentive readers, however, this offers an opportunity to assess the standards and focus of
different media outlets
and authors.


One may ask, for example:
Who merely counts test-positive case and death figures without asking what these people actually fall ill with or die of?
Who brings headlines such as "21-year-old football coach dies of coronavirus" and only mentions in the last sentence that he had
undiagnosed leukaemia
?
Who addresses the issue of so-called
excess mortality
, which is still within or even below the normal range in all countries and age groups?
Who asks how many additional, unexpected pneumonia patients there are in intensive care units, and what their age and health profile is?
Who verifies if the number of test-positive people is simply rising
proportional
to the number of tests, i.e. stays constant in percentage terms?
Who prefers frightening pictures of viruses, protective suits and coffins rather than actual data, facts and background information?
Who discusses the
well-known problems
with virus test kits in general, and the
missing clinical validation
of the currently used virus test kit in particular?
Who highlights the
problematic role
played by the WHO in previous cases, and in this one?
Who is trying to add a political or geopolitical spin to the current situation?
Who is still talking about "biological weapons", even though this scenario has long been ruled out by hardly spectacular
death rates and death profiles
?
The bioweapons rumor, which has been launched
on every occasion
for almost forty years, primarily serves a geopolitical and psychological purpose. (See also:
History of Biological Warfare
)
Simply put, anyone showing exponential charts of the number of test-positive people and deaths is deceiving you (or has been deceived themselves). Only those asking the real questions are to be trusted in the current situation. And there are not many of them.
Medical and military experts asked by SPR recommend keeping three possible scenarios in mind when analyzing current developments ("the three P's"):
A pandemic of a dangerous virus
A media-induced mass psychosis
A potential psychological operation
As an example of recent psychological operations, they mention the repeatedly staged
chemical weapons attacks
in the Syria war, which have been exposed since 2019 by
whistleblowers
of the OPCW and other experts, yet without the mass media ever reporting on it.
NSA whistleblower Edward Snowden
already warned that
the reported corona crisis is used for a massive expansion of global surveillance and control measures, which will not be dismantled afterwards. The Argentinean virologist Pablo Goldschmidt, who lives in France,
speaks of
a "global media terror" and "totalitarian measures".
Conspiracy tips
Conspiracy, 
The Psychology On How To Ignore Them
#1: Facts. Just the facts.
#2: Use consensus as a guidepost.
#3: Don't overthink it.
#4: Trust in probabilities
DR KAUFMAN
DR KAUFMAN M.D. EXPLAINS HOW THIS IS ALL FAKE.
Facebook: Andrew Kaufman > references
Fauci said 0.1%
6 min vid with fact check data 
Related topics 
  share posts in focus group 
       COVID-19 Rebrand of Seasonal Flu 
Scientific Community fabricate data on COVID-19  
A Swiss Doctor on Covid-19 daily log at wab
Prank - field test:   
mob mentality everyone is in on the prank 
the girl complies and then when left alone she induces everyone else to follow the culture
the original prank team (or propaganda team) have left but now it's become true a belief by the succeeding group
and no one knows why so eventually they will validate it to become real ..
or just watch video below
What are the characteristics of a sheep? 
Appearance
Sheep have a thicker, fuller coat that needs to be sheared and is the source of wool

Behavior
Sheep are most comfortable with their flock, and they tend to run if approached or spooked
Dumbing down
is the deliberate oversimplification of intellectual content in education, literature, and cinema, news, video games and culture. 
After this, there is no turning back. You take the blue pill - the story ends, you wake up in your bed and believe whatever you want to believe. You take the red pill - you stay in Wonderland and I show you how deep the rabbit-hole goes." This is one of the most memorable scenes from the first Matrix movie.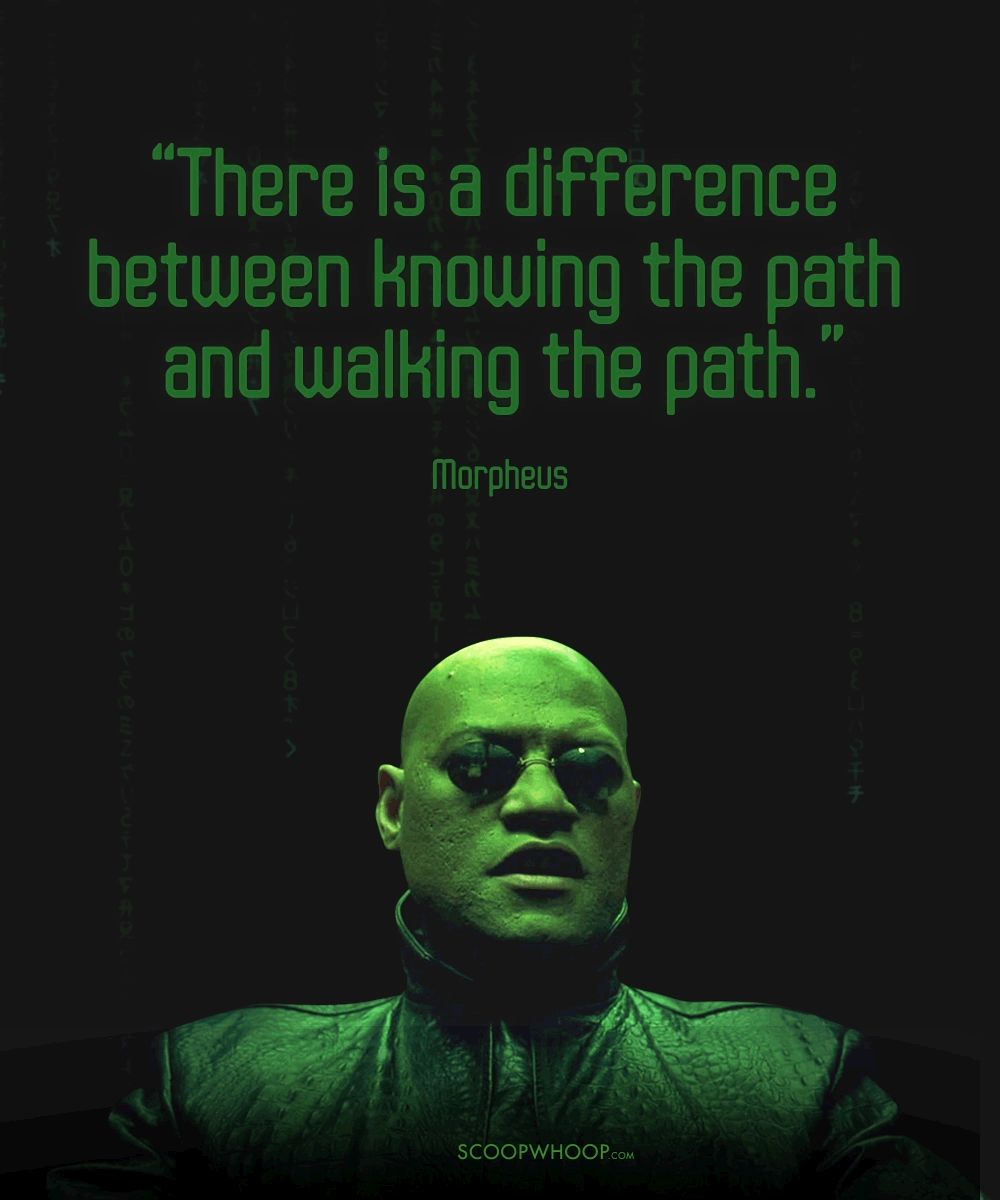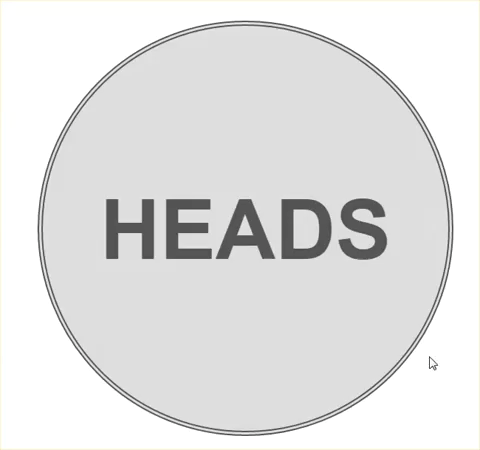 undecided .. flip it heads or tails 
So you don't know WTF to do with your life? You're not alone.
Let the internet determine your future destiny. This website exists as a choose-your-own adventure guide to happiness and life fulfillment.
WA 
All you have to do is click here
Pls share me
Prof D. Cahill  Vice chair, European Union Innovative Medicines Initiative Scientific Committee (2018-2021)
declares we have never in the history of infectious diseases quarantined HEALTHY PEOPLE, there is absolutely no need for lockdown - fact check, Bio and video