the ITNJ held an emergency hearing to discuss the Corona Pandemic and the Planetary Shutdown. 
critical points raised in order of the timeline 
Manipulation of Public / Citizens
Manipulation of Govt
Conspiracy / Deception
5G conspiracy
Health issues - misinfo
5G connection to disease        
In short 
Timeline speakers
extracted from the video critical 
04.10
Names of panel and credentials
ITNJ Founder – Sacha Stone with Commissioners, Del Bigtree, G. Edward Griffin, Dr. Sandra Rose Michael, Former CIA Spy – Robert David Steele, Filmmaker – Sean Stone along with ITNJ Trustee – Thomas J. Brown and Chief Justice – Sir John Walsh of Brannagh. 


06.30
Del Matthew Bigtree
Del Matthew Bigtree is an American television and film producer who became a prominent anti-vaccination activist. He is the CEO of the anti-vaccination group Informed Consent Action Network and the producer of the movie Vaxxed based on the discredited views of Andrew Wakefield concerning vaccines and autism.
what BG is doing is satanic and far reaching
video added 20/04/2020
15.07
G. Edward Griffin 
American author, filmmaker, and conspiracy theorist. Griffin's writings promote a number of views and conspiracy theories regarding various of his political, defense and health care interests.  
G. Edward Griffin - Wikipedia
Manipulation of the public
How the media can manipulate 
23.45
Robert David Steel - ex cia

Deception - international conspiracy, bio weapon - dropped at 3 countries
5G used for several reasons a., trigger the illness now but a sleeper radiation to be used later to trigger greater disease
29.40
John Walsh - Barrister 
seriously how is it possible that you can spread a virus outside fishing 
yet everyone will not get a virus when we are forced into a shop where good processing is not supervised 
and staff are not wearing the same protective clothing as hospitals
32.00
Aandra Mitchell
Fake Virus - its not a virus (King Wears No Clothes)
Scientific Community fabricate data on COVID-19  
this is validated by the Dr New York - video confirming the symptoms are all wrong
Sean Stone Film maker

Sean Christopher Stone is an American actor, film director, producer, cinematographer, screenwriter, and TV host. He is the son of Elizabeth Burkit Cox and film director Oliver Stone. He converted to Islam in 2012. With Tyrel Ventura and Tabetha Wallace, he hosts the television show Watching the Hawks on RT America
Sean Stone - Wikipedia
Pananoia 
Paranoia is the irrational and persistent feeling that people are 'out to get you'.
The three main types of paranoia

 include paranoid personality disorder, delusional (formerly paranoid) disorder and paranoid schizophrenia.
Video
critical points with time line extracted above
the video is embedded below in facebook and youtube for your to comment 
same video youtube 
Dr Kaufman 70 min video explains its hoax and why
page includes critical points extracted from video
Hysteria / Stress causes covid-19  
Fauci said 0.1%
6 min vid with fact check data 
follow up post 
S.T.O.P.  Start To Observe Purposefully
understand the difference between a Knee Jerk and a Reflex
be aware that people give you advice for financial gain
Conspiracy tips
Conspiracy, 
The Psychology On How To Ignore Them
#1: Facts. Just the facts.
#2: Use consensus as a guidepost.
#3: Don't overthink it.
#4: Trust in probabilities
Related topics 
  share posts in focus group 
       COVID-19 Rebrand of Seasonal Flu 
Scientific Community fabricate data on COVID-19  
added 24/3/20 
10 min vid by 
Dr Thomas Cowan
explains that a virus is created inside your body becoz of disease
and what caused the disease  (5G)  - easy to follow vid
new data shows 5G triggers Covid-19
A Swiss Doctor on Covid-19 daily log at wab
Sheep Society
or just watch video below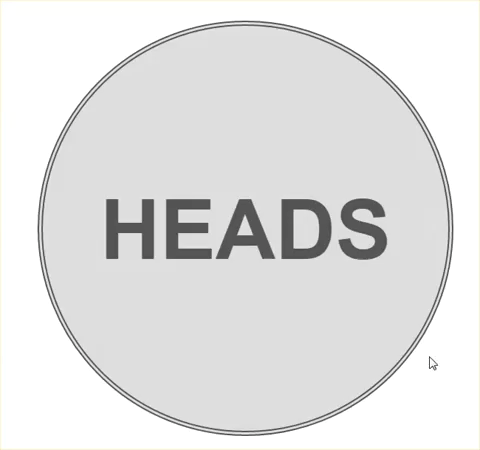 undecided .. flip it heads or tails 
So you don't know WTF to do with your life? You're not alone.
Let the internet determine your future destiny. This website exists as a choose-your-own adventure guide to happiness and life fulfillment.
WA 
All you have to do is click here
Central Insurance Brokers
 est: 1980 same local WA owners from start 
all aspects of General Insurance, save time call us 
+61 8 93688 999
or visit website for after hours mobile
Share the love 
join the best facebook tourism wa group