link to this page 
About 
Canadian Dad took on the system
demanding in court to have evidence of the Corona Virus 
The Health Minister was unable to produce any evidence that it actually exists 


Freedom Fighter Court VICTORY! 
Ends Masking, Shots, Quarantine in Alberta!
FOI Aus 
Similarly in the event above where Patrick King successful obliged the Govt to confirm they have no evidence that Covid exists and therefore making their Health laws void 
.. someone (name redacted) pursued the same issue in Australia .. the letter is dated 21/7/2021)
under the 
Freedom Of Information act requesting confirmation from the Australian Govt that the Government physical evidence (as per the specifications in the letter) that the Covid Virus exists (beyond the memos from other depts)
image below added 5/8/2021
Video
Interview 
Video in widget below   - 17 mins 
In short 
Dad was fined $1200,  wanted court hearing to force Health Minister to give evidence of covid 
Health Minister unable to produce evidence and removed all lockdown covid restrictions 


WE CAN WIN! Patrick King is a proud father of 2, Freedom Fighter and Patriot who took on the powerful government in Alberta, and WON!

We can ALL learn from this, and we MUST battle this in every single city, every single county, every single state, every single NATION!

The fight for freedom is a worldwide effort, and WE CAN WIN!
same video in platform 
worldofvids  
scroll down to see the follow up videos 
1. Patrick offering access to his evidence
2. Health Minister confirms all restrictions lifted, but not from court case merely due to her proactive vision  .. lol 
Follow up
2. Minster for Health rewinds all restrictions 
note the minister does not acknowledge the loss of the court case, that the decision to lift all restrictions was 
Isolation test
1. 
The Koch Postulates
The established GLOBAL rule in 1890 stands as substantially correct 
no scientist has published Koch Postulates for Covid ?????
if so where is the report and where is the peer review 
In medicine and statistics, a gold standard test is usually the diagnostic test or benchmark that is the best available under reasonable conditions. 
Other times, a gold standard is the most accurate test possible without restrictions
link to this section: 15 min video 
Speaker: UK Nurse Kate Shemirani 
explains Virus PCR test fraud and more 
includes fact checks below video
This is the beginning of the end, It shows how a regular Canadian took the system to court and won. 
He tried to get the government to prove the virus existed, but they couldn't.
He proved that 'The Emperor Wears no Clothes'.
The Fabrication
this report was released in 2020 
confirms 
Scientific Community fabricated data on COVID-19  
Please comment
posted to fbk focus group, join the group and add your comments to the post
article link
Stay in touch
best fake and Truth on COVID-19 Rebrand of Seasonal Flu 
join the group and "Get on board" 
S.T.O.P.  Start To Observe Purposefully
understand the difference between a Knee Jerk and a Reflex
be aware that people give you advice for financial gain
Related topics 
Did Patrick King's homemade legal defence in an Alberta court case cancel the provincial lockdown?
EZRA: Let me say this. I don't know what Patrick King was charged with. It sounds like he was charged with being at an illegal gathering. Sounds like he got a subpoena for Deena Hinshaw, the public health officer, to show up with her documents about the virus, and it looks like the government applied to quash that subpoena, that is, to have it thrown out. And from listening to the video it sounds like they were successful. 
... It looks like Patrick King is putting great importance on this statement from the attorney general: "the chief medical officer has no material evidence." So let me explain as a former lawyer what this means. Patrick King says that this means that Deena Hinshaw the CMOH, chief medical officer of health, has no evidence about the virus. And I don't think that's what is written here. I think this means that the government's position is that Deena Hinshaw, the chief medical officer of health, has no material evidence to the proceedings in provincial court.
... It sounds like Patrick King tried to challenge the basis for the law, didn't get very far, it sounds like there was a procedural reason for that, and then it sounds like the case against him was dropped.
... That headline on there goes further: "ends masking, shots, quarantine in Alberta." Now, I know that didn't happen. There is no court order, no court ruling in Alberta that struck down masking, testing, quarantine in that province. 
---
is there a Contagion ie, 1918 the Spanish killing 50mil people
refer book the invisible rainbow  
(link to pdf review)
they conducted tests on healthy people with content
of the sick people 3 ways 100 times and no one got infected 
tests   
(Koch Postulates)
1.Squirt secretion in nose, eyes and throat 
2. Sick person secretion inject to healthy people
3. Healthy person inhale breathe of sick person

video timeline 12.55
---
---
best fake and Truth on COVID-19 Rebrand of Seasonal Flu 
join the group and "Get on board" 
---
added 24/3/20 
10 min vid by 
Dr Thomas Cowan
explains that a virus is created inside your body becoz of disease
and what caused the disease  (5G)  - easy to follow vid
link to video 
---
---
A Swiss Doctor on Covid-19 daily log at wab
---
---
---
Sheep Society
or just watch video below
---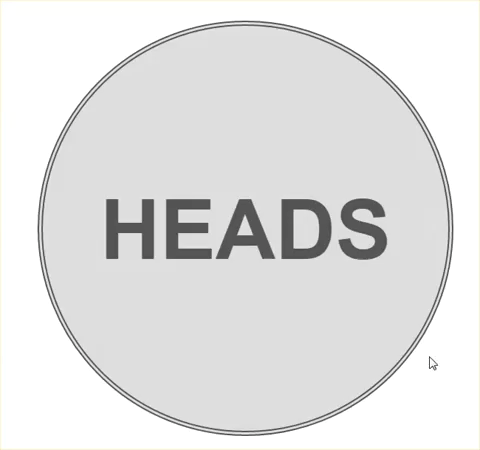 undecided .. flip it heads or tails 
---
So you don't know WTF to do with your life? You're not alone.
Let the internet determine your future destiny. This website exists as a choose-your-own adventure guide to happiness and life fulfillment.
WA 
All you have to do is click here
Pls share me
August 2021 Canadian Dad takes Health Minister to court to confirm Covid does not exist  - - > Ends Masking, Shots, Quarantine in Alberta!  THIS IS A win for the world, significant to confirm our laws have been broken by governments !! watch the 17 min video report https://rebrand.ly/CourtConfirmsCovidNotReal