Bio
About
source
Scientist Jailed After Discovering Deadly Viruses Are Delivered Through Vaccines
Molecular bioloist Dr. Judy A. Mikovits was thrown in jail after discovering evidence that deadly retroviruses are transmitted through vaccines given to humans.
In a disturbing true story first published by
Natural News
, Dr. Mikovits found evidence "that deadly retroviruses have been transmitted to 25 million Americans through vaccines."
Dr. Mikovits worked with human retroviruses and focused on immunotherapy research and HIV. In 2009, she was doing research on neurological diseases, including autism, when she discovered many of her study subjects were suffering from serious medical issues. These issues included cancer, motor-neuron disorders and chronic fatigue Syndrome (CFS).
Collective-evolution.com
reports: She believed a virus may have been responsible for these symptoms, and through her research, she isolated the viruses that turned out to come from mice.
It looked like a virus, it smelled like a virus, a retrovirus, because those are the types of viruses that disrupt the immune system. And several other investigators back in the 90s had actually isolated retroviruses from these people but the government called them 'contaminants,' that they weren't real and that they didn't have anything to do with the disease. Well, we isolated a new family of viruses that were called xenotropic murine leukemia virus-related virus. So these viruses were murine leukemia viruses, mouse viruses.
So spin forward two years, our paper published in one of the best scientific journals in the world in Science, October 8th, 2009. Usually that makes one's career, in my case it ended my life as a scientist as I knew it.
Virus Delivered Through Vaccines
Dr. Mikovits' paper, in and of itself, did not immediately bring the wrath of the powerful pharmaceutical industry. However, when a paper published 2 years later made the connection between this new virus and vaccines, then Mikovits' research findings became too dangerous for the Deep State. Here is how Mikovits explains it in the video:
So in 2011, another AIDS researcher in a journal called Frontiers in Microbiology wrote a paper that really cost me a lot; I didn't know that he was going to write this paper, but it basically said the most likely way that these murine leukemia virus-related viruses, these types of viruses, entered humans, was through vaccines.
So when did we start vaccines? 1953, 1934, right in the 30s with the polio, and what we were doing to attenuate, to make the virus less pathogenic, less toxic, is we were passing them through mouse brains, so we were passing them through the brains of mice, and every scientist who works with these viruses, and worked at the National Cancer Institute recognized the possibility that if you put human tissue and mouse tissue together the possibility is that you're going to pick up a virus that is silent, in the mouse, that is it doesn't hurt the mouse, but it kills the human, or causes serious disease in the human.
Deep State Comes Knocking
It was not long after the implications from the paper became clear and the Deep State saw the threat that was being posed to the vaccine industry that their powerful mechanisms of cover-up, obfuscation, and deception were activated:
I was fired, jailed, without cause, without hearing, without any civil rights at all, just drug out of my house in shackles one day, on November 18th, 2011, I refused to denounce the data, I refused to say it was a mistake, we have the data, I showed the data, I showed all of the data, and I just refused, they basically said tell everybody you made it all up, and you can go home. And if you don't, we'll destroy you. And they did.
She was arrested without a warrant and held in jail for 5 days without the opportunity for bail as a fugitive from justice, and was given a 4-year gag order. Her career was destroyed. Her story is documented in the book
Plague: One Scientist's intrepid Search For the Truth about Human Retroviruses and Chronic Fatigue Syndrome, Autism, and Other Diseases
.
Ironically, the FDA has now approved a testing protocol to detect retroviruses in the U.S. blood supply which is worth millions of dollars, and based in large part on Dr. Mikovits' research, but it is being managed by Big Pharma. So while this distinguished scientist is now bankrupt and without employment, others are allegedly capitalizing on her research to earn millions of dollars to clean up the U.S. blood supply.
This doco
post comments by host
Dear gatekeepers of truth and free speech, before removing this video, please read these words:
The world is watching you. We understand the pressure you're under to censor any information that contradicts the popular narrative. We know the risk that comes with defying the orders of those who pull the strings. We realize even the biggest of tech giants are under the command of powerful forces that wield the ability to destroy your empire with the click of a key. But due to the critical condition of our world, "I was just doing my job" is no longer an acceptable excuse.
This is no time to play politics. Our future is your future. Your family's future. Your children's future. Your grandchildren's future. This is a plea to the human in you. Preventing this information from reaching the people is taking a firm stance on the wrong side of history. A choice you will certainly live to regret as truth exponentially emerges. There is nothing, no billionaire, no politician, no media, no level of censorship that can slow this awakening. It is here. It is happening. Whose side are you on?
And to the citizens of this magnificent planet...
If anything is clear at this moment, it is the fact that no one is coming to save us. We are the ones we've been waiting for. Though great forces have worked long and hard to divide us, our resilience, strength, and intelligence has been gravely underestimated. Now is the time to put all our differences aside. United we stand. Divided we fall.
Be brave. Share this video far and wide! Should this video be removed from this platform, download your own copy at:
PlandemicMovie.com
Then, upload directly to all of your favorite platforms. You have our full permission to spread this information without limitation.
Thank you!
Mikki Willis
short link to this section
Fact checks
By Juls Hamrick
For Those Who Doubt the Plandemic Movie
I researched some of the "facts" going around claiming to have "debunked" the movie, which are being regurgitated by many who prefer to remain asleep and won't put the effort in to research things themselves. Here is what I found along with all of my supporting sources.
1. Dr. Anthony Fauci has worked at the National Institute of Health (NIH) since 1968 and has been a Director with the organization since 1984, "both as a scientist and as the head of the NIAID at the NIH". A simple Wikipedia search resolved that one.
https://en.wikipedia.org/wiki/Anthony_Fauci
2. The NIH was one of the institutions funding the original study published in 10/23/2009, which Dr. Mikovits participated in and makes reference to in the Plandemic movie. Dr. Fauci worked at and continues to work at the NIH, one of the primary financial contributors to the study as one of it's most senior directors, so you can indeed say that Dr. Judy Mikovits was in fact working for Dr. Fauci. I have downloaded the complete original study and saved for you to access here (highlights on page 3 denote Dr. Judy Mikovits's participation and her employing firm) (highlights on page 6 indicate the institutions which provided the funding for the study):
https://drive.google.com/open...
3. The study was challenged in 2010, when other researches could not replicate their findings and in September 2010, the original team, inclusive of Dr. Judy Mikovits issued an official response supporting their work.
https://drive.google.com/open...
4. After which the original study was partially and then subsequently fully retracted (a very rare move in science). The partial retraction document states that two of the co-authors, Robert Silverman and Das Gupta (whom the original study listed as working for the Department of Cancer Biology) re-analyzed the samples they used and discovered that they had been contaminated. Please refer back to the first link provided herein, for item #1 showing the original study, indicates on the document that it has since been retracted.
5. That she was arrested and a quote from the prosecuting district attorney, that said the charges were dropped because "there were issues with the witnesses".
https://www.sciencemag.org/.../criminal-charges-dropped...
6. In September 2012, Dr. Judy Mikovits and a team of other scientists conducted another study replicating the original one and published their findings, ultimately resolving the scientific communities dispute over the original work.
https://twp.duke.edu/.../file-attachments/1441.full_.pdf
https://www.sciencemag.org/.../final-study-confirms-virus...
https://mbio.asm.org/content/3/5/e00266-12
7. As previously shared in another post, Dr. Fauci does in fact hold a large number of patents related to HIV (as Dr. Judy Mikovits states in the video). He also holds numerous patents related to the Novel Coronavirus.
https://patents.justia.com/search?q=Anthony+Fauci
https://www.wsj.com/articles/SB113383825463714813
Other Interesting and Related Facts:
The Bill and Melinda Gates Foundation has appointed Dr. Anthony Fauci to their Vaccination Action Plan.
https://www.gatesfoundation.org/.../Global-Health-Leaders...
Bill Gates personally owns a number vaccine related patents (amongst many other interesting and unrelated patents):
https://patents.justia.com/inventor/william-gates
Pirbright, a company funded by The Bill and Melinda Gates Foundation owns European protecting replication of a variant gene of an avian infectious bronchitis virus.
European Patent# 3 172 319 B1 
https://data.epo.org/publication-server/pdf-document...
Here is proof that Pirbright is in fact funded by The Bill and Melinda Gates Foundation
https://www.gatesfoundation.org/.../2013/11/OPP1098099
Pirbright also a US patent on the Coronavirus (you will need to scroll down quite a bit to see the owner and inventor they really covered every base on this patent.
https://patents.justia.com/patent/10130701
Vanderbilt University owns a large number of Coronavirus vaccine patents:
https://patents.justia.com/patent/7452542
Dr. Anthony Fauci and the Director of Vanderbilt University go back..
Here you see them lobbying together: 
https://news.vumc.org/tag/anthony-fauci/
Here it mentions how they went to college together:
https://news.vumc.org/tag/anthony-fauci/
Also as previously shared in another post, the polio vaccines the Bill and Melinda Gates Foundation tested on children in the Africa, causing an outbreak of Polio from the vaccine itself and paralysis on the children.
https://thebulletin.org/.../vaccine-causing-polio-in.../
ABOUT THE FILM. Truth of Doctors - Features scientist, Dr Judy Mikovits PHD. , Humanity is imprisoned by a killer pandemic. People are being arrested for surfing in the ocean and meditating in nature. Nations are collapsing. Hungry citizens are rioting for food. The media has generated so much confusion and fear that people are begging for salvation in a syringe. Billionaire patent owners are pushing for globally mandated vaccines. Anyone who refuses to be injected with experimental poisons will be prohibited from travel, education and work. No, this is not a synopsis for a new horror movie.
 This is our current reality. Let's back up to address how we got here... In the early 1900s, America's first Billionaire, John D. Rockefeller bought a German pharmaceutical company that would later assist Hitler to implement his eugenics-based vision by manufacturing chemicals and poisons for war. Rockefeller wanted to eliminate the competitors of Western medicine, so he submitted a report to Congress declaring that there were too many doctors and medical schools in America, and that all natural healing modalities were unscientific quackery. Rockefeller called for the standardization of medical education, whereby only his organization be allowed to grant medical school licenses in the US. And so began the practice of immune suppressive, synthetic and toxic drugs. Once people had become dependent on this new system and the addictive drugs it provided, the system switched to a paid program, creating lifelong customers for the Rockefellers. Currently, medical error is the third leading cause of death in the US. 
Rockefeller's secret weapon to success was the strategy known as, "problem-reaction-solution." Create a problem, escalate fear, then offer a pre-planned solution. Sound familiar? Flash forward to 2020... They named it COVID19. Our leaders of world health predicted millions would die. The National Guard was deployed. Makeshift hospitals were erected to care for a massive overflow of patients. Mass graves were dug. Terrifying news reports had people everywhere seeking shelter to avoid connect. The plan is unfolding with precision. But the masters of the Pandemic underestimated one thing... the people. Medical professionals and every-day citizens are sharing critical information online.
 The overlords of big tech have ordered all dissenting voices to be silenced and banned, but they are too late. The slumbering masses are awake and aware that something is not right. Quarantine has provided the missing element: time. Suddenly, our overworked citizenry has ample time to research and investigate for themselves. Once you see, you can't unsee. The window of opportunity is open like never before. For the first time in human history, we have the world's attention. Plandemic will expose the scientific and political elite who run the scam that is our global health system, while laying out a new plan; a plan that allows all of humanity to reconnect with healing forces of nature. 2020 is the code for perfect vision. It is also the year that will go down in history as the moment we finally opened our eyes.
Judy A. Mikovits, PhD Has A Sitdown With Christina Aguayo On America's Daily Report And Opens Up About Dr. Fauci, Dr. Birx & The Decades Of Medical Corruption She Asserts Killed Millions Of People.
Conspiracy tips
Conspiracy, 
The Psychology On How To Ignore Them
#1: Facts. Just the facts.
#2: Use consensus as a guidepost.
#3: Don't overthink it.
#4: Trust in probabilities

by speaker uk Nurse Kate Shemirani (35 yrs experience)
why Covid-19 PCR test is fraud 
why the virus is not correct (not what they say)


that Medical industry has a "Gold Standard" test system but not applied ?
fact check links below video 
The GOLD standard test
In medicine and statistics, a gold standard test is usually the diagnostic test or benchmark that is the best available under reasonable conditions. 
Other times, a gold standard is the most accurate test possible without restrictions
link to this section 
note: in Jan 2020 video (10mins) by 
Dr. Wolfgang Wodarg 
confirmed Scientific Industry fabricated data 
that they did not apply the "standard tests" 
When is a virus an exosome ? - NCBI
article published 15/09/2003  - James Hildreth
James E. K. Hildreth
Scientific Hero: Dr. James E. K. Hildreth
article 9/06/2014 reco
gnised by WHO for achievements
Further FACT CHECKS 
Hysteria / Stress causes covid-19  
page includes fact checks
S.T.O.P.  Start To Observe Purposefully
understand the difference between a Knee Jerk and a Reflex
be aware that people give you advice for financial gain
 fact checked: 
is 5g cause of Coivd-19 - FAQ's and facts
see also related topics this page
1. video KWNC King Wears No Clothes
2. Conspiracy videos - 60 mins on 5G mind blowing
its just weird how some people already know stuff 
speaker and source of video not know, nor is the reason for the country symbol 
it could be a comedy skit but it happens to make sense in sync with 5G refer below
Evolution 
Young people are not effected as they were born into the current bio changes
being laser / radiation / frequency 2g / 4g so they have evolved (mutated)
the elderly ( dinosaurs ) die out / can not survive in the Bio change 
and those with underlying illness also struggle 
  share posts in focus group 
       COVID-19 Rebrand of Seasonal Flu 
Scientific Community fabricated data on COVID-19  
added 24/3/20 
10 min vid by 
Dr Thomas Cowan
explains that a virus is created inside your body becoz of disease
and what caused the disease  (5G)  - easy to follow vid
new data shows 5G triggers Covid-19
A Swiss Doctor on Covid-19 daily log at wab
Sheep Society
or just watch video below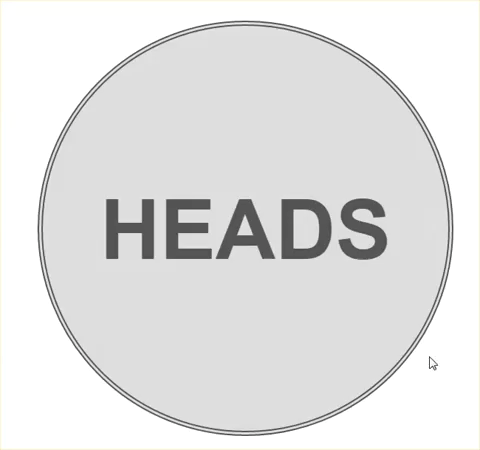 undecided .. flip it heads or tails 
So you don't know WTF to do with your life? You're not alone.
Let the internet determine your future destiny. This website exists as a choose-your-own adventure guide to happiness and life fulfillment.
WA 
All you have to do is click here
Pls share me
DOCTORS IN BLACK - PlanDemic, Global Plan to Take Control of Our Lives, Liberty, Health & FREEDOM
Plandemic Documentary The Hidden Agenda Behind Covid 19 with 
biologist Dr. Judy A. Mikovits
Central Insurance Brokers
 est: 1980 same local WA owners from start 
all aspects of General Insurance, save time call us 
+61 8 93688 999
or visit website for after hours mobile
Share the love 
join the best facebook tourism wa group