North Carolina Beach Reopens After Navy Serviceman's Ocean Protest
A Navy Master Chief defied town orders and entered the ocean on a closed beach.
After a photo of a Navy Master Chief in full uniform entering the closed ocean in Emerald Isle, North Carolina went viral, the town announced that it will reopen its beaches.
Photos made the rounds of the serviceman standing in the ocean facing the shore with a sign in front of him reading "Land of the Free."
Another photo featured a police officer watching the peaceful protest, and refusing to arrest the serviceman.
The same day, the town announced that it would be reopening beaches.
"Town Manager Matt Zapp announced around 4:15 p.m. Thursday that the town will lift its ocean access restrictions – which have banned all but those on motorized vehicles from entering the water – Saturday," a Carteret News-Times report said. "The measure was lifted by a proclamation by Mayor Eddie Barber, who put it in place along with mayors of the other Bogue Banks towns April 2."
The Navy serviceman was not the only person to protest the town's orders.
"The prohibition had particularly angered surfers in Emerald Isle, who Tuesday night started a petition calling on all Bogue Banks mayors to lift the ban, arguing they needed the recreation and surfers were different than swimmers in that they are far less likely to need the attention of emergency first responders," according to the report.
The beach will reportedly reopen Saturday, and lifeguards will resume their usual shifts.
In a word: Sweden - What happens if they pull this off? 

What happens if it turns out that we could have coped with COVID-19 without collapsing entire sectors of the economy putting millions on the dole, and imposing some of the most draconian restrictions on civil liberties in living memory?

Sweden has not closed the bars. Shopping malls are open. Schools and companies are open too. There are some restrictions such as on gatherings of over 50 people. But, in comparison with most European countries, life in Sweden is relatively normal.

Right now, Sweden's death rate from coronavirus is 33 per million of the population. In France it is 83. In Italy it is 230. In Britain it is 43. In the Netherlands it is 78.

In the United States the number of deaths per million of the population is 18, but many argue that the outbreak in America took off later, and European levels of fatality from the virus are on their way. We shall see.

But, in any case, which levels of European fatality? The figures are all over the place. Partly this must be due to different ways in which the death toll is being counted.

In some countries, COVID-19 is being listed as the cause of death merely if it appears somewhere on the death certificate. In other words, you may have been days away from dying from terminal lung cancer, but if you had contracted COVID-19 in the meantime, your death will be listed in the overall COVID-19 fatality numbers. In other countries, it has to have been the single most obvious cause of death to make it into the same statistics.

Sweden appears to be in the latter category, which may be making their numbers look a little lower than in countries which list things differently. But probably not enough to radically change the comparisons.
Herd Immunity
Herd Immunity
Hendrik Streeck is a German HIV researcher, epidemiologist and clinical trialist  - 
Lockdown bad
Video: Lockdown absolutely worst way to deal with it
Economic loss
Fake Science
Where is the Scientific Evidence 
why has the scientific community not collaborated to 
documented 
and certify the method of transmission ?
Scientific Community fabricated data on COVID-19  
Top Israeli prof Isaac Ben-Israe claims simple stats show virus plays itself out after 70 days 
https://lnkd.in/fcAB62a
S.T.O.P.  Start To Observe Purposefully
understand the difference between a Knee Jerk and a Reflex
be aware that people give you advice for financial gain
 fact checked: 
is 5g cause of Coivd-19 - FAQ's and facts
as at 06/04/2020
Related topics 
best fake and Truth on COVID-19 Rebrand of Seasonal Flu 
join the group and "Get on board" 
Scientific Community fabricated data on COVID-19  
added 24/3/20 
10 min vid by 
Dr Thomas Cowan
explains that a virus is created inside your body becoz of disease
and what caused the disease  (5G)  - easy to follow vid
link to video 
new data shows 5G triggers Covid-19
A Swiss Doctor on Covid-19 daily log at wab
Sheep Society
or just watch video below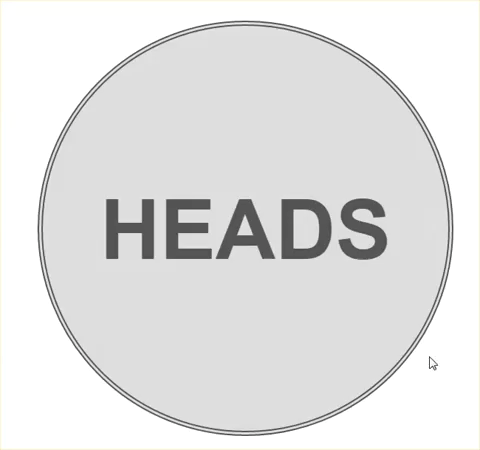 undecided .. flip it heads or tails 
So you don't know WTF to do with your life? You're not alone.
Let the internet determine your future destiny. This website exists as a choose-your-own adventure guide to happiness and life fulfillment.
WA 
All you have to do is click here
Central Insurance Brokers
 est: 1980 same local WA owners from start 
all aspects of General Insurance, save time call us 
+61 8 93688 999
or visit website for after hours mobile
Share the love 
join the best facebook tourism wa group