About
source
Sweden 'living in glorious normalcy' 
after avoiding COVID lockdowns: 
'Proof we got it all terribly wrong?'



meme origins of quarantine
British historian and author Dominic Sandbrook's Daily Mail column published Saturday questions whether the UK and most of the rest of the world correctly handled the COVID-19 pandemic after returning from a vacation in Sweden.
Noting that the Swedes
never locked down
their country, mandated masks, closed schools, shuttered businesses or canceled sporting events during the height of the pandemic earlier this summer, he wrote that citizens of the Scandinavian country were currently "living in glorious normalcy" mask-free and devoid of social distancing.
In fact, the country seems to have nearly emerged from coronavirus altogether.
"On August 3, the day we arrived in Stockholm, just one Swedish person was reported to have died of Covid-19. The next day's death toll was three. The following day's was 13; then it was down to six,"
Sandbrook wrote
.
"According to Sebastian Rushworth, an American-born doctor in a Stockholm A&E department, he hasn't seen a single Covid-19 patient in a month: 'Basically,' he writes, 'Covid is in all practical senses over and done within Sweden.' So should Britain have followed the Swedish example?" Sandbrook asked.
meme runny nose means covid-19 lie
After noting that Britain is more densely populated that Sweden and that some form of lockdown may have been required early on, "in every other respect, though, I think the comparison shows us in an almost embarrassing light."
Sandbrook notes that during the first three months of the pandemic, the Swedish economy slumped 9 percent or less than half that of Britain's economy. He also pointed out that while the UK closed schools, shops, and "cultural life," Sweden took none of those actions and implemented only "some sensible restrictions."
"At the top, the difference could hardly be more glaring. Sweden's scientists drew up a plan, and their government calmly followed it," he wrote.
And though Sweden was mightily criticized by countries throughout Europe and the West, its chief health official, epidemiologist Anders Tegnell, stayed the course.
"Again and again he repeated that there was no point in panicking, no point in making crowd-pleasing gestures and no point in committing economic suicide," Sandbrook wrote. "Contrast that with Britain's politicians, floundering around like drunkards at closing time, flip-flopping on policy and constantly being dragged into ever more stringent measures to appease the public hysteria."
Actions taken by American governors and mayors mirrored those of the British government, and for the same reason, generally — in reaction to public fears that the virus was something akin to the 1918 Spanish flu which killed tens of millions worldwide.
But COVID-19, it turns out, is nothing close to being that virulent or lethal. Yet, lockdowns, school closures, and shuttering of "non-essential" businesses like gyms and restaurants continue around the country as mostly Democratic leaders continue to place restrictions on their states and cities.
Sandbrook went on to describe the cultural environment in Sweden:
meme soldiers face after 4 yrs
The contrast struck me almost immediately at the supermarket. Usually the sky-high Scandinavian prices leave me wincing in anguish.
But this time I barely noticed them, too busy enjoying the lack of queues outside the shop, the absence of masks and the generally relaxed atmosphere.
Nobody recoiled in horror when our trolley came within five metres of them. Nor did people shrink in terror when another shopper appeared in the aisle, as is the norm in British supermarkets these days.
That set the tone for the next two weeks. For the Swedes, summer life has carried on as normal. Perhaps people give strangers a little more distance than they usually would — but so sensibly, so discreetly, that you barely noticed.
When we went kayaking in the gorgeous Stockholm archipelago, the guide told us that he was fully booked at weekends, even though foreign tourist numbers had plummeted.
Sandbrook also said that most Swedes he spoke to — they "speak excellent English" — gave nearly identical answers when questioned about the COVID-19 and the manner in which their leaders handled it.
"Yes, they were sorry that the virus had got into their [elder] care homes. But without exception, the Swedes were glad to have escaped lockdown," he wrote.
Based on Sweden's example, the British author and historian is adamant about what his country ought to do immediately: End lockdowns, open up for business and move on.
"For too long we've been ruled by paranoia. But economic logic and sheer common sense dictate that we can't remain paralysed for a minute longer," Sandbrook noted. "The priority now must be to restart the engines of enterprise and rebuild the economy. Life always involves an element of risk, and as long as we're sensible, we need to get back to normal and free ourselves from our national funk.
"It's time we got back to work."
Conclusion
IT'S ALL HAPPENING AS WE SPEAK
More than a hundred years ago, Rudolf Steiner wrote the following:



" In the future, we will eliminate the soul with medicine. Under the pretext of a 'healthy point of view',
there will be a vaccine by which the human body will be treated as soon as possible directly at birth,
so that the human being cannot develop the thought of the existence of soul and Spirit.

To materialistic doctors, will be entrusted with the task of removing the soul of humanity.
As today, people are vaccinated against this disease or disease, so in the future,
children will be vaccinated with a substance that can be produced precisely in such a way that people,
thanks to this vaccination, will be immune to being subjected to the "madness" of spiritual life.
He would be extremely smart, but he would not develop a conscience, and that is the true goal of some materialistic circles.

With such a vaccine, you can easily make the etheric body loose in the physical body. 
Once the etheric body is detached, the relationship between the universe and the etheric body 
would become extremely unstable, and man would become an automaton, for the physical body 
of man must be polished on this Earth by spiritual will. So, the vaccine becomes 
a kind of arymanique force; man can no longer get rid of a given materialistic feeling. 
He becomes materialistic of constitution and can no longer rise to the spiritual ".


Rudolf Steiner (1861-1925)



Do more
Breaking News
S.T.O.P.  Start To Observe Purposefully
understand the difference between a Knee Jerk and a Reflex
be aware that people give you advice for financial gain
which will you believe 
Related topics
  share posts in focus group 
       COVID-19 Rebrand of Seasonal Flu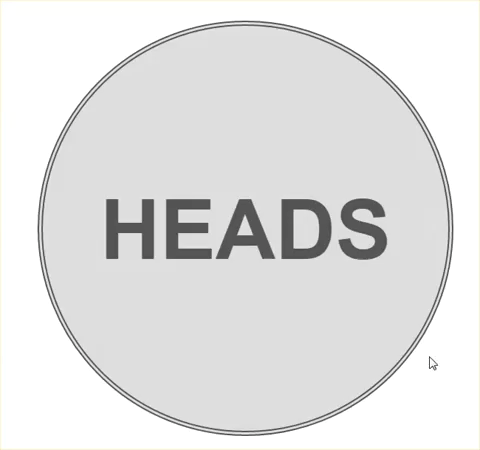 undecided .. flip it heads or tails 
So you don't know WTF to do with your life? You're not alone.
Let the internet determine your future destiny. This website exists as a choose-your-own adventure guide to happiness and life fulfillment.
WA 
All you have to do is click here
Welcome aboard
Support local business and DO post in social media to share the memory of your #HappiMess
we test and present various apps and social media platforms ... try them, use them 
most places we visit will have a listing in this page with all social media channels, search copy and paste
SOCial: 
Share in 
Fbk Grp Tourism WA
Virtual welcome visitors in Google maps