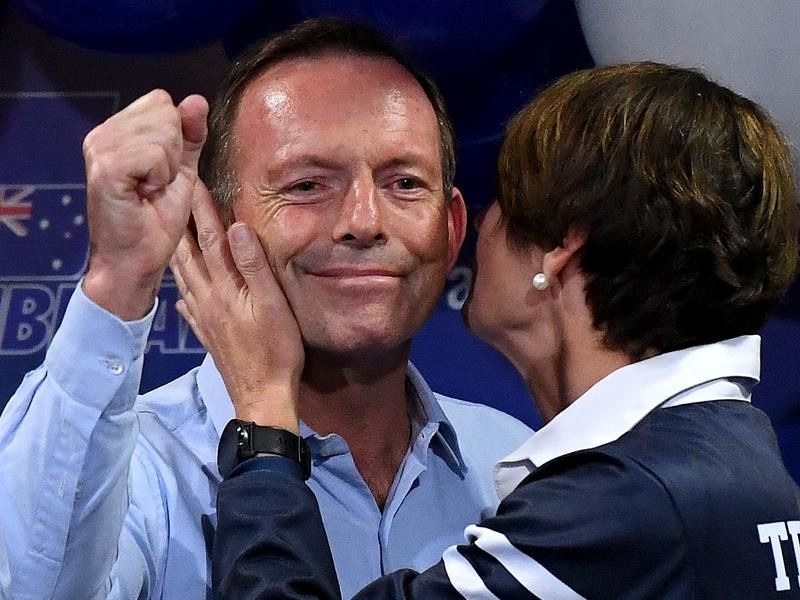 Tony Abbott's pension will be bigger than his MP paycheck. Here's why
Because Tony came into power before 2004, his pension will rise when pollies' salaries do.
Tony Abbott's political career is over, for now, after losing his Warringah seat to Independent underdog Zali Steggall at the weekend.
He might have the last laugh though, as he leaves government on a pension of nearly $300,000 -- and this figure is only going to appreciate in value.
How? What? Who? And also How?!
after 2004

Pollies elected after 2004 have a pretty similar retirement plan to the average public servant: they get a certain amount of their salary directed to a superannuation fund.

But if a pollie got elected before 2004, they are enrolled in the Parliamentary Contributory Superannuation Scheme (PCSS) and their benefits are significantly sweeter.

Freelance researcher William Summers crunched the numbers. He came up with the $296,000 Tone will receive in pension this year.
Tony Abbott will receive a pension in his life after politics.


Calculator
Here's how you work it out:
First take whatever the base MP wage is: In Abbott's case it's $207,000.
Pollies are paid a percentage of that wage depending on years served: Tone was in power for over 25 years so he gets 75 percent of the base wage. This works out to be $122,903.
But then MPs add on 6.25% loading for any "official" roles they have undertaken: seeing as Tony wore quite a few hats this works out to be an extra $172,827.
Which added together, make the portly sum of $295,720 a year.

But while that might already seem like a large sum for one politician, it's only going to get bigger.

"The key reason for why they're so large, is that these pre-2004 pensions are linked to current MPs' salaries. Not the salaries that they retired on," William Summer's told The Feed.

"For example, in 2012 all MPs' salaries went up by about a third, and so did all the pre-2004 pensions. So this is just what Tony is going to get in the 2018/19 financial year, come first of July it will almost certainly rise over $300,000."

"The only way it could go down is if MP salaries went down and that is very, very unlikely."

Parliamentary Contributory Superannuation Scheme was scrapped in 2004 by John Howard, under pressure from the then opposition leader Mark Latham.

Tony Abbott isn't the only out-going MP who will receive a pay rise. Julie Bishop, Chistopher Pyne, Steve Ciobo and Wayne Swan will all receive a pension that is larger than their base salary. Same as Abbott, the outgoing MPs held various positions that entitle them to an increased pension. All these MPs were elected before 2004, so their pension will also increase as MP salaries increase.
Data provided by William Summers.


The Feed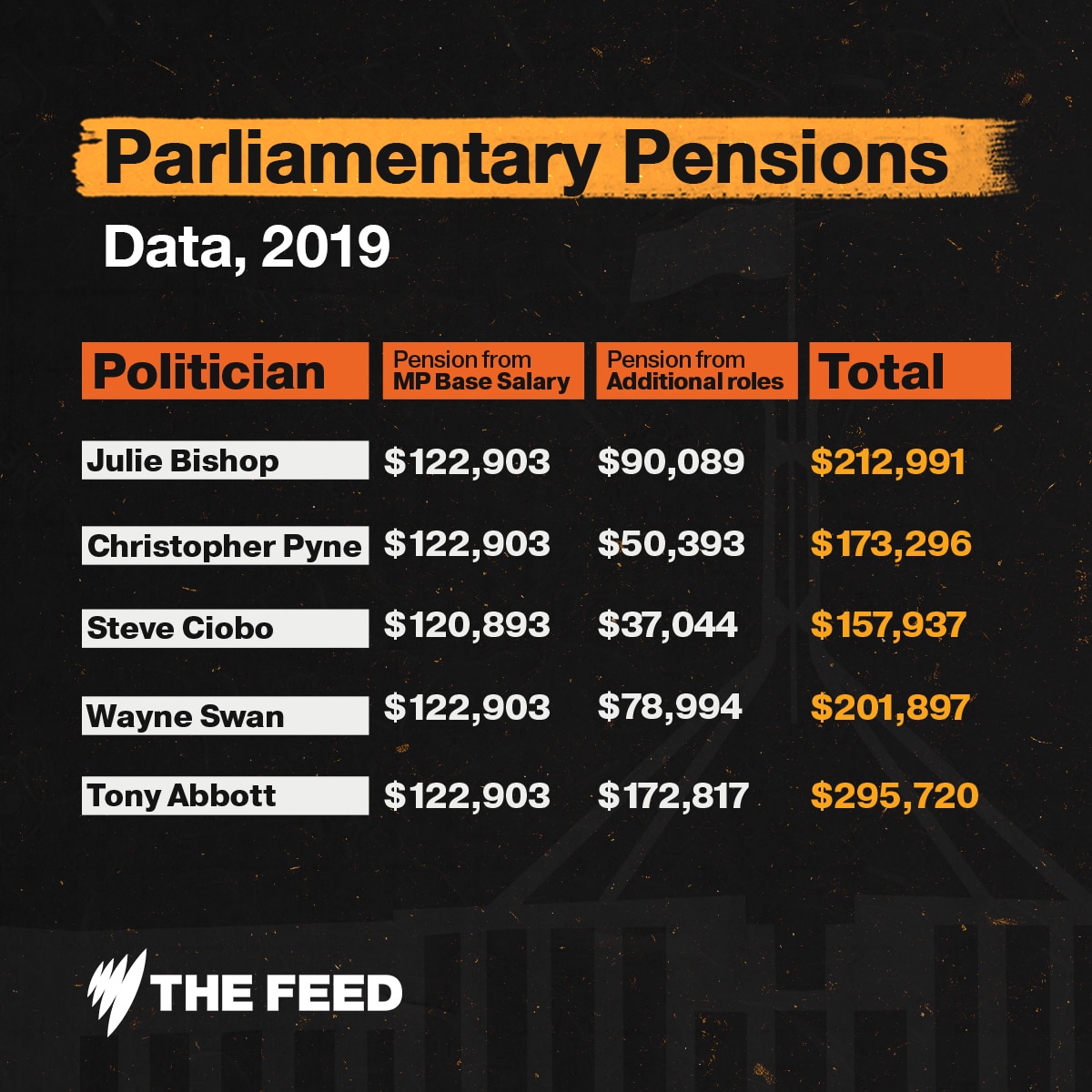 Life Gold Pass
Tony Abbott will benefit from Life Gold Travel Pass, which allowed Prime Ministers 10 free return business airfares within Australia each year...for life.
The Gold Pass scheme which was first introduced in 1918 had grown into an expensive entitlement by 1990s costing a million dollar a year as flight charges for ex-MPs and their spouses.
The benefit was available to all former MPs and senators until Malcolm Turnbull scrapped the scheme in 2017. It's only available to former Prime Ministers and those elected before 2012.
When axing the scheme, Turnbull said he would not use the entitlement despite it being available to former Prime Ministers.
Make your move
various locations