Bio
About Professor Thomas Borody
Professor Borody is most famous for his ground-breaking work developing the triple therapy cure for peptic ulcers in 1987, which has saved hundreds of thousands of lives, and the Australian health system more than $10 billion in medical care and operations.
Professor Borody founded the Centre for Digestive Diseases (CDD) in 1984 after a distinguished career with leading hospitals including St Vincent's in Sydney and the Mayo Clinic in the USA.
He is a world-renowned leader in the clinical microbiota dating back to 1988 when he started performing what is now called Fecal Microbiota Transplantation (FMT).
Professor Borody holds over 150 patents in areas such as; treatment of Helicobacter pylori, Crohn's disease, bowel lavage, IBS and FMT.
Fecal Microbiota Transplantation (FMT)
As a practicing clinician leading the CDD in Australia, he has overseen over 12,000 FMTs, creating a wealth of proprietary clinical data and insights.
Inflammatory disease and infection
In addition, Dr. Borody has established novel therapies in the gastrointestinal field, including areas such as inflammatory bowel disease, irritable bowel syndrome, CDI, parasite infestation, and resistant Helicobacter pylori via a bismuth-based 'Triple Therapy'.
Peer review
His knowledge and expertise are sought after by clinicians from around the world. He is  a reviewer for leading medical journals including:
Journal of Clinical Gastroenterology
World Journal of Gastrointestinal Pharmacology and Therapeutics (Editorial Board)
American Journal of Gastroenterology
Digestive Diseases and Sciences Endoscopy
Journal of Gastroenterology and Hepatology
Medical Journal of Australia
Digestive and Liver Diseases
Biopharma founder
He is also a scientific founder and scientific advisor to a number of biopharma companies company.
Video
COVID-19 treatments are 'staring at us in the face' but have been ignored
Covid-19 Cure
Australian triple therapy for COVID-19 cure and prevention
Pharma News:
The Centre for Digestive Disease (CDD) Medical Director Professor Thomas Borody says TGA and FDA approved Ivermectin, which he uses regularly in his hospital, has shown positive results for COVID-19 and should considered immediately to fight the pandemic.
MSD's Ivermectin was discovered in the 1970s and is on the World Health Organisation (WHO) list of essential medicines.
Professor Borody has used the same methodology
with the COVID-19 Ivermectin Triple Therapy as he used when he developed the world's first cure for peptic ulcers saving millions of lives around the globe.
He says this combination of 3 approved "off the shelf" drugs could be the answer to Australia's COVID-19 crisis.
Professor Borody said "If nothing else, make it available in aged care homes immediately. Our elderly are at the highest risk and this is a very safe option especially when we have nothing else except ventilators."
"Also, our frontline workers deserve more protection with a preventative medication like this, and as emergency treatment if they test positive."
"An Ivermectin tablet can cost as little as $2 – which could make it by far the cheapest, safest, and fastest cure for Australians and the Australian economy."
Professor Borody is an internationally regarded physician with 4 FDA approved drugs on the US and Australian markets, who is famous for developing the triple therapy that cured peptic ulcerssaving more than 18,000 lives just in Australia and millions internationally.
He said Ivermectin has a good safety profile and in fact the
WHO says
in a report 'Mass treatment with ivermectin: an underutilised public health strategy'… "It is time to capitalise on the full public health potential of ivermectin" as an anti-parasitic.
The Journal of Antibiotics a 12 June 2020
report
on Ivermectin says "Several studies reported antiviral effects of ivermectin on RNA viruses such as Zika, dengue, yellow fever, West Nile, Hendra, Newcastle, Venezuelan equine encephalitis, chikungunya, Semliki Forest, Sindbis, Avian influenza A, Porcine Reproductive and Respiratory Syndrome, Human immunodeficiency virus type 1, and severe acute respiratory syndrome coronavirus 2."
Professor Borody says his
research
has led him to a triple therapy of Ivermectin, zinc and an antibiotic – which are all TGA and FDA approved – which could be the fastest and safest way to stop the Victorian outbreak within 6-8 weeks.
He said he knows of medical professionals already using it as a preventative therapy themselves.
Professor Borody said "When State and Federal governments are saying they will do whatever it takes then I believe this is a potential life-saver right now."
"These 3 medications are already approved. They do not need pre-clinical or clinical trials nor additional TGA approvals unless the aim is to combine in a single capsule, for example. Patient treatment programs have been done in the US and elsewhere which indicate it can work within 4-6 days."
Professor Borody has reviewed the key antiviral scientific research literature and identified the combination of 3 drugs that are in chemists right now and can be prescribed by doctors immediately. The tablets can be taken at home as a preventive treatment by high risk individuals, or by those who test positive to minimise need for hospitalisation at the higher curative dose.
The therapy comprises:
Ivermectin – TGA and FDA approved as an anti-parasitic therapy with an established safety profile since the 1970s. Known as the "Wonder Drug" from Japan.
Zinc
Doxycycline – TGA and FDA approved tetracycline antibiotic that fights infections, such as acne, urinary tract infections, intestinal infections, respiratory infections, eye infections, gonorrhea, chlamydia, syphilis, periodontitis (gum disease), and others.
Professor Borody says distribution teams could be deployed in Victoria's hotspots to treat proven infected patients immediately, and people exposed or at risk could be taking the preventative dose.
Conclusion
There are those who reason well, but they are greatly outnumbered by those who reason badly.
Galileo Galilei
Feb 2020
Scientific Community fabricate data on COVID-19  
Do more
Breaking News 
video below relates to fbk text article 12/8 above
'I must call Prime Minister Scott Morrison to account': Andrew Bolt
which will you believe 
2. Media reports 
Related topics
  share posts in focus group 
       COVID-19 Rebrand of Seasonal Flu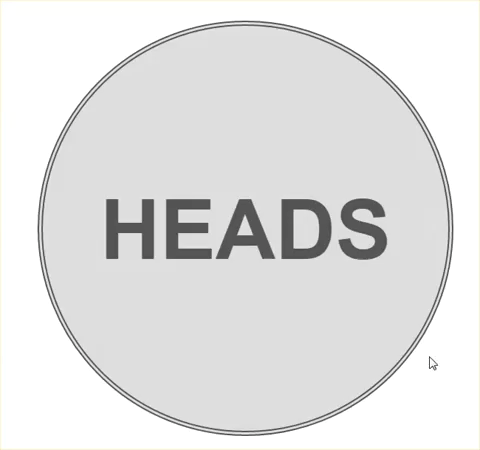 undecided .. flip it heads or tails 
So you don't know WTF to do with your life? You're not alone.
Let the internet determine your future destiny. This website exists as a choose-your-own adventure guide to happiness and life fulfillment.
WA 
All you have to do is click here
Welcome aboard
Support local business and DO post in social media to share the memory of your #HappiMess
we test and present various apps and social media platforms ... try them, use them 
most places we visit will have a listing in this page with all social media channels, search copy and paste
SOCial: 
Share in 
Fbk Grp Tourism WA
Virtual welcome visitors in Google maps