Celebrities Spell Out 'We're All In This Together' With Their Yachts
MALIBU, CA—Many described the scene as breathtaking or awe-inspiring. Others were so touched they couldn't find the words to communicate how they felt. Most simply wept.
No matter how they expressed their emotions, everyone agreed that the scene off the Malibu coast Monday morning was exactly what America needed to get through this pandemic. Celebrities gathered their multi-million-dollar yachts on the waters of the Pacific Ocean and spelled out "WE'RE ALL IN THIS TOGETHER."
"We're just like you," said Ellen DeGeneres on her Instagram as her servants sailed her yacht into position to form the apostrophe. "Yes, maybe I have a yacht and you've only ever been on the Storybook Canal boats at Disneyland, but still. It's pretty much the same thing."
"Stay home, save lives -- it's not that hard," said Patton Oswalt, whose fleet of yachts made up several of the letters. "Look, poor people, it's not worth risking your life just to go to Fuddruckers or work a job or whatever it is you peasants do all day."
After the stunt was over, Oswalt had his chauffeur drive him home in his hot tub limousine as he snorted several million dollars' worth of powdered caviar.
"All of humanity is fighting this together and we're all as one," said Lady Gaga, who was wearing a bathing suit made out of gold bricks. "Though, I mean, don't try to get on my yacht. My guards will literally shoot you. That's not a metaphor."
\
Good news

You don't need lock down anymore 
Dr Erickson 51 min video interview with facts and data 
S.T.O.P.  Start To Observe Purposefully
understand the difference between a Knee Jerk and a Reflex
be aware that people give you advice for financial gain
 fact checked: 
is 5g cause of Coivd-19 - FAQ's and facts
see also related topics this page
1. video KWNC King Wears No Clothes
2. Conspiracy videos - 60 mins on 5G mind blowing
its just weird how some people already know stuff 
speaker and source of video not know, nor is the reason for the country symbol 
it could be a comedy skit but it happens to make sense in sync with 5G refer below
Evolution 
Young people are not effected as they were born into the current bio changes
being laser / radiation / frequency 2g / 4g so they have evolved (mutated)
the elderly ( dinosaurs ) die out / can not survive in the Bio change 
and those with underlying illness also struggle 
  share posts in focus group 
       COVID-19 Rebrand of Seasonal Flu 
Scientific Community fabricated data on COVID-19  
added 24/3/20 
10 min vid by 
Dr Thomas Cowan
explains that a virus is created inside your body becoz of disease
and what caused the disease  (5G)  - easy to follow vid
new data shows 5G triggers Covid-19
A Swiss Doctor on Covid-19 daily log at wab
Sheep Society
or just watch video below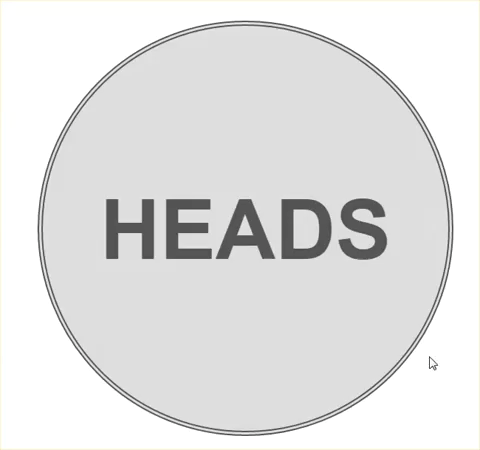 undecided .. flip it heads or tails 
So you don't know WTF to do with your life? You're not alone.
Let the internet determine your future destiny. This website exists as a choose-your-own adventure guide to happiness and life fulfillment.
WA 
All you have to do is click here
Central Insurance Brokers
 est: 1980 same local WA owners from start 
all aspects of General Insurance, save time call us 
+61 8 93688 999
or visit website for after hours mobile
Share the love 
join the best facebook tourism wa group