Why this Nobel laureate predicts a quicker coronavirus recovery
A health worker checks a patient's temperature at a COVID-19 screening station at Watts Health Center. A Stanford Nobel laureate who crunched the numbers predicts the outbreak will result in fewer deaths than many experts have predicted. (Irfan Khan/Los Angeles Times)
Michael Levitt, a Nobel laureate and Stanford biophysicist, began analyzing the number of COVID-19 cases worldwide in January and correctly calculated that China would get through the worst of its coronavirus outbreak long before many health experts had predicted.
Now he foresees a similar outcome in the United States and the rest of the world.

While many epidemiologists are warning of months, or even years, of massive social disruption and millions of deaths,
Levitt
says the data simply don't support such a dire scenario — especially in areas where
reasonable social distancing measures
are in place.
"What we need is to control the panic," he said. In the grand scheme, "we're going to be fine."

Here's what Levitt noticed in China: On Jan. 31, the country had 46 new deaths due to the novel coronavirus, compared with 42 new deaths the day before.
Although the number of daily deaths had increased, the rate of that increase had begun to ease off. In his view, the fact that new cases were being identified at a slower rate was more telling than the number of new cases itself. It was an early sign that the trajectory of the outbreak had shifted.
Think of the outbreak as a car racing down an open highway, he said. 
Although the car was still gaining speed, it's not accelerating as rapidly as before.

"This suggests that the rate of increase in number of the deaths will slow down even more over the next week," Levitt wrote in a report he sent to friends Feb. 1 that was widely shared on Chinese social media. And soon, he predicted, the number of deaths would be decreasing every day.

Three weeks later, Levitt told the China Daily News that the virus' rate of growth had peaked. He predicted that the total number of confirmed COVID-19 cases in China would end up around 80,000, with about 3,250 deaths.

This forecast turned out to be remarkably accurate: As of March 16, China had counted a total of 80,298 cases and 3,245 deaths — in a nation of nearly 1.4 billion people where roughly 10 million die every year. The number of newly diagnosed patients has dropped to around 25 a day, with no cases of community spread reported since Wednesday.
A medical staff member disinfects equipment in a hospital ward that was used to treat patients with COVID-19. With cases falling, it will revert to being a public ward. (STR/AFP via Getty Images)
Now Levitt, who received the
2013 Nobel Prize in chemistry
for developing complex models of chemical systems, is seeing similar turning points in other nations, even ones that did not instill the draconian isolation measures that China did.
He analyzed data from 78 countries that reported more than 50 new cases of COVID-19 every day and sees "signs of recovery" in many of them. He's not focusing on the total number of cases in a country, but on the number of new cases identified every day — and especially on the percentage growth in that number from one day to the next.
"Numbers are still noisy but there are clear signs of slowed growth."
Confirmed COVID-19 cases by country as of 6 p.m. Friday. Click to see the L.A. Times COVID-19 tracker. (Compiled by L.A. Times Graphics from the Centers for Disease Control and Prevention, Johns Hopkins CSSE, California Department of Public Health and reports from county public health officials.)
In Iran
, for example, the number of newly confirmed COVID-19 cases remained relatively flat last week, going from 1,133 on Monday to 1,028 on Sunday. Although that's still a lot of new cases, the pattern suggests the outbreak there has reached a stable plateau, and is on the cusp of getting better.
Of course, recovering from an initial outbreak doesn't mean the virus won't come back: China is now fighting to stop new waves of infection coming in from places where the virus is spreading out of control. Other countries are bound to face the same problem as well.
Levitt acknowledges that his figures are messy, and that the official case counts in many areas are too low because testing is spotty. But even with incomplete data, "a consistent decline means there's some factor at work that is not just noise in the numbers," he said.
In other words, as long as the reasons for the inaccurate case counts remain the same, it's still useful to compare them from one day to the next.
The trajectory of deaths backs up his findings, he said, since it follows the same basic trends as the new confirmed cases. So do data from outbreaks in confined environments, such as the one on the Diamond Princess cruise ship. Out of 3,711 people on board, 712 were infected and eight died.
This unintended experiment in coronavirus spread will help researchers estimate the number of fatalities that would occur in a fully infected population, Levitt said. For instance, the Diamond Princess data allowed him to estimate that being exposed to the new coronavirus doubles a person's risk of dying in the next two months. Most people have an extremely low risk of death in a two-month period, so that risk remains extremely low even when doubled.
That doesn't mean complacency is acceptable. Levitt said the
social-distancing
mandates are critical — particularly the ban on large gatherings — because the virus is so new that the population has no immunity to it and a
vaccine is still many months away
. "This is not the time to go out drinking with your buddies."
Getting vaccinated against the flu is important because a coronavirus outbreak that strikes in the middle of a flu epidemic is much more likely to overwhelm hospitals and increases the odds that the coronavirus goes undetected. This was probably a factor in Italy, a country with a strong anti-vaccine movement, he said.
But he also blames the media for causing unnecessary panic by focusing on the relentless increase in the cumulative number of cases and spotlighting celebrities who contract the virus. By contrast, the flu has sickened 36 million Americans since September and
killed an estimated 22,000
, according to the CDC, but those deaths are largely unreported.
He fears the public health measures that have shut down large swaths of the economy could cause their own health catastrophe, as lost jobs lead to poverty and hopelessness. Time and again, researchers have seen that
suicide rates go up when the economy spirals down
.
The virus can grow exponentially only when it is undetected and no one is acting to control it, Levitt said. That's what happened in South Korea, when it
ripped through a closed-off cult
that refused to report the illness.
"People need to be considered heroes for announcing they have this virus," he said.
A guard holds a thermal gun to check the body temperature of visitors at the entrance of a restaurant area in Shanghai. (Hector Retamal/AFP via Getty Images)
The goal needs to be better early detection — not just through testing but perhaps with body temperature surveillance, which China is implementing — and immediate social isolation.
While the COVID-19 fatality rate appears to be significantly higher than that of the flu, Levitt says it is quite simply put, "not the end of the world."
"The real situation is not as nearly as terrible as they make it out to be," he said.
Misinfo
No pun intended albeit a death is a death and should be seen as the equal tragedies they are, or at least they should be.
There is more damage the health by anarchy (panic) than the actual virus
stop over reacting to MSM Main Stream Media - they sensationalise for click bait for you to read and support their sponsors be it ads or products
same same Greta and Climate change hysteria 
S.T.O.P.  Start To Observe Purposefully
the major issue is stop the spread, the faster stricter controls the quick the threat passes 
note: bacteria is wet based so get in the sun or be dry or be warm
do fact check info and benchmark 
validate the integrity of the 3rd party info  - ie.,, dnt assume all is correct
do fact check info and benchmark 
validate the integrity of the 3rd party info  - ie.,, dnt assume all is correct
understand the difference between a Knee Jerk and a Reflex
be aware that people give you advice for financial gain
Bridge that Loan
obligation free call with Australia's leading short term Commercial money lender 
No upfront or regular payments required
Related topics 
added 25/3/20 
10 min vid by 
Dr Thomas Cowan
explains that a virus is created inside your body becoz of disease
and what caused the disease  (5G)  - easy to follow vid
Scientific Community fabricate data on COVID-19  
new data shows 5G triggers Covid-19
best fake and Truth on COVID-19 Rebrand of Seasonal Flu 
OTHER STUFF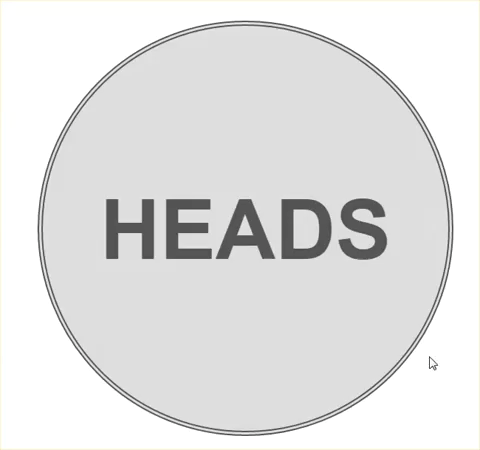 undecided .. flip it heads or tails 
So you don't know WTF to do with your life? You're not alone.
Let the internet determine your future destiny. This website exists as a choose-your-own adventure guide to happiness and life fulfillment.
WA 
All you have to do is click here
Central Insurance Brokers
 est: 1980 same local WA owners from start 
all aspects of General Insurance, save time call us 
+61 8 93688 999
or visit website for after hours mobile
Share the love 
join the best facebook tourism wa group