YouTube issues statement on removal of controversial video interview with Bakersfield doctors
It's been nearly a week since a pair of local doctors held a news conference, calling for shelter-in-place orders to be lifted across the state. 23ABC's video of that press conference had garnered more than 5 million views on YouTube, but last night YouTube removed that video stating it violated YouTube community guidelines.
BAKERSFIELD, Calif. — YouTube issued a statement Tuesday regarding the removal of a video press briefing with Accelerated Urgent Care doctors Dan Erickson and Artin Massihi. The video was the first of two videos playing the entire briefing from a press conference last week. Reports of the video being taken down suggest YouTube pulled it for violating community guidelines.
23ABC received an email from YouTube on April 27 giving the station notification the video had been taken down, citing YouTube's "community guidelines." 23ABC has appealed the ruling through YouTube.
23ABC News also reached out to YouTube regarding the notification and a company spokesperson issued a statement saying the video was pulled because the content contradicted the guidance of the local health authority.
"We quickly remove flagged content that violate our Community Guidelines, including content that explicitly disputes the efficacy of local healthy authority recommended guidance on social distancing that may lead others to act against that guidance," said the statement. "However, content that provides sufficient educational, documentary, scientific or artistic (EDSA) context is allowed -- for example, news coverage of this interview with additional context. From the very beginning of the pandemic, we've had clear policies against COVID-19 misinformation and are committed to continue providing timely and helpful information at this critical time."
Joseph Russomanno, a mass communication law professor at Arizona State University said the doctors' controversial comments played a role in the video being removed.
"It would seem to me what YouTube's concern is the potential harm that this video may contain," said Russomanno. "If you look at it the content of it is contrary to what most members of the medical communty are saying about COVID-19.
But 23ABC's Bayan Wang asked Russomanno that with over 1 billion users and a haven for expression is YouTube considered a public forum that should uphold freedom of speech?

"There are those that would argue that though its not the same as the old time townsquare setting that in a digital age in a social media age, that it has infact taken the place of that and should be considered a public forum."

According to a 2017 federal court case involving conservative non-profit organization PragerU versus YouTube, the video-sharing platform contended that the First Amendment should not dictate how they moderate content on their platform. The court ruled in favor of YouTube who removed PragerU videos that were made with a conservative perspective.

The video went viral, reaching over 5.46 million views, and sparked debate over recommendations to lift the shelter-in-place order. Even catching the attention of of SPaceX CEO Elon Musk.

In response to the video being taken down, Dr. Erickson said, "Anytime you push against the grain, you are going to have people who don't like it."

The full press briefing can still be viewed here on our website, our mobile and tablet app, our streaming devices (Roku, Fire TV, Android TV and Apple TV) and our Facebook.




Good news
watch the full video Part 1 and part 2 

You don't need lock down anymore 
Dr Erickson 51 min video interview with facts and data 
Bonus solution
added 23/04/20 - 15 min vid UK Nurse Kate - how and why Virus fraud
link to this section: 15 min video 
Speaker: Nurse Kate Shemirani
S.T.O.P.  Start To Observe Purposefully
understand the difference between a Knee Jerk and a Reflex
be aware that people give you advice for financial gain
 fact checked: 
is 5g cause of Coivd-19 - FAQ's and facts
see also related topics this page
N.L.P.
How they are scaring you 
its just weird how some people already know stuff 
speaker and source of video not know, nor is the reason for the country symbol 
it could be a comedy skit but it happens to make sense in sync with 5G refer below
  share posts in focus group 
       COVID-19 Rebrand of Seasonal Flu 
Scientific Community fabricated data on COVID-19  
added 24/3/20 
10 min vid by 
Dr Thomas Cowan
explains that a virus is created inside your body becoz of disease
and what caused the disease  (5G)  - easy to follow vid
new data shows 5G triggers Covid-19
A Swiss Doctor on Covid-19 daily log at wab
Sheep Society
or just watch video below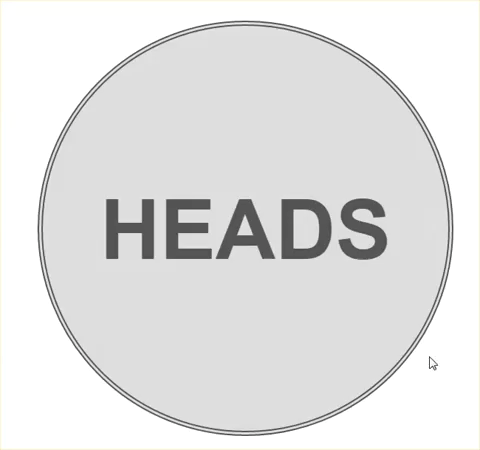 undecided .. flip it heads or tails 
So you don't know WTF to do with your life? You're not alone.
Let the internet determine your future destiny. This website exists as a choose-your-own adventure guide to happiness and life fulfillment.
WA 
All you have to do is click here
Central Insurance Brokers
 est: 1980 same local WA owners from start 
all aspects of General Insurance, save time call us 
+61 8 93688 999
or visit website for after hours mobile
Share the love 
join the best facebook tourism wa group