Bangkok Brothers Bistro Northbridge
About
Bangkok Brothers Bistro in James Street Northbridge is all about Thai cuisine, Thai Music, Thai people
Longdo is Thai for "Please try"
Weekends: Friday and Saturday live band of Thai compliment 
You'd swear you were in a trendy Bistro in Bangkok and thats what you deserve so get on board and drop in
Check in S.M.
 show some Social Media love ......
  all channels, best hashtags
like, review, a tag, share 
just do it !
Location
91 James St, Northbridge WA 6003
Menu
no menu in website, tr ythe delivery sites below
Video
Youtube 






VEER TV or VR 360 spherical Photos video
best viewed in smartphone for VR Virtual Reality
Video scene: causal at the table eating 
if you dnt get a fast load try the youtube link below (best viewed in smartphone)
tips/tricks: search by tag words, create collections, include link, share and embed
note: if the youtube screen does not show spherical then copy and paste (right click copy) the link into your mobile app browser
more in SM (Social Media) channels below
360 Spherical photos
Best view with smartphone
why:
VR: Virtual Reality effect, 
turn device at any angle or better turn around while holding the device for 360 / Spherical view, 
Note: Images are hosted in different sites for different effects
Site: Theta:  
Powerful zoom in / out
click a thumbnail to watch in 360 
  - 
have fun morphing the images
Theta site lets you change the display styles - see options below images in Theta site or  

Virtual tour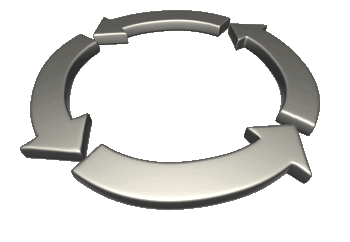 Street view
Starting point: 
 outside entrance
note: if not accurate use 
Street view map tips summary
Desktop:  F

ullscreen: Icon top right | Arrows: direction; click to move | 

White frame on cursor: click to jump or zoom  

| Reposition: drag street Icon (orange person)

Smartphone: get Google street view app
Social Media
SM channels & hashtags below. give reviews & share
more channels below.....  
SM channels
show the love... like, share and stuff 
do more .. 
Copy the media hub link / hashtags (above) and paste to your
post (Hashtags 
group posts into a stream
 ... cool!)
Roaming reports
select a channel and see what people are saying 
or view the posts in our Community groups 
fbk Post 
Pls share me
Tip: Copy & paste these hashtags & web page url into your post for search match



Bangkok Brothers Bistro in Northbridge Perth WA is all about Thai, food, Music, Theme, seating for 150 and Thai band on weekends, SM hub https://goo.gl/AXdM2y

BEST HASHTAGS 
#BangkokBrosThaiPerth 

 #PerthCity  #NorthbridgeWA  #PerthDining  #WAThai 

 #VisitPerthWA   #PerthAdventure   #WaTourism  #WaAchiever

 



How to use Hashtags for Social Media
Other
Places visited