Elizabeth Quay

The public areas of Elizabeth Quay will soon be ready to explore and enjoy.

This landmark waterfront development reconnects Perth city with the Swan River to create a dynamic new entertainment and leisure precinct, set around a stunning 2.7ha inlet

Public jetties on both sides of The Inlet will host a 24 short stay berths and can be used for special events such as boat shows, marine events, concerts or performances. The Inlet will be a hive of activity when public ferries relocate from Barrack Street Jetty to a new ferry terminal on the western promenade. The 20-metre high suspension bridge across the inlet is a stunning architectural feature, providing a popular vantage point for river views, as well as recreating the popular 'bridges' recreational circuit around the Swan River.






Logistics
Ferry terminal, boat inlet area, Shops, Bars and Restaurants
The top of:
 The Inlet will become an important space for local, national and international events.
From the bridge:  visitors will enjoy spectacular view across the Swan River to South Perth and from The Inlet back to the city.
At 150m wide and 200m long, The Inlet will host 24 public boat moorings and a Transperth ferry terminal. 
360 Spherical photo:  
Mainland right: 
Winter morning 
Best view: smartphone tablet for Virtual Reality effect
Controls:  (best with external link)
S/Ph: turn on any angle (360) or swipe / pinch 
screen
D/Top: quality> bottom right | Zoom: double click | Full page: top right
extract from 360 spherical photo, below this image is the live link to 360 drone 
HANGAR DRONE 360 SPHERICAL photo
5.30 pm May 2017 Winter  - click on image to view or try the high resolution
Check in S.M.
 show some Social Media love ......
Things to see & do
BHP BILLITON WATER PARK
: Bring a picnic or bring a towel and sit back in the decked terraces to enjoy the interactive water jets and misting, including the special effects lighting after dark.
ISLAND PLAYGROUND
:  Visitors to the treasure island can enjoy the maritime-inspired playground. It includes a sand pit and log steppers where children can "walk the plank", plus ropes and frames to scramble and scale, a ships bell to ring and a slide
Location
The Esplanade, Perth WA 6000
Video
Drone video day and night 4mins -
link
360 Video
Best view
: smartphone tablet for 
V
irtual
R
eality effect
1. set quality: select HD  
(
gear icon
in corner of player): how to
2. Smartphone: turn device in any direction, 
rotate with finger swipe or pinch zoom
If you can not rotate screen/view see help notes below
Scene:  
video
 embedded
 below for desktop view
, remember ...  best viewed in 
smartphone to rotate screen for VR effect
Don't forget - best viewed in smartphone 
If you can not see 360 (rotate screen) 
Desktop: should work in this page
Smartphone: copy and paste (not click) the video link into your app browser or youtube app
more in SM (Social Media) channels below
Bridge that Loan
make a simple obligation free call with Australia's leading short term Commercial money lender 
No upfront or regular payments required
360 Spherical photo
smartphone tablet for Virtual Reality effect
Virtual Tour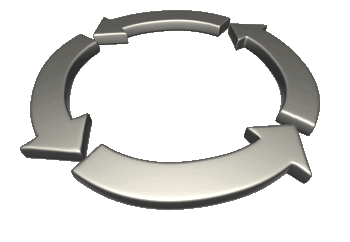 images are 360 Spherical
Tour covers: 
1. drone 
2. ground 
street view, entrance, all around and more 
Google street view
Starting point: 
 on the Esplanade looking to Swan river and South Perth
Access Sphere (360) views in google map link
Street view map tips summary
Desktop:  F

ullscreen: Icon top right | Arrows: direction; click to move | 

White frame on cursor: click to jump or zoom  | Reposition: drag street Icon (orange person)

Smartphone: get Google street view app  
HOW TO access "Street view and 360 Photo Spheres":  from google map drag street view Icon to Position 
help video
Social Media
SM channels & hashtags below. give reviews & share
more channels below.....  
Hashtags this gig
Tip: Copy & paste these hashtags & web page url into your post for search match





Elizabeth Quay on Perth Esplanade Swan River foreshore of Perth city, Water Park and Island playground, shopping, arts, Bars and Restaurants and more, SM hub

http://goo.gl/esw6YU

BEST HASHTAGS 


#

ElizabethQuay

  #PerthCity

 #VisitPerthWA   #PerthAdventure   #WaTourism  #WaAchiever

 




How to use Hashtags for Social Media
SM channels
show the love... like, share and stuff 
do more .. 
Copy the media hub link / hashtags (above) and paste to your
post (Hashtags 
group posts into a stream
 ... cool!)
when I roam around town with a few bags of camera gear, phones and compass I get tired 
ultimately I prefer support for visit my local charity project 
Donate Photos, videos to this media hub page
Email us 

WaAchievers

 the url (link address)

DON'T email the material only the link or ask for help
Become a roaming reporter - 
use the SM channels to follow, give reviews, tag and share

Become a roaming report (we can give you a 

profile page) .. and more free stuff later