The DNA Tower derives its name from the deoxyribonucleic acid (DNA) double-helix molecule, which is found in all cells and controls the development of life. It is the highest viewing point in Kings Park with spectacular views throughout the climb. 
On a clear day you may even be able to see the Indian Ocean. The park commissioned the construction in 1966 by D&H Fraser Consulting Engineers. 
The 15m high staircase has 101 steps and was inspired by the famous double staircase in a Chateau in Blois, France.
The paving and wall surrounding the DNA Tower was constructed using stones from 11 towns and 80 shires within Western Australia. The original design included a shallow reflecting pond at the base of the tower. It was replaced with Karratha stone paving in 2001 to enhance visitor safety.






Logistics
15 mtrs high, 101 steps / 202 return, 4 viewing platforms
car park, fresh water fountain, 
walking paths; trails into the bushland or wide grassed area West 
surrounding visitor photos spots 
Check in S.M.
 show some Social Media love ......
Location
Forrest Dr, Kings Park WA 6005
Video
Pending
VEER TV or VR 360 spherical Photos video
best viewed in smartphone for VR Virtual effect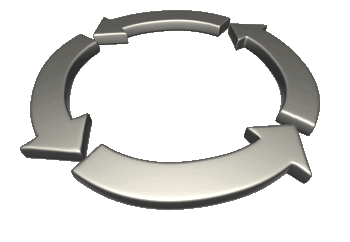 note: if the youtube screen does not show spherical then copy and paste (right click copy) the link into your mobile app browser
Facebook Album - WA Biz Achievers
Best view with smartphone
why:
VR: Virtual Reality effect, 
turn device at any angle or better turn around while holding the device for 360 / Spherical view, 
Note: Images are hosted in different sites for different effects
Site: Theta:  
Powerful zoom in / out
why Theta site: many display controls,  
Zoom out to make a crystal ball, all display styles can be downloaded. 
click a thumbnail to watch in 360 
  - 
have fun morphing the images
Site: Veer  VR  TV
VEER TV or VR 360 spherical Photos video
desktop and sPh apps and host site
best viewed in smartphone for VR Virtual Realty Effect,
 pause anytime and rotate view
tips/tricks: search by tag words, create collections, include link, share and embed
Thinglink:  
Interactive image 360
W150m T: late afternoon  
starting view East, scroll down and right to see tower
Bridge that Loan
make a simple obligation free call with Australia's leading short term Commercial money lender 
No upfront or regular payments required
Virtual tour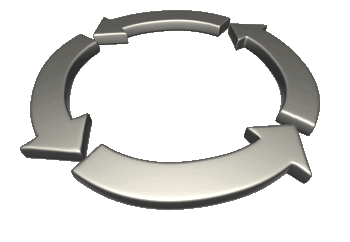 spherical photos and video
Tour covers: 
map links top bottom, spherical photos up and down and video  
Google street view
Starting point: 
 car park
Access Sphere (360) views in google map link
Street view map tips summary
Desktop:  F

ullscreen: Icon top right | Arrows: direction; click to move | 

White frame on cursor: click to jump or zoom  | Reposition: drag street Icon (orange person)

Smartphone: get Google street view app  
HOW TO access "Street view and 360 Photo Spheres":  from google map drag street view Icon to Position 
help video
Social Media
SM channels & hashtags below. give reviews & share
more channels below.....  
Hashtags this gig
Tip: Copy & paste these hashtags & web page url into your post for search match





DNA Tower is the highest point of Kings park, whilst only 15 mtrs up the spiral staircase (101 steps) is quite daunting but what a view, SM hub

https://goo.gl/GFo2bh

BEST HASHTAGS 


#DNATower    #KingsParkWA   

#PerthCity

 #VisitPerthWA   #PerthAdventure   #WaTourism  #WaAchiever

 



How to use Hashtags for Social Media
SM channels
show the love... like, share and stuff 
do more .. 
Copy the media hub link / hashtags (above) and paste to your
post (Hashtags 
group posts into a stream
 ... cool!)
when I roam around town with a few bags of camera gear, phones and compass I get tired 
ultimately I prefer support for visit my local charity project 
Get on board
Donate Photos, videos to this media hub page
Email us 

WaAchievers

 the url (link address)

DON'T email the material only the link or ask for help
Become a roaming reporter - 
use the SM channels to follow, give reviews, tag and share

Become a roaming report (we can give you a 

profile page) .. and more free stuff later