The Firefighters` Memorial Grove commemorates Western Australian firefighters who have been injured or lost their lives, as well as the service offered to the community by all firefighters.
Two life-sized bronze statues modelled on Western Australia's firefighters were unveiled at the firefighters memorial grove on the 4th May 2014. The statues reflect the sorrow felt by firefighters losing a comrade, and are a fitting tribute to the courage and selflessness of the State's fire service personnel.
Standing approximately 1.8 metres tall, the statues are part of an enhancement of the grove that now includes a commemorative curved stone wall and a linking pathway to other monuments.
Front Inscription
Firefighters` Memorial Grove
The Firefighters Memorial Grove honours the bravery, service and sacrifice of thousands of firefighters in Western Australia over many generations.
It is an enduring tribute to their courage in the face of overwhelmlng odds. These ordinary, yet extraordinary men and women, give of themselves for the sake of others.
Remember them with pride
Plaque : Firefighters` Memorial Grove
Erected by the Fire and Emergency Services Authority of Western Australia as a Centenary project of the Fire and REscue Service
July 2000
Right Side Inscription
In memory of all Western Australian Firefighters who have lost their lives in protecting our communities
Check in S.M.
 show some Social Media love ......
  all channels, best hashtags
like, review, a tag, share
Location
Forrest Dr, Kings Park WA 6005
More
Establishment of the memorial
Career and volunteer firefighters have contributed to the protection and safety of the Western Australian (WA) community for over 115 years.
As the community of WA has prospered and developed, the need for fire and emergency services has grown not only in the Perth metropolitan area but in all regions across the state.
On 23 July 2000, the Firefighters' Memorial Grove in Kings Park was unveiled to celebrate the centenary of fire services in WA and honour the contribution of career and volunteer firefighters in protecting our State.
Occupying a prestigious area of Kings Park on Forrest Drive, the memorial included a granite arc representing the base of a burnt out tree and a ten tonne rock symbolising a flame, which reflects the impact and role of fire
read more: 
https://www.dfes.wa.gov.au/aboutus/corporateinformation/Pages/FirefightersMemorialGrove.aspx
360 Spherical photos
Best view with smartphone
why:
VR: Virtual Reality effect, 
turn device at any angle or better turn around while holding the device for 360 / Spherical view, 
Note: Images are hosted in different sites for different effects
Site: Theta:  
Powerful zoom in / out
why Theta site: many display controls,  
Zoom out to make a crystal ball, all display styles can be downloaded. 
click a thumbnail to watch in 360 
  - 
have fun morphing the images
Theta site lets you change the display styles - see options below images in Theta site or 
Bridge that Loan
make a simple obligation free call with Australia's leading short term Commercial money lender 
No upfront or regular payments required
Virtual tour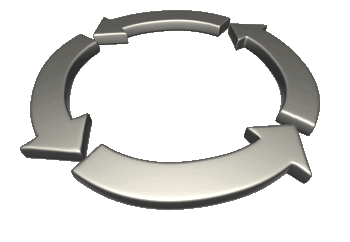 the 
VT DNA Tower
 is 100 mtrs West, we will add 360 pics to include this site
spherical photos and video
Tour covers: 
map links top bottom, spherical photos up and down and video  
Google street view
Access Sphere (360) views in google map link
Street view map tips summary
Desktop:  F

ullscreen: Icon top right | Arrows: direction; click to move | 

White frame on cursor: click to jump or zoom  | Reposition: drag street Icon (orange person)

Smartphone: get Google street view app  
HOW TO access "Street view and 360 Photo Spheres":  from google map drag street view Icon to Position 
help video
Social Media
SM channels & hashtags below. give reviews & share
more channels below.....  
Hashtags this gig
Tip: Copy & paste these hashtags & web page url into your post for search match





Firefighters Memorial Grove recognises the brave endeavours of Fire Fighters, SM hub

https://linkfox.io/YAp0C

BEST HASHTAGS 


#FirefightersMemorialgrove   #KingsParkWA   

#PerthCity

 #VisitPerthWA   #PerthAdventure   #WaTourism  #WaAchiever

 



How to use Hashtags for Social Media
SM channels
show the love... like, share and stuff 
do more .. 
Copy the media hub link / hashtags (above) and paste to your
post (Hashtags 
group posts into a stream
 ... cool!)
Share this page 
when I roam around town with a few bags of camera gear, phones and compass I get tired 
ultimately I prefer support for visit my local charity project 
Get on board
Donate Photos, videos to this media hub page
Email us 

WaAchievers

 the url (link address)

DON'T email the material only the link or ask for help
Become a roaming reporter - 
use the SM channels to follow, give reviews, tag and share

Become a roaming report (we can give you a 

profile page) .. and more free stuff later