also known as
Lotterywest Federation Walkway 
Walk among the treetops and enjoy spectacular views of the city skyline on the Lotterywest Federation Walkway. The journey extends 620 metres through the Western Australian Botanic Garden over an arched bridge suspended among a canopy of tall eucalypts.
The aerial section being 222 metres including the 52 metre bridge. It is accessible by wheelchair, although people with manual mobility devices may need assistance on the arch.










360 Spherical photo:
Best view: smartphone tablet for Virtual Reality effect
more 360 spherical photos / videos below in this page 
Check in S.M.
 show some Social Media love ......
  all channels, best hashtags
like, review, a tag, share
The Journey
Since opening in 2003, it has become one of Kings Park and Botanic Garden's most popular tourist attractions. The 40 minute return journey begins east of the Forrest Roundabout. It travels through the Western Australian Botanic Garden and over the spectacular elevated 52 metre glass and steel arched bridge to the Beedawong amphitheatre. Along the way, visitors can enjoy views of the Swan and Canning Rivers, the diverse Western Australian flora, Aboriginal art, the Water Garden and Marri woodland forest.
Interpretive signage details Kings Park and Botanic Garden's connection to Federation and the importance of Sir John Forrest's involvement in the Park's history.
Design and Support
The elevated section and glass bridge of the Lotterywest Federation Walkway was designed by Architects Donaldson + Warn in collaboration with engineers Capital House and artists David Jones, Kevin Draper and Richard Walley and constructed by John Holland Constructions. Landscaping was by Plan E and Botanic Gardens and Parks Authority staff. The rusted steel structure finish was designed to blend in with the trees in the gardens. It provides a potent reminder of the rusted steel of camps, farms and mines in the Western Australian bush at the time of Federation.
Lotterywest generously sponsored the artwork on the walkway, which includes Nyoongar Aboriginal art, inspiring metal drawings on the steel bridge pylons by artist Kevin Draper and informative interpretive signage. The tiered performance area at the end of the walkway, Beedawong was designed by Nyoongar artist Richard Walley and landscape architect David Smith from Plan E.
Opening Hours
The elevated section of the walkway is open between 9.00 am to 5.00 pm daily. Entry is free, with donations welcome to the Friends of Kings Park at the walkway entrance. It is wheelchair accessible, although some may require assistance on the arched section of the elevated walkway.
Visitors are advised that jogging or running, bikes, scooters, skateboards or rollerblades, smoking, dogs and bridal photography are not permitted on the walkway. Please do not throw anything over the edge. Children are to be supervised at all times.
Video
Site: Veer  VR  TV
VEER TV or VR 360 spherical Photos video
best viewed in smartphone for VR Virtual effect
Video scene:  
walk from West side to East  
you may have to copy the link and paste to your browser
note: if the youtube screen does not show spherical then copy and paste (right click copy) the link into your mobile app browser
Best view with smartphone
why:
VR: Virtual Reality effect, 
turn device at any angle or better turn around while holding the device for 360 / Spherical view, 
Note: Images are hosted in different sites for different effects
Site: Theta:  
Powerful zoom in / out
why Theta site: many display controls,  
Zoom out to make a crystal ball, all display styles can be downloaded. 
click a thumbnail to watch in 360 
  - 
have fun morphing the images
Theta site lets you change the display styles - see options below images in Theta site or 
Bridge that Loan
make a simple obligation free call with Australia's leading short term Commercial money lender 
No upfront or regular payments required
Virtual Tour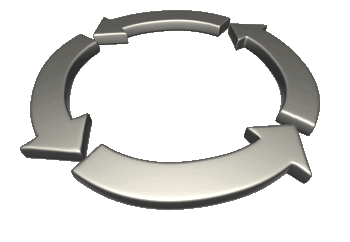 spherical photos and video
Tour covers: 
map links top bottom, spherical photos up and down and video  
Google street view
Access Sphere (360) views in google map link
Street view map tips summary
Desktop:  F

ullscreen: Icon top right | Arrows: direction; click to move | 

White frame on cursor: click to jump or zoom  | Reposition: drag street Icon (orange person)

Smartphone: get Google street view app  
HOW TO access "Street view and 360 Photo Spheres":  from google map drag street view Icon to Position 
help video
Social Media
SM channels & hashtags below. give reviews & share
more channels below.....  
Hashtags this gig
Tip: Copy & paste these hashtags & web page url into your post for search match





Lotterwest Federation Walkway is a 620 mtr tree top walkway on the East side of Mount Eliza Kings Park Botanical Gardens in Perth WA, SM hub

https://goo.gl/jj6ZgV

BEST HASHTAGS 


#TreetTopWalk   #KingsParkWA   

#PerthCity

 #VisitPerthWA   #PerthAdventure   #WaTourism  #WaAchiever

 



How to use Hashtags for Social Media
SM channels
show the love... like, share and stuff 
do more .. 
Copy the media hub link / hashtags (above) and paste to your
post (Hashtags 
group posts into a stream
 ... cool!)
when I roam around town with a few bags of camera gear, phones and compass I get tired 
ultimately I prefer support for visit my local charity project 
Donate Photos, videos to this media hub page
Email us 

WaAchievers

 the url (link address)

DON'T email the material only the link or ask for help
Become a roaming reporter - 
use the SM channels to follow, give reviews, tag and share

Become a roaming report (we can give you a 

profile page) .. and more free stuff later