Old Mill Theatre
The Old Mill Theatre is fortunate to be operating out of one of the most historic buildings in South Perth. It was opened in 1899 as a Mechanics Institute Hall. South Perth Council bought the building in 1913 and renamed it the Mends Street Hall. The council still owns the building, and supports our use of it, re-dedicating it formally to the Old Mill Theatre in 2009. The building first became a home of theatre in 1948, when the South Perth Dramatic Society moved in. The name Old Mill Theatre was first used in 1958, and the company was incorporated in 1959. In 2009, the theatre celebrated its 60th anniversary.
A number of significant changes to the building have occurred over the past few years, with major extensions completed in 2002. An understage tunnel, which links our two backstage dressing rooms, and enables easier access from one side of the stage to the other, was completed in 2008. Bathroom facilities have also been installed backstage as part of this project, which is wholly self-funded.
The Old Mill Theatre is fortunate to have strong support from the City of South Perth. The city undertook major renovations to the exterior of the building in 2008 and the theatre is looking better now than ever before.
Logistics:  
Check in
Give a review, tag friends, share into a network 
all channels, best hashtags and links, copy or click
Location:
Mends Street, South Perth WA 6151
see google map below 
VEER TV or VR 360 spherical Photos video
best viewed in smartphone for VR Virtual Reality
Video scene: causal at the table eating 
if you dnt get a fast load try the youtube link below (best viewed in smartphone)
tips/tricks: search by tag words, create collections, include link, share and embed
note: if the youtube screen does not show spherical then copy and paste (right click copy) the link into your mobile app browser
360 Spherical photos
Best view with smartphone
why:
VR: Virtual Reality effect, 
turn device at any angle or better turn around while holding the device for 360 / Spherical view, 
Note: Images are hosted in different sites for different effects
Site: Theta:  
Powerful zoom in / out
why Theta site: many display controls,  
Zoom out to make a crystal ball, all display styles can be downloaded. 
click a thumbnail to watch in 360 
  - 
have fun morphing the images
Theta site lets you change the display styles - see options below images in Theta site or  

Best view with smartphone
why:
VR: Virtual Reality effect, 
turn device at any angle or better turn around while holding the device for 360 / Spherical view, 
live link below image
Virtual tour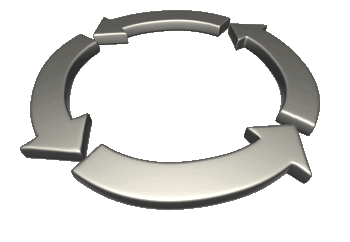 Google street view
Starting point:  Entrance 
Street view map tips summary
Desktop:  F

ullscreen: Icon top right | Arrows: direction; click to move | 

White frame on cursor: click to jump or zoom  

| Reposition: drag street Icon (orange person)

Smartphone: get Google street view app
Tour zone icons
last 9 by latest edits: see table bottom of page 
(sort by any column)
Social Media
SM channels & best hashtags below please give a like, review and share
 many more channels links below best hashtags 
Hashtags this gig
Tip: Copy & paste these hashtags & web page url into your post for search match

Old Mill Theatre in Mends St South Perth is a heritage listed active centre along the South Perth heritage trail, SM hub https://goo.gl/oJoKzg

BEST HASHTAGS 
#SPOldMillTheatre  #MendsSt   #IconsSouthPerth  #VisitPerthWA #WaAchiever

How to use Hashtags for Social Media