Top
Queen Street Jetty
share this page
https://goo.gl/rk4kzh
small jetty on the South Perth Esplanade with Panoramic views across the Swan River to Perth City
parking along the street, benches on the lawn area behind the jetty
the platform on the jetty has been modified and extended for season use of a sea plane for tourism 
Tourism
Pedestrian path to walk to ride bike, on the South Perth side is Belches Point which has a boat ramp and caf'e, at some nights on the South Perth side are food vans
Check in S.M.
show some love ......
all SM channels and best hashtags
Give a review, tag friends, share into network/s 
more in SM (Social Media) channels below
360 Spherical photos
Best view with smartphone.
why:
VR: Virtual Reality effect, 
turn device at any angle or better turn around while holding the device for 360 / Spherical view, 
about 360 Spherical Photo apps
Note: Images are hosted in different sites for different effects
Google street view
Starting point:  
 on South Perth Esplanade looking at Jetty
Street view map tips summary
Desktop:  F

ullscreen: Icon top right | Arrows: direction; click to move | 

White frame on cursor: click to jump or zoom  | Reposition: drag street Icon (orange person)

Smartphone: get Google street view app  
HOW TO access "Street view and 360 Photo Spheres":  from google map drag street view Icon to Position 
help video
Drone tour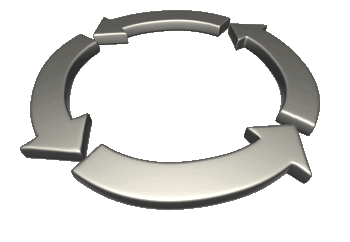 View from the sky or from the ground 
various positions around the course with google street 
view and WA biz hangar drone 
Hotels
Social Media
SM channels & hashtags below
Like, review & share
more channels below.....  
Hashtags this gig
Tip: Copy & paste these hashtags & web page url into your post for search match





Queen St Jetty on the South Perth Esplanade, small jetty with panoramic views to Perth city, SM hub

https://goo.gl/rk4kzh

BEST HASHTAGS 


#QueenStJetty  

 

#VisitPerthWA

   

#PerthAdventure

 

 

#WaTourism   #WaAchiever

 



How to use Hashtags for Social Media

SM channels
show the love... like, share and stuff 
do more .. 
Copy the media hub link / hashtags (above) and paste to your
post (Hashtags 
group posts into a stream
 ... cool!)
Bridge that Loan 
make a simple obligation free call with Australia's leading short term Commercial money lender 
No upfront or regular payments required
Peter Melzer Dip FS (Financial Planning)
Director/Responsible Officer
F:  08 63144728   M: 0418944910  E: peter@quecapital.com
: 2 Centro Ave Subiaco, Western Australia 6008
Australian Credit Licence No:  370981   QueCapital.com
Share this page 
short url Queens Street Jetty  
Buy me a Coffee
when I roam around town with a few bags of camera gear, phones and compass I get tired 
ultimately I prefer support for visit my local charity project 
Donate Photos, videos to this media hub page
Email us 

WaAchievers

 the url (link address)

DON'T email the material only the link or ask for help
Become a roaming reporter - 
use the SM channels to follow, give reviews, tag and share

Become a roaming report (we can give you a 

profile page) .. and more free stuff later