Top
Riverside Brewhouse
share this page
https://goo.gl/RKVvuX

Winner "Best Steak Restaurant" 2013
National Restaurant & Catering Industry's Awards for Excellence

Located on the banks of the Swan River nestled below the scarp of Kings Park's Mt Eliza, these historic walls have since been transformed to become home to The Old Brewery, Perth's Best Steak Restaurant and one of the most awarded craft breweries in Western Australia.
Enjoy a rich experience with history
Since the first stone was laid on this heritage site by early pioneers in 1838 this historic location has been home to both timber and flour mills, a convict depot and a tannery, before it was taken over in 1877 by Scottish sea trader, Captain John Maxwell Ferguson and his brewer partner William Mumme, the brewery went silent in 
1960s.
360 Spherical photo: 
Best view: smartphone tablet for Virtual Reality effect
more 360 spherical photos and videos coming
Logistics
Micro brewery 
Dining areas formal and casual, very popular for formal events 
large open air courtyard riverside views with private jetty 
Lunch or dinner seven days a week

This tranquil oasis, spectacular 270 degree views of the Swan River, the Narrows Bridge, the City lights, South Perth foreshore and beyond. 
The hedged lawn rolling out from our alfresco dining area, almost to the water's edge
Come and join us at The Old Brewery…
Beer, wine and sophisticated bar snacks seven days a week
Group party bookings for breakfast any day by arrangement
Check in S.M.
 show some Social Media love ......
Incentives
Table Reservation
Location
173 Mounts Bay Rd, Perth WA 6000
more in SM (Social Media) channels below
Bridge that Loan
make a simple obligation free call with Australia's leading short term Commercial money lender 
No upfront or regular payments required
360 Spherical photo
smartphone tablet for Virtual Reality effect
Virtual Tour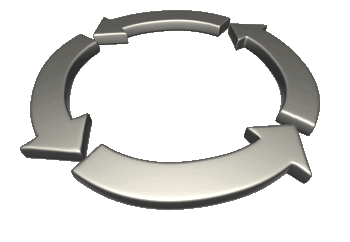 images are 360 Spherical
Tour covers: 
1. drone 
2. ground 
street view, entrance, all around and more 
Google street view
Starting point: 
  car park East side, same point to access park across the road via tunnel
60 mtr walk to entrance on river side
Street view map tips summary
Desktop:  F

ullscreen: Icon top right | Arrows: direction; click to move | 

White frame on cursor: click to jump or zoom  | Reposition: drag street Icon (orange person)

Smartphone: get Google street view app  
HOW TO access "Street view and 360 Photo Spheres":  from google map drag street view Icon to Position 
help video
Social Media
SM channels & hashtags below. give reviews & share
more channels below.....  
Hashtags this gig
Tip: Copy & paste these hashtags & web page url into your post for search match





Riverside Brewhouse is a steakhouse and Micro Brewery ideal for formal occasions as well as weekend food and drink social times with secure parking and riverside views and large courtyard SM hub 

https://goo.gl/RKVvuX

BEST HASHTAGS 


#RiversideBrewey  

 #PerthCity

 #VisitPerthWA   #PerthAdventure   #WaTourism  #WaAchiever

 
#SwanRiverIcons  

How to use Hashtags for Social Media
SM channels
show the love... like, share and stuff 
do more .. 
Copy the media hub link / hashtags (above) and paste to your
post (Hashtags 
group posts into a stream
 ... cool!)
when I roam around town with a few bags of camera gear, phones and compass I get tired 
ultimately I prefer support for visit my local charity project 
Donate Photos, videos to this media hub page
Email us 

WaAchievers

 the url (link address)

DON'T email the material only the link or ask for help
Become a roaming reporter - 
use the SM channels to follow, give reviews, tag and share

Become a roaming report (we can give you a 

profile page) .. and more free stuff later