Top
Royal Perth Golf Club, South Perth WA
Royal Perth Golf Club, South Perth WA
Royal Perth Golf Club has a strong history dating back to 1895, when the club commenced on Burswood Island before moving to Wattle Grove Farm, Belmont in 1900 and then to its current site in 1908. 
Royal Perth Golf Club is the oldest golf club in metropolitan Western Australia (WA) and was awarded its royal status in 1937.
18 hole Private member golf course, popular for hospitality events, functions and weddings
Check in S.M.
 show some Social Media love ......
Labouchere Rd, South Perth WA 6151
Tour zone icons
last 9 by latest edits: see table bottom of page 
(sort by any column)
Video
youtube  


shorter version


Finances caught short 
make a simple obligation free call with Australia's leading short term Commercial money lender 
No upfront or regular payments required
Peter Melzer Dip FS (Financial Planning)
Director/Responsible Officer
F:  08 63144728   M: 0418944910  E: peter@quecapital.com
: 2 Centro Ave Subiaco, Western Australia 6008
Australian Credit Licence No:  370981   QueCapital.com
Virtual tour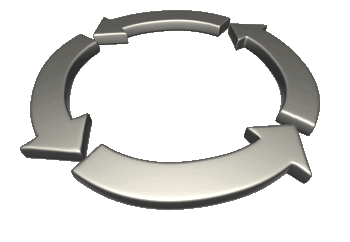 Drone images various positions around the course and nearby aspects .. interacts with google street view 
Google street view
Starting point: 
 entrance
Street view map tips summary
Desktop:  F

ullscreen: Icon top right | Arrows: direction; click to move | 

White frame on cursor: click to jump or zoom  

| Reposition: drag street Icon (orange person)

Smartphone: get Google street view app
Social Media
SM channels & best hashtags below please give a like, review and share



















 many more channels links below best hashtags 
Hashtags this gig
Tip: Copy & paste these hashtags & web page url into your post for search match





Royal Perth Golf Club, South Perth WA, private member only golf course with full hospitality hire facilities, SM hub

 https://goo.gl/iUzmGg

BEST HASHTAGS 


#RPGC   #WAGolfClub  #VisitPerthWA

  

#waAchiever   #SouthPerth





live hashtag links: click on a live hashtag link below to see how it works


How to use Hashtags for Social Media
SM channels
show the love... like, share and stuff 
do more .. 
Copy the media hub link / hashtags (above) and paste to your
post (Hashtags 
group posts into a stream
 ... cool!)
Share this page

Other
when I roam around town with a few bags of camera gear, phones and compass I get tired 
ultimately I prefer support for visit my local charity project 
Get on board
Donate Photos, videos to this media hub page
Email us 

WaAchievers

 the url (link address)

DON'T email the material only the link or ask for help
Become a roaming reporter - 
use the SM channels to follow, give reviews, tag and share

Become a roaming report (we can give you a 

profile page) .. and more free stuff later