South Perth Bowling Club
Social and corporate, small groups welcome 
Barefoot bowls welcome on synthetic grass play surface 
Day and Night hire, full bar service 
Located right next door to the zoo, South Perth Bowling Club welcomes new bowlers and social members. 
short walk from the Mends Street jetty with ferry service to Perth cbd 
taxi rank / stand across the road 
The club is ideal for both small and large functions - from office gatherings to team building events, weddings, birthdays and anniversaries. It is also popular as a meeting place for small organisations.
Check in S.M.
 show some Social Media love ......
  all channels, best hashtags
like, review, a tag, share
Location:
2 mends St South Perth 
Tour zone icons
last 9 by latest edits: see table bottom of page 
(sort by any column)
Bookings
whilst the club has regulated events they have a very high social program welcoming the public to visit and use the synthetic surface 
minimum group size of three (3) people are more 
nominal cost for 3 hrs hire, price includes tutor (instructor)
no special equipment is required
take off your shows (or wear flat souls) and all equipment provided 
enjoy the comfortable surrounds include full bar service
Contact Kerin on m: 0447 778 727
Photos
other photos, refer social media links below 
Best view with smartphone
why:
VR: Virtual Reality effect, 
turn device at any angle or better turn around while holding the device for 360 / Spherical view, 
Note: Images are hosted in different sites for different effects
Site: Theta:  
Powerful zoom in / out
why Theta site: many display controls,  
Zoom out to make a crystal ball, all display styles can be downloaded. 
Theta site lets you change the display styles - see options below images in Theta site or  

Site: Veer  VR  TV
VEER TV or VR 360 spherical Photos video
desktop and sPh apps and host site
best viewed in smartphone for VR Virtual Realty Effect,
 pause anytime and rotate view
tips/tricks: search by tag words, create collections, include link, share and embed
Best view with smartphone
why:
VR: Virtual Reality effect, 
turn device at any angle or better turn around while holding the device for 360 / Spherical view, 
live link below image
Virtual tour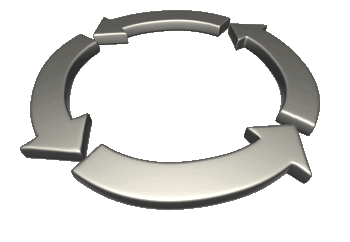 VT S.P. Bowling Club
images are 360 Spherical
Google street view
Starting point:  Entrance 
Street view map tips summary
Desktop:  F

ullscreen: Icon top right | Arrows: direction; click to move | 

White frame on cursor: click to jump or zoom  

| Reposition: drag street Icon (orange person)

Smartphone: get Google street view app
Social Media
SM channels & best hashtags below please give a like, review and share
 many more channels links below best hashtags 
Hashtags this gig
Tip: Copy & paste these hashtags & web page url into your post for search match

South Perth Bowling Club, Mends St, social and corporate small groups welcome, go barefoot on synthetic surface and night lights with full bar service, SM hub http://goo.gl/IvPJLs

BEST HASHTAGS 
#SPBowlsC  #MendsSt   #IconsSouthPerth  #VisitPerthWA #WaAchiever

How to use Hashtags for Social Media
when I roam around town with a few bags of camera gear, phones and compass I get tired 
ultimately I prefer support for visit my local charity project 
Get on board
Donate Photos, videos to this media hub page
Email us 

WaAchievers

 the url (link address)

DON'T email the material only the link or ask for help
Become a roaming reporter - 
use the SM channels to follow, give reviews, tag and share

Become a roaming report (we can give you a 

profile page) .. and more free stuff later