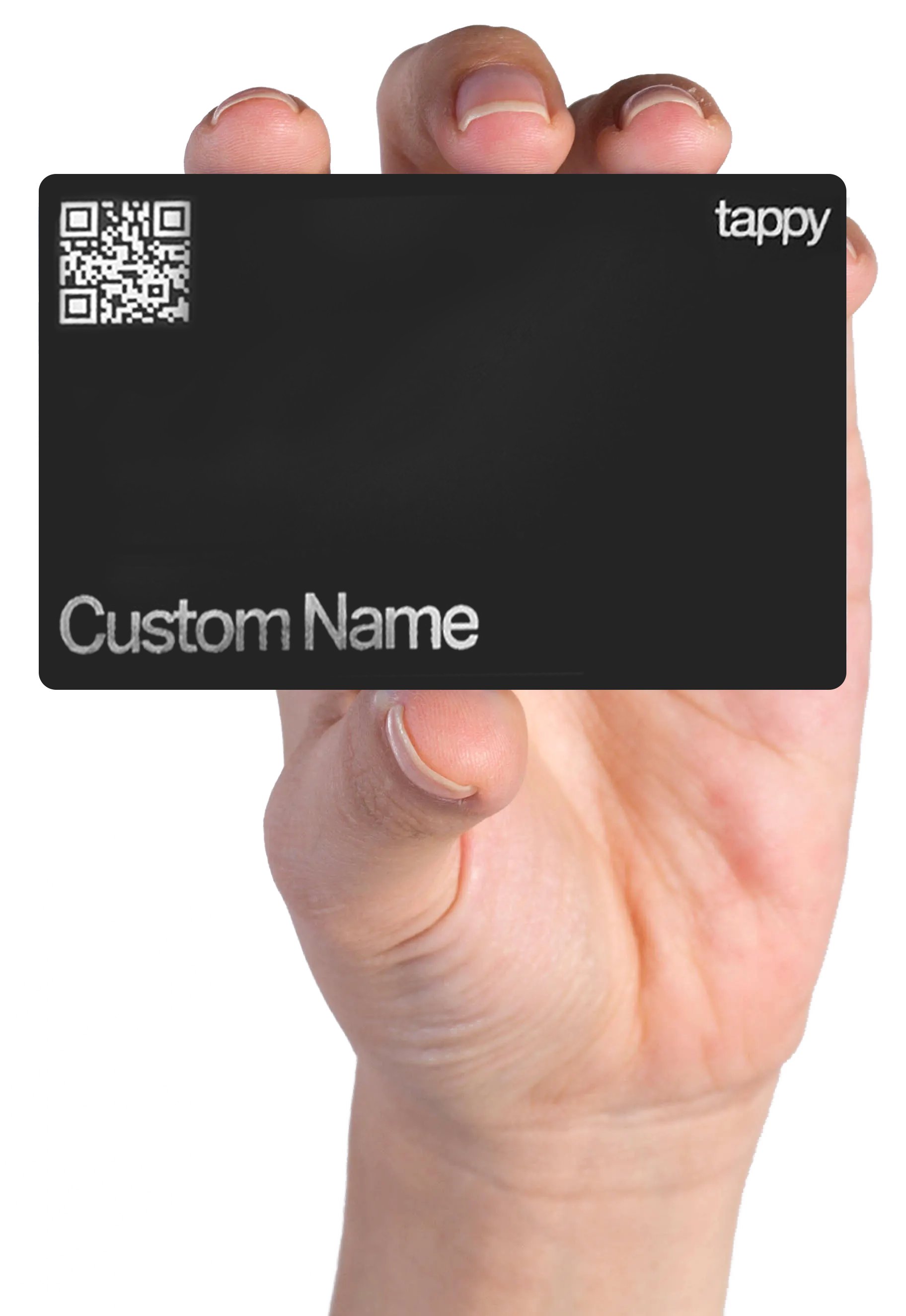 fastrack index 
About
How Does Tappy Card Work?
Place your Tappy Card on the back of someone's phone and they instantly get your info right on their screen!
There's no app to download for you or the other person.
Personalize your first Tappy Card today! No app needed, just a tap!
1 card that you can tap and all your contact details are passed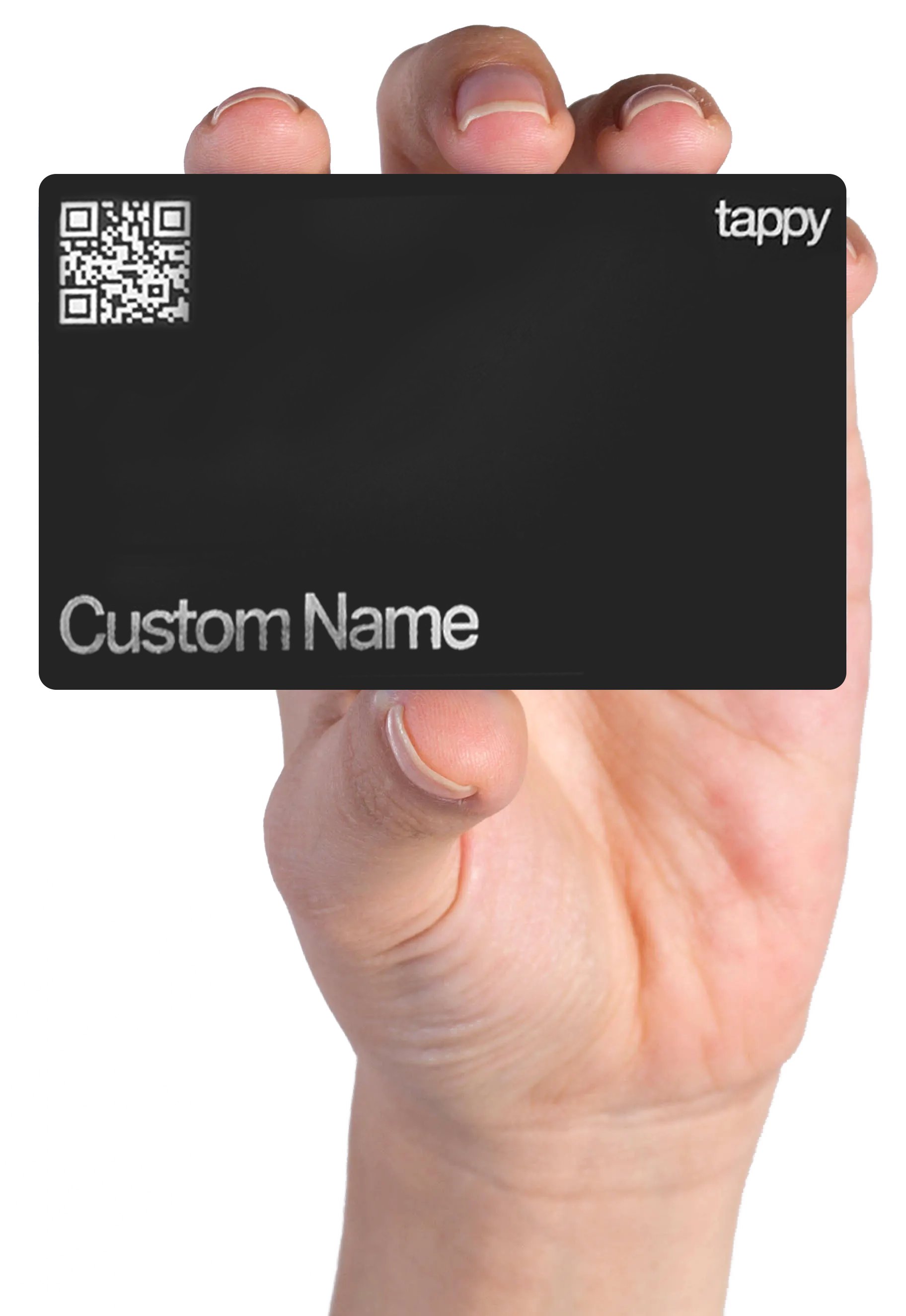 SHARE YOUR

WITH JUST A TAP

IOS & ANDROID

NO APP REQUIRED

HERE'S HOW IT WORKS:
1. CUSTOMIZE YOUR TAPPY™
CHOOSE YOUR COLOR.
ADD YOUR NAME.
2. CREATE YOUR PROFILE
ADD YOUR SOCIAL MEDIA PROFILES, YOUTUBE CHANNEL, SOUNDCLOUD, AND MORE.
EASILY EDIT YOUR PROFILE FROM ANY DEVICE.
MORE FEATURES COMING SOON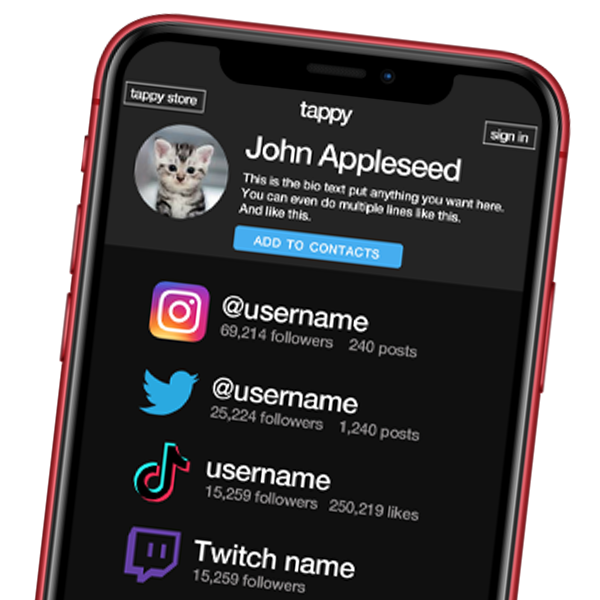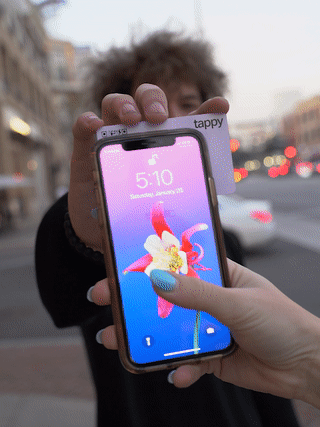 3. SHARE WITH A TAP.
NO APP REQUIRED
NEWER IPHONES: TAP THE CARD.
(iPhone XS, XR, 11, & 11pro, plus all future iPhones)
OLDER IPHONES: SCAN WITH THE CAMERA APP
(iPhone X & older, works great on iphone 7, 7s, 8, 8s and X)
BUY NOW
One Card.
Unlimited Possibilities.
Add unlimited profiles
Tap your tappy™ unlimited times.
Tappy never needs to be charged.
One low price.
No monthly subscription.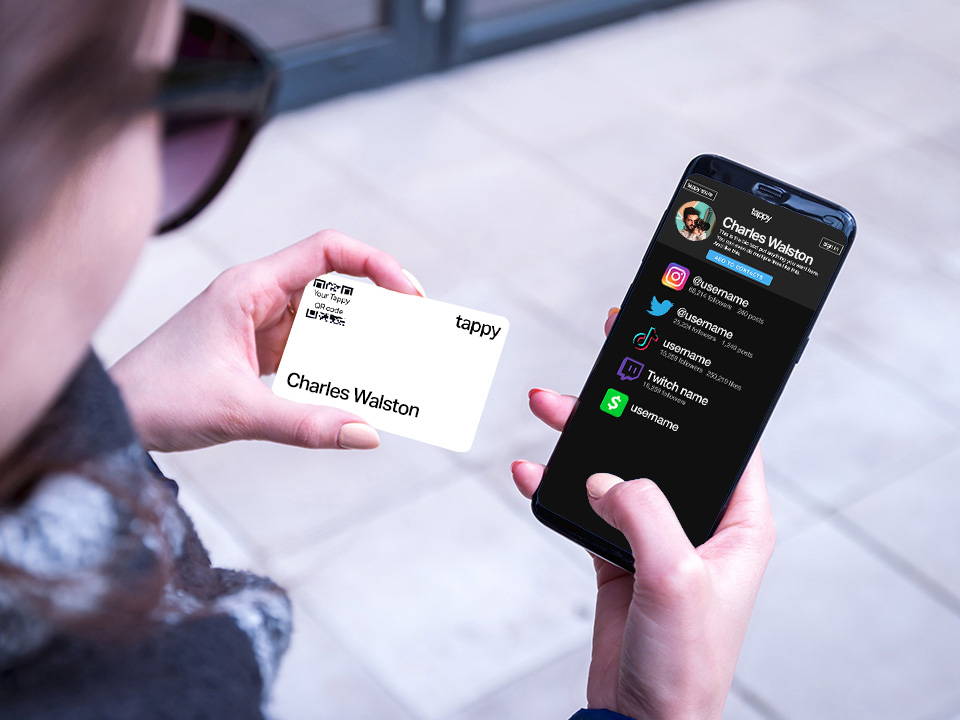 Two Ways to Share
Compatible with most phones. No app required.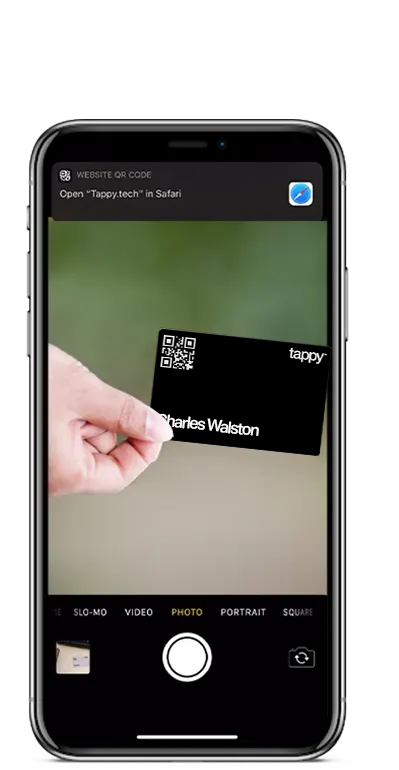 Tappy Scan
Open the camera app
point at the QR code
click the notification.
Compatible with Androids and iPhones
(iPhone 5S and newer)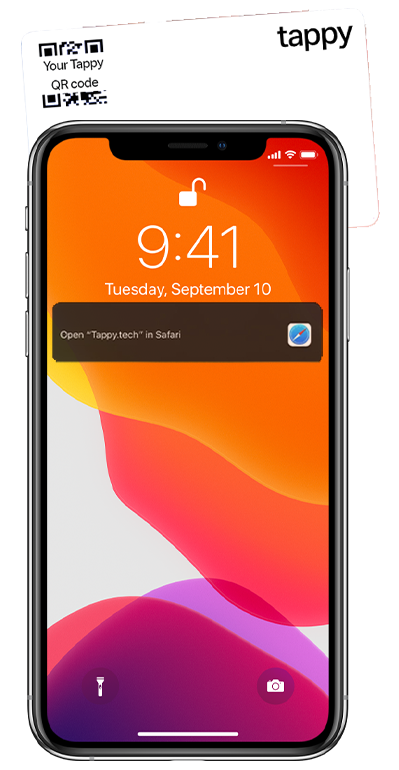 Tappy Tap
Tap phone to card
click the notification.
Compatible with Android & iPhone
(iPhone XS and newer)
click here for the full compatibility list
Video
https://tappycard.com?ref:smartcard
Order here
use this link for maximum discount
Related topics
Personal digital business card 
Created to share with for SME Business Coaching Projects.
Central Insurance Brokers
 est: 1980 same local WA owners
all aspects of General Insurance, save time call us 
+61 8 93688 999
or visit website for after hours mobile
Pls share me 
Share the love
Social
join the best facebook tourism wa group
BUSINESS