Top
working with google street maps we share a list of walk in interactive maps of Tourism WA West Australia
initially ground images however due to popular demand drone images are introduced 
Summary
2 short lists for those that need choices
1. by latest changes 
2. by Name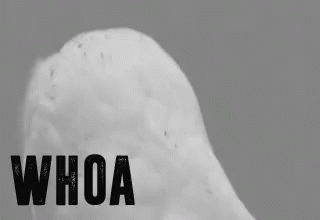 1st nine (9) > 
see all at bottom of page 
(sort by any column)
Prefix of H is other indexes
About photo quality
Drone photos:
 usually made using "
hangar
" app (an automated process) whereby the drone shoots 23 photos whilst holding an axis (Nadir) and another device (cloud) will auto stitch them together to make one (1) spherical photo.  
This means 
1. We have a lot of individual photos (if we kept them)
2. The master image from the hanger cloud automation is in incredible detail (we usually keep the link), that image can be embedded examples in 
hangar
 page
3. The download version (used in this production) is low quality (around 40% of the original) 
4. The low quality 
production is adequate for hobby output for community purpose.
Ground photos : usually created using a non commercial spherical camera (output is 1 photo), the quality is usually low to medium grade for hobby output for community purpose.
about Spherical photos and apps
Where the images come from
Various volunteers / hobbyists donate share into social networks 
We copy or credit or we search the net to harvest and/or credit
We invite 
volunteers / hobbyists to contribute / target missions and/or community projects  
Where the images go 
There is a variety options, which change, weekly with technology, for now (May 2018) 
high quality Hangar link might be embed into a webpage for tourism 
drone images to form a spherical (23 pics): might be stored or shared into social media
spherical images from hangar downloaded via facebook (low quality) are used in virtual tour albums to shared into social media
ground based special images used in virtual tours or social media 
Privacy
The low quality ensures no intricate detail
It's a hobby drone not a nasa spy craft so chill out, before you judge go look at an example or ask for help .. lol  
It's a hobby helping community focused on tourism 
if you feel worried or concerned just google the topic and you will find there are millions of drones and cameras otherwise reach out and we can blur or destroy photos that we have control over 


Pls share me
SML this page
BEST HASHTAGS:
#PerthInteractiveMap  #WalkInsideIcons
 #PerthCity 
 #VisitPerthWA   #PerthAdventure   #WaTourism  #WaAchiever