Coode St Jetty South Perth
An earlier jetty existed, also with an adjacent pool, before the construction of a newer jetty along the altered shore-line.
Coode Street Jetty was served by
Transperth
services from
Barrack Street
and occasionally via
Mends Street
until services ceased on 30 April 2005 due to lack of patronage.
It is included in potential stopping places by the 2016 commencing Little Ferry Company
Check in S.M.
 show some Social Media love ......
Location:  
Coode Street, South Perth WA 
Nearby Icons
Boatshed Restaurant 
Video
5 min autonomous Drone Flight -
link
ferry time table 
Pending.... in the meantime
see images via links listed under SM (Social Media Channels)
or try the Virtual tour link
360 Spherical photos
Best view with smartphone.
why:
VR: Virtual Reality effect, 
turn device at any angle or better turn around while holding the device for 360 / Spherical view, 
Note: Images are hosted in different sites for different effects
Site: Theta:  
Powerful zoom in / out
why Theta site: many display controls,  
Zoom out to make a crystal ball, all display styles can be downloaded. 
click a thumbnail to watch in 360 
Theta site lets you change the display styles - see the options below images in site or our  

Bridge that Loan 
make a simple obligation free call with Australia's leading short term Commercial money lender 
No upfront or regular payments required
Peter Melzer Dip FS (Financial Planning)
Director/Responsible Officer
F:  08 63144728   M: 0418944910  E: peter@quecapital.com
: 2 Centro Ave Subiaco, Western Australia 6008
Australian Credit Licence No:  370981   QueCapital.com
Street view
 If street view not accurate use:
Map tips:  summary
Desktop: 
 F
ullscreen: Icon top right | Arrows: direction, click to move | 
White frame on cursor:  click to jump or zoom  | Reposition: drag street Icon (orange person) to desired location.
Virtual tour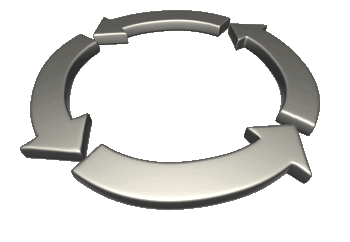 VT Coode St Jetty
images are 360 Spherical
Social Media
SM channels & best hashtags below please give a like, review and share



 many more channels links below best hashtags 
Hashtags this gig
Tip: Copy & paste these hashtags & web page url into your post for search match
Coode St Jetty South Perth on Swan River with view to Perth city, SM hub
https://goo.gl/LQ9Rtz
BEST HASHTAGS
#CoodeStJettySP  
#SouthPerth   #VisitPerthWA   #PerthAdventure   #WaTourism #WaAchiever
How to use Hashtags for Social Media

SM channels
show the love... like, share and stuff 
do more .. 
Copy the media hub link / hashtags (above) and paste to your
post (Hashtags 
group posts into a stream
 ... cool!)

Other
Places visited