** Please note this sculpture has been temporarily removed from display **
Underlying the surface detailing of his 1890s outfit, is the anatomical study of a figure caught forever in the powerful thrusting motion of the 'follow-through' of a golf swing.
Drawing on classical antiquity and the figurative sculptures of ancient Greece, the form of Harry Vardon captures the essence of the game while celebrating both the great golfer himself and the
history of the sport at Burswood Park
.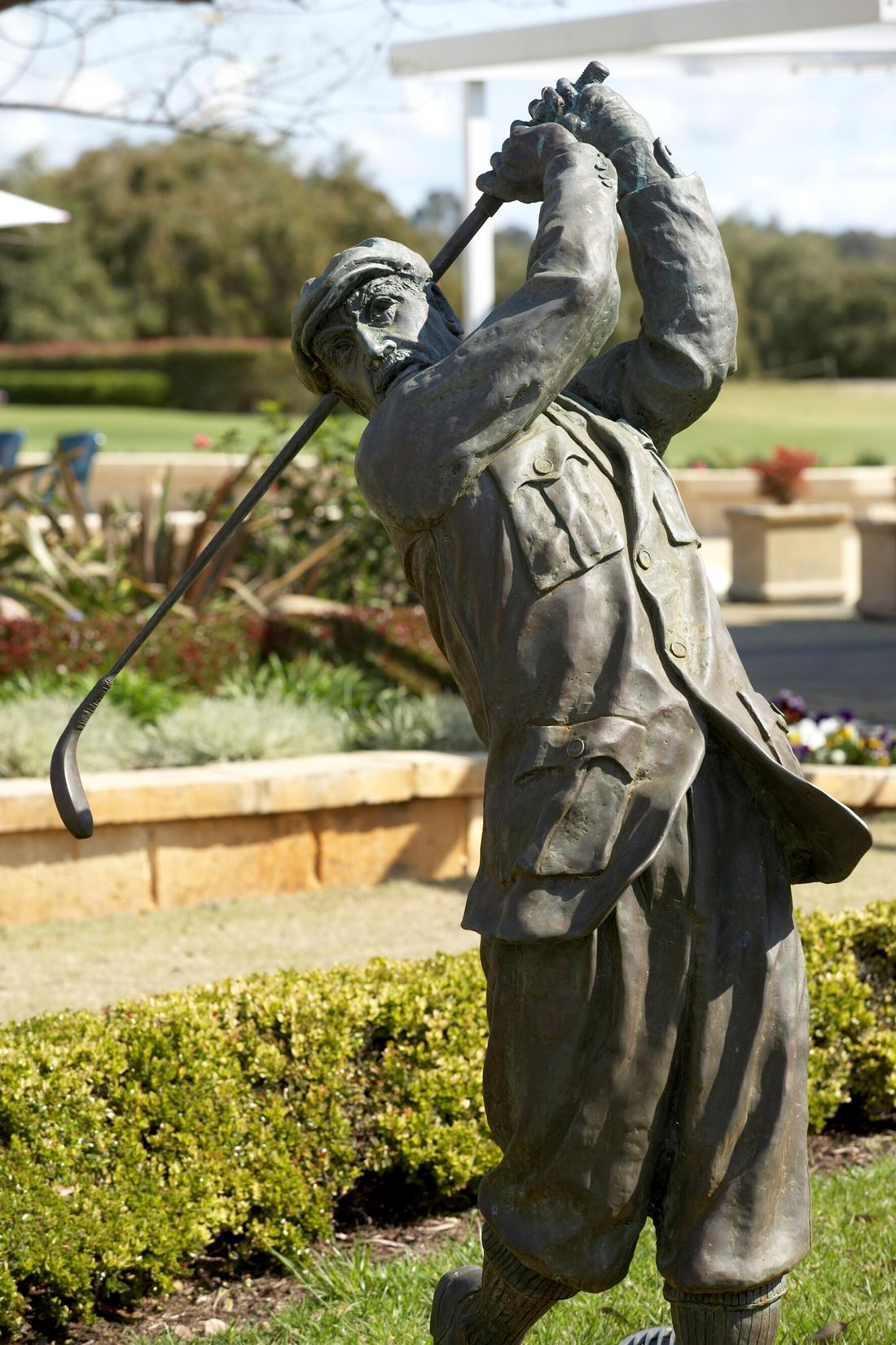 Burswood Park's historical links as the birthplace of golf in Western Australia is highlighted in the magnificant bronze sculpture of British golfing ledgend, Harry Vardon in the Clubhouse courtyard at the Public Golf Course. Visitors are welcome to visit the Clubhouse to view the sculpture and enjoy refreshments at the Vardon Cafe.


Route map
GPS live tracker route saved to several sites
desktop view of ALLTRAILS: interactive view of elevations and photo in route
we include path to bike hire station
link below image
gps route, elevation, pics 
Other links this route
Relive with video
includes 
3d interactive route 
move along the path to see elevation

Trek map
Icons show: Distance, elevations and link to more in each 
  Menu top left: select 
Zone Icons
Burswood
last 9 by latest edits: open table to sort by any column
Places visited